Top 35 Capstone Project Ideas with SMS
Do you have trouble coming up with original ideas for your capstone project? You're not alone, so don't be discouraged. The work is difficult for most students, but our team will provide you with 35 titles with SMS integration as listed below. The included capstone projects ideas are carefully chosen to get you started in the correct path and cover all of the important topics.
What is a Capstone Project?
A student's academic career is often concluded by a capstone project, which is an example of their best writing and research. The report should be thorough and well-argued, and the project should be pertinent to the student's subject of study. Students frequently utilize capstone projects to show that they have mastered research techniques and that they can effectively and concisely explain complicated ideas.
The Capstone Project is a key component of the educational experience for many students. By completing a Capstone Project, students demonstrate their ability to apply what they have learned in their coursework to a real-world problem or issue. The Capstone Project also provides students with an opportunity to work with a mentor or advisor who can help them refine their skills and develop a plan for completing the project.
There are many benefits to completing a Capstone Project, including:
Developing skills in problem solving, critical thinking, and writing;
Building relationships with classmates and faculty members;
Developing professional skills such as teamwork and communication;
Demonstrating your knowledge and skills in a real-world setting.
Capstone Project in Information Technology
Information technology has revolutionized the way we live and work. It has made communication faster and easier, and has made it possible to access information from anywhere in the world. It has also made it possible to store and share information more securely.
A capstone project is an assessment used in academia to measure what a student has learned over the course of their educational career. A capstone project typically requires a student to research a topic and write a paper or create a project based on their findings. The benefits of completing a capstone project include gaining a deeper understanding of a topic, developing research skills, and building teamwork skills. The challenges associated with capstone projects include the risk of not completing the project on time, difficulty finding a topic that is relevant to the student's interests. Students can overcome these challenges by planning their capstone project carefully, taking steps to reduce stress during the project, and working with a mentor.
IT Capstone Projects can be in a form of web application, mobile application, IoT or internet of things, game development, and many more depending on the curriculum, track and majoring of the institution's program.
What is SMS or Short Messaging Service?
SMS stands for Short Messaging Service and is a feature available on most mobile phones that allows users to send and receive short text messages. SMS has become one of the most popular forms of communication, particularly among young people, due to its convenience and affordability.
SMS is also versatile tool that can be used for a variety of purposes. For example, SMS can be used to communicate information such as weather reports or news updates. Additionally, SMS can be used to make arrangements for meetings or to simply exchange greetings. Finally, SMS can be used as a form of communication between friends and family members.
Overall, SMS is an effective and convenient way to communicate with friends and family members. It is also versatile tool that can be used for a variety of purposes. Consequently, SMS is likely to continue to be a popular form of communication.
List of Capstone Project Ideas with SMS
By automating the procedure and keeping track of payments, loan management systems contribute to the simplification of the loan application and repayment processes. By reminding borrowers to make payments and centralizing the tracking of payments, SMS-based systems can make it simpler to maintain track of payments. By doing so, the possibility of late payments and defaults, which can result in higher losses for lenders, may be reduced. Additionally, by giving borrowers up-to-the-minute details on their loan payments and balances, SMS-based systems can help borrowers better understand their finances. This can assist borrowers in making wise choices regarding their borrowing and financial security. Overall, loan management systems are an effective tool that can help to streamline the loan application and repayment processes.
One essential component of many employee tracking and management systems is the SMS-based salary notification system. Employees can use text messaging to monitor their salary payments. Employees can receive reminders from this system when their salary cheques are coming as well as information about their existing salary balance. This approach can be used to monitor an employee's progress toward their compensation objectives.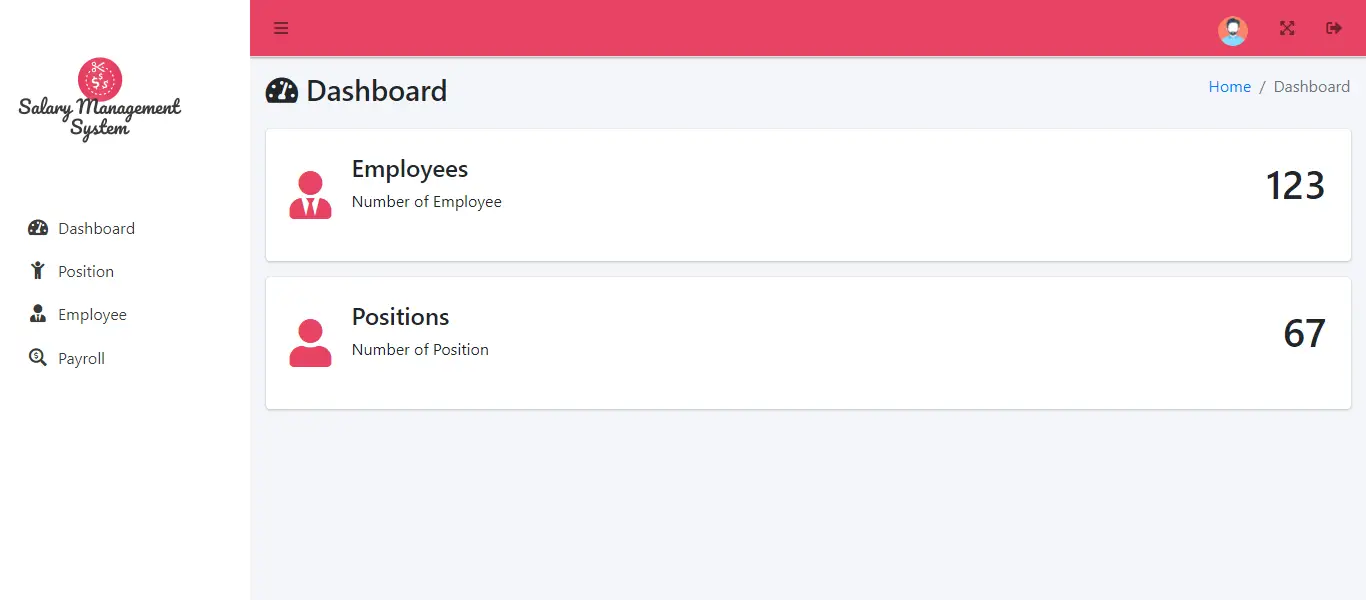 The Online Birth Certificate Processing System with SMS Notification is a new way to process birth certificates. It is faster and more efficient than the current system, and it can benefit those who use it.
The Online Birth Certificate Processing System with SMS Notification works by allowing users to submit their birth certificate applications online. Once the application is submitted, the system will send you a notification informing you that your certificate has been processed. You can then download the file from the system website or receive it by mail.
In recent years, there has been an increase in the use of web-based eLearning platforms. These platforms provide learners with a more flexible and convenient way to access course materials and complete assignments. One way that these platforms can be further enhanced is by incorporating the use of SMS.
You may streamline and increase productivity by using the QR Code Attendance System with SMS Notification. This system can be used to monitor attendance for any group, including employees, students, and others. Members of the organization can receive reminders from the system about forthcoming activities or meetings. The technology can also be used to monitor each member's attendance. This approach can be useful for tracking attendance and increasing productivity.
There are several possible benefits for creating an online entrance exam that supports mobile apps and SMS notifications. First of all, as long as they had an internet connection, candidates could take the test from anywhere in the world. As a result, more people—including those who reside in rural places or may not have access to conventional exam facilities—would be able to take the exam. Additionally, SMS notification would enable applicants to receive rapid feedback and the opportunity to alter their responses in the event that they achieved a particular score on the test.
Because it is practical and simple to use, the mobile app hotel reservation system with SMS notification is advantageous. It enables users to make hotel reservations through a mobile app, eliminating the need for them to visit a website or make a phone call. Additionally, this system enables users to sign up for SMS alerts when their hotel room is available, which can be useful in avoiding lengthy wait times for accommodations.
Online contribution systems have grown in popularity over the past few years. These websites offer users a practical option to donate money to their preferred charities. In order to make recurring gifts without having to remember to do so, several online donation systems let contributors set them up.
Numerous uses for the SMS information broadcasting system exist, including incident reporting and decision support. The process of gathering information about an incident and making decisions based on that information is characterized as incident reporting. Giving people who are making decisions advice or assistance is known as decision support. Users can receive direction and aid through the SMS information broadcasting system during an emergency.
One of the most devastating natural disasters in the world is flooding. They frequently happen suddenly, leaving towns trapped and exposed. But in recent years, technology has developed to the extent that we can now alert people of oncoming floods. One such technology is the SMS and push-based flood alert system. The method can allow residents of flood-prone areas to be safer and more prepared. The device also offers real-time data regarding probable flooding occurrences. If necessary, it can aid with evacuation. In reality, a lot of individuals use the flood alert system to learn about impending flooding disasters so they can plan.
A method that assist in monitoring faculty members' progress toward completing their deliverables is the Faculty Deliverables Monitoring System with SMS Notification. When faculty members don't have not yet completed their weekly deliverables, the system notifies them through SMS. This keeps the department updated on the faculty member's progress and helps the faculty member decide when to start working on their deliverables.
The Android Doorbell Notification App That Supports SMS is a fantastic tool for managing notifications without continually checking your phone. The software supports sending SMS messages to your contacts and lets you set up personalized notifications for every doorbell ring.
The Person with Disability Information System (PDIS) is a database that stores information about people with disabilities. The system uses SMS to keep track of people with disabilities and to provide them with information about services and resources available to them.
The SMS system allows people with disabilities to receive information about services and resources that they may need. For example, the SMS system can send people notifications about events or services that are available to them. The system can also send people messages about how to access services or resources.
A device is called a water level indicator is used to gauge the amount of water in a tank or reservoir. It frequently works with a pump to automatically move water from one level to another. Typically, the indicator consists of a float that is fastened to a rod or wire that is connected to a number of sensors that gauge the water level. The sensor signals a notification system, which subsequently sends an alarm to the user, when the water level reaches a specified value.
A billing and payment system with SMS and mobile app support would allow customers to receive and pay their bills via text message or mobile application. Customers would find it convenient to manage their bills and payments in this way, while businesses would be able to reduce their expenditures associated with paper and mail. Customers would need to create an account with the system before sending their invoices by text message or a mobile application. In order to ensure quick and effective payments, the system would then automatically create and send a bill payment request to the customer's bank. Overall, the market would benefit from the advent of this billing and payment system since it would be simple for customers to use and less expensive for enterprises.
There are several ways to schedule a salon appointment using an SMS notification system. The system can be used to give clients reminders about scheduled appointments as the first method. Setting up a timetable in the system and sending out reminders a day or two prior to the appointment will do this. By doing this, you may ensure that your clients are aware of and remember their appointment.
Sending alerts when a client enters the salon is the second application for the SMS notification system. This will make it more likely that the client will be on time for their appointment and won't encounter any transportation issues.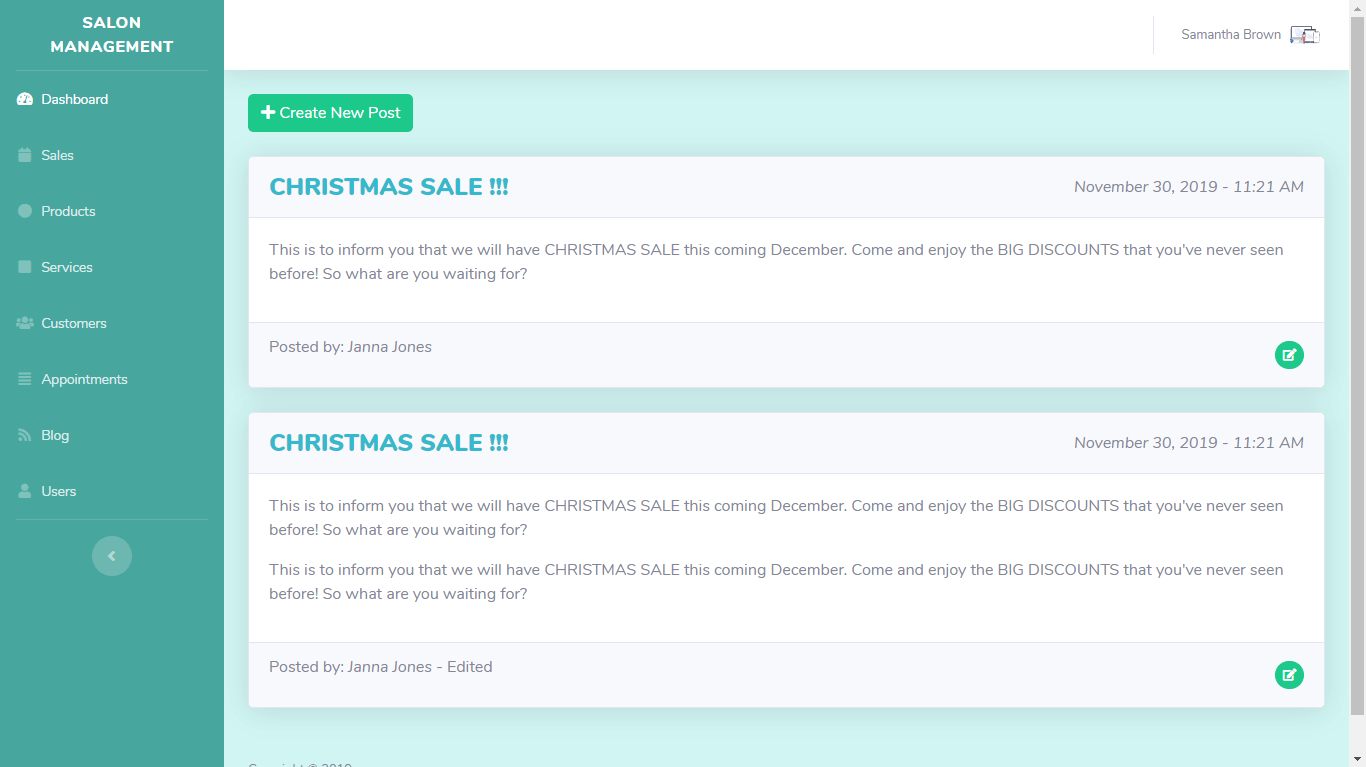 The widespread use of cell phones has increased convenience in all aspects of our life. Today, we are able to manage our accounts and other duties that previously required us to be seated at a desk while doing them.
Businesses can save time and money by streamlining their finances with the use of a web-based accounts management system with push or SMS notification. By using a computer or smartphone instead of going to a bank or spending hours online banking, this system would enable customers to manage their money and accounts.
With the rise of the Internet and mobile technology, the way we receive and process information has changed dramatically. No longer are we limited to receiving information through traditional channels such as television, radio, and newspapers. Instead, we now have access to a wealth of information at our fingertips through a variety of online platforms.
One such platform is the Online Bulletin Information System (OBIS). OBIS is a system that uses SMS and Push Notifications to send users important event information. The system was originally designed as a way to keep people informed about natural disasters, but has since been adapted for use in other situations as well.
For those looking for summer employment, the online summer job inquiry system with SMS notification is a fantastic resource. Users of the system can look for jobs by area, job type, and keyword. A user can apply immediately through the system for a job they are interested in after finding it. If the position becomes open, the system will let the user know, and they can apply immediately there. For those looking for summer employment, the online summer job inquiry system with SMS notification is a fantastic resource. It offers consumers a variety of options for job hunting and is easy to use.
A SMS based grade inquiry system could be beneficial for students in a number of ways. First, it would save time. Students would no longer have to go to the office of their professors or department to check their grades. Instead, they could simply send a text message and receive their grades almost instantaneously. This would be especially helpful for students who have busy schedules and do not have time to go to the office or wait for a mail response.
Water is a vital natural resource, and its conservation is essential to sustainable development. The water billing system with due date SMS notification is a tool that can help save water by encouraging people to pay their water bills on time. This system works by sending a text message to the customer's mobile phone reminding them of the due date for their water bill.
A loud siren that would sound when there was a fire used to be the only component of the earliest fire and smoke alarm systems. Frequently, there would also be a red light that flashed along with this. Due to the fact that they did not alert people in the event of a fire, these alarm systems were ineffective. When a fire broke out, this frequently led to individuals being trapped within the structure.
Systems for fire and smoke alarms have greatly changed over time. They can now alert people via text message and are far more advanced. This is an excellent technique to make sure that everyone is informed about a potential fire scenario. This can aid with building evacuation in addition to serving as a warning to individuals in the area.
In the event of an emergency, every second counts. Response time is critical, and even a few minutes can mean the difference between life and death. Unfortunately, emergency services are not always able to respond immediately, and often, the first responders are ordinary citizens.
The development of an emergency response app with SMS notification could help to save lives. The app would send out alerts and notifications when there is an emergency, and would also provide information on how to contact the appropriate authorities.
The app would be available to anyone who needs it, and it would be free. It would also have a map feature that could help people find their way to the nearest emergency service.
Attendance systems have long made use of face recognition technologies. This technique has the advantages of being extremely accurate, quick, and practical. It can be utilized in huge enterprises with thousands of employees because it is also very scalable. Another benefit is that it may be combined with other biometric technologies to build a more complete security system, such fingerprint scanning.
A system called LPG Leak Detection with SMS Notification assists in finding LPG cylinder leaks and notifying the user via SMS so that any possible dangers can be avoided. The detector and the SMS notification module are the two primary components of the system. The SMS notification module is attached to the detector, which is situated close to the LPG cylinder. The detector will alert the user through SMS if it discovers a leak in the cylinder at any time. The SMS message will include directions for repairing the leak as well as details about its location.
Water contamination is a significant issue that can result in a variety of health issues. Monitoring the water quality with a water monitoring system is one technique to help reduce the danger of water contamination. Water contamination alarms can be sent through SMS using Arduino-based water monitoring systems.
Water monitoring systems based on Arduino are advantageous since they are quick to deploy and simple to operate. They can be tailored to match certain demands and are also reasonably priced. Hospitals and schools among other places have used water monitoring systems based on Arduino.
RFID based online attendance with SMS is a system whereby students' attendance is monitored and recorded using Radio Frequency Identification (RFID) tags. Each student is issued with an RFID tag, which is then used to track their attendance. The system is typically used in conjunction with a school's existing SMS system, so that parents can be notified of their children's attendance status.
Event planning has a long and rich history that dates to ancient times. Events planning were a much simpler process back then than it is now. There were no SMS messaging networks or social media sites to deal with. Making sure the food and drink ran smoothly was the most difficult task an event planner had to worry about.
However, there has been something of a revolution in event planning throughout the years. Social media and SMS messaging can now be used in event planning in far more sophisticated ways than ever before. Planners may now communicate with their clients in a far more direct manner than in the past thanks to this.
The SMS Based Student Information System is a communication tool that allows students and teachers to exchange information via text message. The system works by sending a text message to a designated phone number, which is then routed to the intended recipient. The recipient can then reply to the message, which will be routed back to the sender.
The SMS Based Student Information System has a number of benefits. First, it is fast and easy to use. Second, it is secure and private. Finally, it can be used to exchange important information between students and teachers, such as grades or assignments.
Users can gain various advantages from a Bluetooth-based door lock app, including improved security, convenience, and peace of mind.
Users of such an app can receive SMS notifications every time someone tries to unlock their door, regardless of whether it is successful or not. This can enable them to take prompt action, such as getting in touch with the individual who tried to open the door or calling the police, if necessary. Additionally, since they will always be able to know when someone has tried to open their door, users of this type of software may stay organized and keep track of their belongings.
An LCD based bulletin board system is a type of display board that uses LCD screens to display information. These systems can be used for a variety of purposes, such as displaying announcements, public information, or advertisements.
Each student participating in this initiative will receive a pre-programmed card containing information specific to that individual. Demo software is used to read and write to the data on this card. The professor will have a card reader available. When a student wants to record his or her attendance, he or she must insert their card into the reader, which scans the data and sends it to the controlling unit. As a result, the microcontroller compares the data read from the reader with the data previously stored in its memory, and if the two match, it displays the candidate's information as authorized and records the timings. Unauthorized is shown and a beep is made if the data on the card matches the data in the program memory. The timings and other pertinent messages are displayed on an LCD screen.
The web-based project Online Crime and Incident Reporting was created using PHP, MySQL, and Bootstrap. The aforementioned project, which attempts to provide an online system where people can report crimes, occurrences, and complaints directly to police departments, includes an SMS notification feature that uses the iTexMo SMS API. A centralized database is used by the program to store and conveniently retrieve crime reports. The researchers think that by putting this initiative into practice, it will encourage better service in terms of report speed and accuracy.
One of our basic needs in life is electricity. In our home, we use electricity for a variety of purposes. In addition to its significance in our lives, timely payment of bills is essential to enjoying it without a break in the power supply. The researcher of the suggested study, Online Platform for electricity billing and Payment system, sought to develop a system that would eliminate falling behind on bill payments in order to prevent such interruptions of the electric power supply. With the help of the technology, paying bills online is now simple. The system's users can pay their bills anytime, anyplace, and without concern for the payment deadline. The study's researcher will offer a method that offers quick and dependable payment services.
For the sake of home security, the primary goal of this research is to create an MCU-Based Door Lock Security System that uses Face ID and SMS. This study's coverage is to identify a certain frontal view face (a). Every system that is put into use needs to have excellent lighting invariance (b). All systems must operate in close to real-time (c). Only one known image from each person will be used to achieve frontal view face recognition (d). A fully automated face detection and identification system should be created by combining existing automated technologies (e). The segmented image generated by the face detection sub-system must exhibit some degree of invariance to scaling and rotation errors in the face recognition sub-system (f). It is necessary to upgrade the frontal view face recognition system to a pose invariant face recognition system (g). a device that may notify the owner through SMS if someone not allowed attempts to enter the property.
Summary
In today's business world, the ability to communicate and collaborate effectively is essential to success. However, with the vast array of communication tools available, it can be difficult to know which ones to use and when. SMS integration can help to take the guesswork out of communication by providing a simple, effective way for team members to stay in touch. The team has presented to you the list of possible systems wherein SMS could be integrated. We hope that the ideas presented may help you in your projects. Please comment down if you have project in which SMS was integrated into it.
You may visit our Facebook page for more information, inquiries, and comments. Please subscribe also to our YouTube Channel to receive  free capstone projects resources and computer programming tutorials.
Hire our team to do the project.