Category Archives:
Visual Basic 6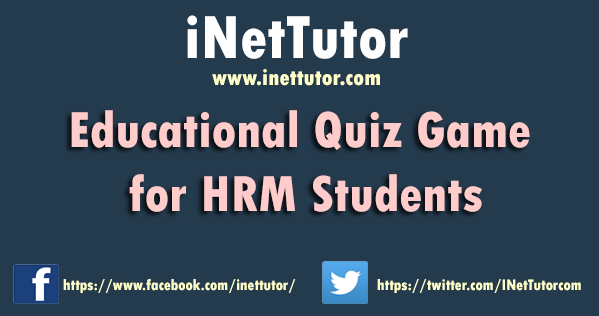 Educational Quiz Game for HRM Students
Introduction
Serious games use entertainment principles, creativity, and technology to meet government or corporate training objectives, but these principles alone will not guarantee that the intended learning will occur. To be effective, serious games must incorporate sound cognitive, learning, and pedagogical principles into their design and structure. In this paper, we review cognitive principles that can be applied to improve the training effectiveness in serious games and we describe a process we used to design improvements for an existing game-based training application in the domain of cyber security education.
That is the case of electronic games, representing a valuable interactive space for the education, and that can be accessed at anytime and anywhere in the world. The new technological brought facility of access to communication by the increase of storage capacity of news and by the processing speed of information in real time, promoting their educational applications inside and outside classrooms (Teixeira, 2009). In this sense, there are various studies that come to positive results after analyzing the application of specific games in a classroom context. This is especially factual when it comes to the improvement of concentration, the stimulation of task performance, the improvement of visual intelligence, and hand-eye coordination (Beedle & Wright, 2007; Ferdig, 2007; Graells, 2001; Van Eck, 2006). Lévy (2010) adds to that, asserting that the Collective Intelligence is a determining factor in competitiveness, creativity and human development in a knowledge based economy, or in an information economy on the network society.