Category Archives:
Visual Basic 6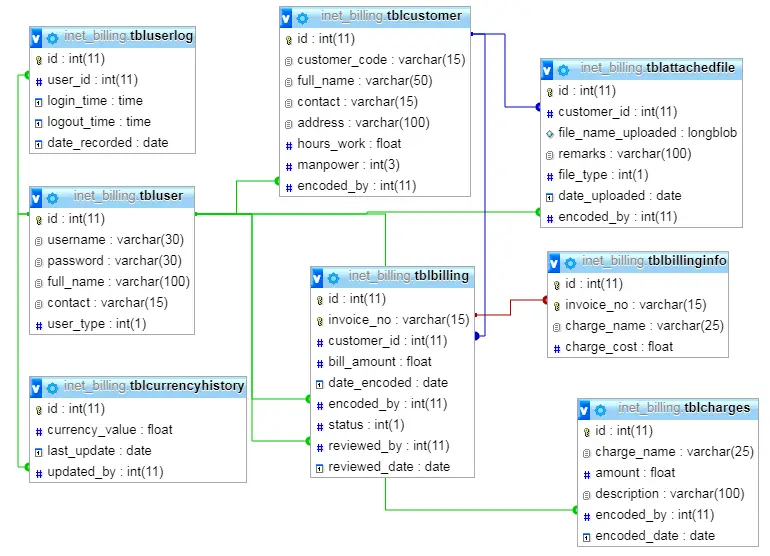 Billing System Database Design
This article will serve as a guide in the development of your database schema or model about a simple billing system. The project is available in Visual Basic and MySQL/MS Access. iNetTutor.com allows you to copy the database design and modify it based on your requirement, a LIKE and SHARE  will be greatly appreciated.
tblattachedfile (id, customer_id, file_name_uploaded, remarks, file_type, date_uploaded, encoded_by)
Table Description: the tblattachedfile will store the files uploaded in the system, the can only accept pdf and png type of files (receipts, billing and other proofs of billing transaction). The said table has 7 columns; (1) id is the primary key of the table, (2) customer_id is a foreign key that links to the tblcustomer table, (3) file_name_uploaded refers to the file name of the uploaded file, (4) remarks is to the description or additional notes about the uploaded file, (5) file_type refers to the extension type of the file, (6) date_uploaded refers to the date the file was uploaded, (7) encoded_by is a foreign key that links to the user who encoded the transaction.