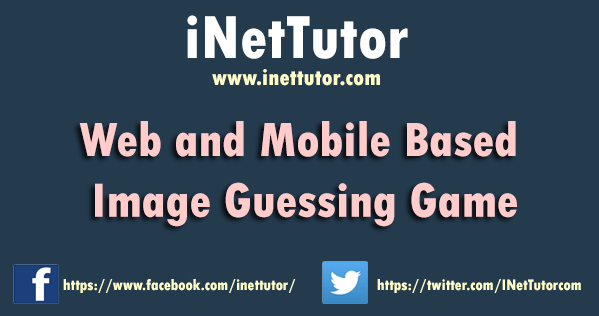 Web and Mobile Based Image Guessing Game
The project entitled Web and Mobile Based Image Guessing Game is an application designed and develop in JQuery Mobile, it is a HTML5-based user interface system designed to make responsive web sites and apps that are accessible on all smartphone, tablet and desktop devices.
The said application can be converted into a mobile app through the use of Phonegap Build or Apache Cordova
REVIEW OF RELATED LITERATURE
This chapter presents reviewed articles, journals, previous researches that will help concretize the proposed web and mobile game app.
Game
Any activity which is executed only for pleasure and without conscious purpose is a game. For example, people dance, play musical instruments, act in plays, and play with dolls and model trains. A game always has components and rules. Everything that is in the rules is part of the game. Everything that is not in the rules does not belong in the game. The rules are the borders and the heart of the game. They only refer to the game and never exist outside of the game. Although the game has rules which are like laws, playing a game is voluntarily and cannot be forced on the players. Whoever plays a game, voluntarily binds himself to the rules.
Every game has a goal; the victory condition or requirement and the strategy needed to win the game. Playing is experimenting with chance. Chance will be experienced in a game by luck (or bad luck). Games, which are mostly based on chance, offer little development possibilities for a player and are usually boring.