Category Archives:
Programming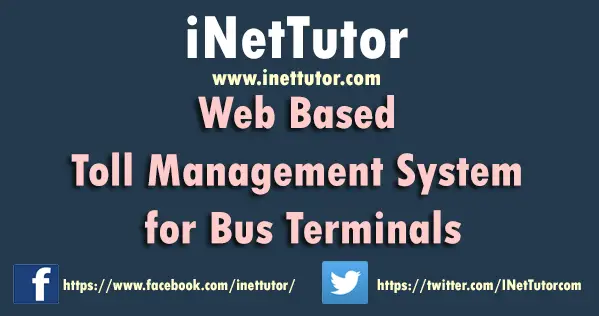 Web Based Toll Management System for Bus Terminals
INTRODUCTION
This project on the technology required to support the collection of tools, especially the manual potential toll facilities. Somewhat recently, the most common approach for collecting tolls was to have the driver stop and pay a tool collector sitting in a tollbooth. The toll collector determines the amount to be paid by each vehicle based upon its characteristics or classification. Manual collection can accept cash, checks, or even leave it as a credit/debit.
The appropriate combination of technology and operational procedures is needed to meet the functional requirements of the emerging tolling program. Furthermore, the combination also must provide a path for migration a single facility to multiple facilities, and be able to evolve along with changes in technology.