Category Archives:
PHP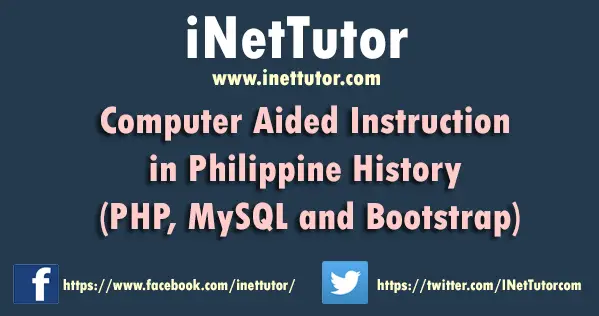 Computer Aided Instruction in Philippine History in PHP, MySQL and Bootstrap
Background of the Study
The computer is most likely one of the great technological triggers for future change. Computer nowadays have infiltrated every aspect of our society, and now they do much more than simply compute; computers can now be an office tool and is now used in businesses, computer games also have been developed prior to the development of computers. With the ever-increasing processing and graphical capabilities of computers and console products, along with an increase in user expectations, computer aided instruction design moved beyond the scope of a single developer to produce learning in a reasonable time. One of the main developments of computer is the internet, and the internet is flash.