Category Archives:
HTML/CSS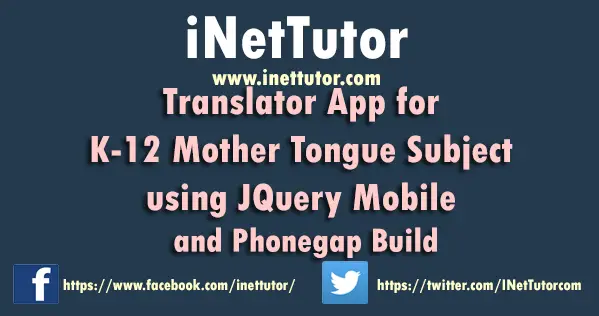 Translator App for K-12 Mother Tongue subject using JQuery Mobile and Phonegap Build
INTRODUCTION
In recent years, there is a rapid development of technology. One of the notable technologies which is gaining a fast pace popularity in the global consumer market is the mobile technology. In the survey report of Mark Page and Dr. Maria Molina (2013), there were 3.2 billion mobile subscribers, or nearly half the 7 billion world's population. This is a significant achievement and it also demonstrates greater opportunity to bring the social and economic benefits of mobile technology to the rest of the world. Thus, giving users not just access to information but better experience in accessing information at their finger tips anytime and anywhere.
With the emergence of this trending mobile technology, there is a considerable probability to transplant academic affairs and information from computer to mobile devices to improve service quality and management efficiency. However, given the rapid pace of technological change over the last decade, many parents and teachers have found it challenging to keep up to date with new technologies and fully exploit the exciting educational opportunities that these new technologies represents.