Category Archives:
Visual Basic .Net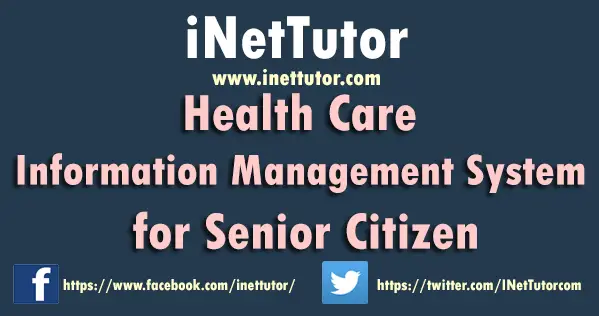 Health Care Information Management System for Senior Citizen
Project Context
Leading healthcare organizations have stressed the importance of integrating information technology (IT) into healthcare systems to improve provider practices, increase the quality of patient care, and reduce medical errors. One missing link plaguing the deployment of technology into healthcare is how to incorporate practical, usable clinical information systems into the work environment of providers. This missing link is most evident in the organizational structure of nursing homes.
As appealing as today's senior living communities may be for many people, some seniors just prefer to stay in their homes as long as possible. The reasons to remain at home may be practical or sentimental, but for many seniors, a significant support network must be put in place to help this happen.