Category Archives:
Visual Basic .Net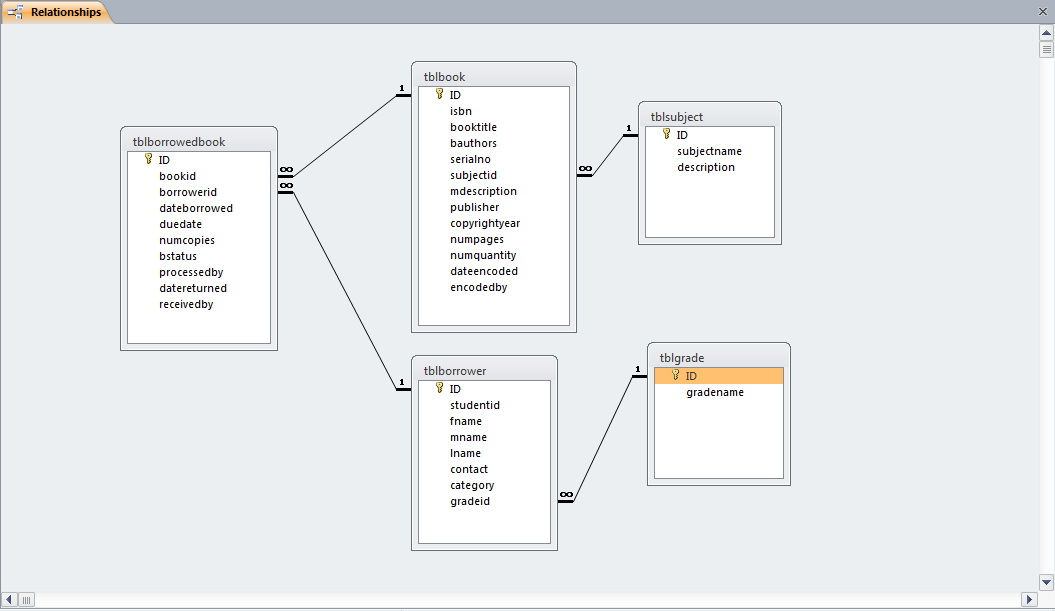 Title: Library System Database Design
Description:
The Library System is a computer-based application used to automate a library. It allows the librarian to maintain the information about books, magazines and other library materials. It also allows the librarian to maintain and organize the information about its clientele or borrowers.
This project focuses on the automation of system process of adding newly acquired books, borrowing books and borrower's information, returning of books, searching for the location of the books and printing of the inventory of books in the library.