Category Archives:
CMS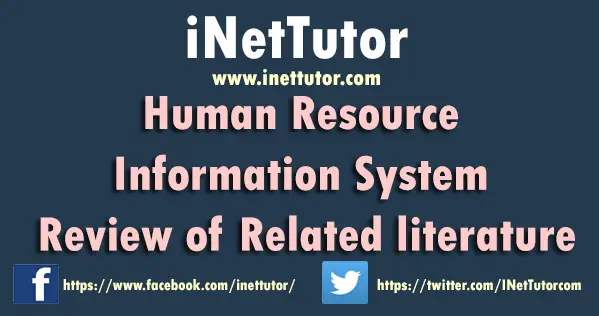 Human Resource Information System Review of Related literature
REVIEW OF RELATED LITERATURE
This chapter presents the related literature and studies after the thorough research done by the researchers. This will also present the prior arts and synthesis of the art.
In order to develop a thorough understanding and deeper insight into previous works and trends that is relevant to the subject, as well as to reach specific goals of the study, the researchers considered a number of references, both foreign and local. These references presented in this chapter were gathered through journals, magazines, books, and other reading materials. It is also includes related foreign and local literature and studies acquired through the internet, past thesis and case studies of the same field and discipline. This provides a background for the discussion to analyze the findings of the present investigations.
Local Related literature
HRIS in Provincial Government of Bulacan
The Provincial Government of Bulacan's Human Resources Office (PHRMO) is responsible for, among other services, the maintenance of records associated with payroll preparation and processing. They are also responsible for maintenance of 201 file for each individuals. Among the significant services brought about by the PHRMO through the use of HRIS, on top of the list is the fast and accurate processing of pertinent employee's record like services records and payroll. Through the automatic computation facility and integrated time keeping system, processing time to determine leave credits, which is necessary for computation of pay of employee's who have absences, and processing time to prepare remittances for GSIS, PAG-IBIG, and MEDICARE are very well addressed. This system did not only empower the employee's and increased their productivity, but also became a tool to eliminate red tape. Through HRIS, response time to employee request is admirable.