Category Archives:
Java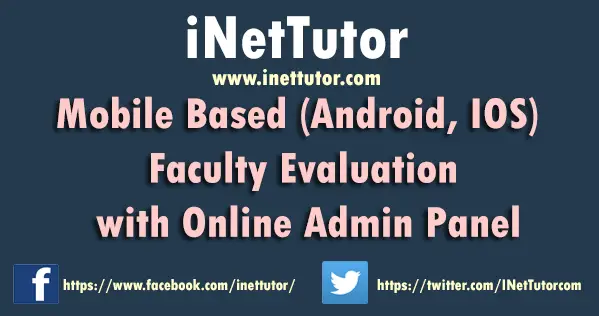 Mobile Based (Android, IOS) Faculty Evaluation with Online Admin Panel
Introduction
Academic Institutions value the quality of the teaching. It is very important to encourage the faculty members to understand the concept of effective teaching, to use those approaches, to develop new approaches of teaching, to use innovative develop and learning methodology and to implement leading edge technology in the classroom where appropriate.
Faculty evaluation will help the administrators and as well as the teachers themselves to identify and to support effective teaching and provide the state college community with information about student perception of the quality of instruction.