Category Archives:
MySQL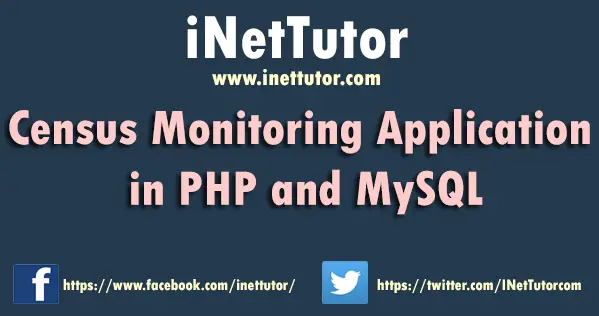 Census Monitoring Application in PHP and MySQL
Introduction
Census by definition is the compilation of records such as demographic profile, poverty profile, economic profile, social services and facilities etc. in order to get the census data of the community they need to conduct a survey to get the information they need.
Census Monitoring Application is an advance and automated process of managing the census monitoring in a certain community, to let go the manual process such as, hand written documents, keeping records inside the drawer that tends to lose some records. It is automated in such a way that all records of census monitoring can be keep and search via browsers. This system will facilitate management by enabling the clients/residents to just search the web site and enjoy all the information about the census monitoring.