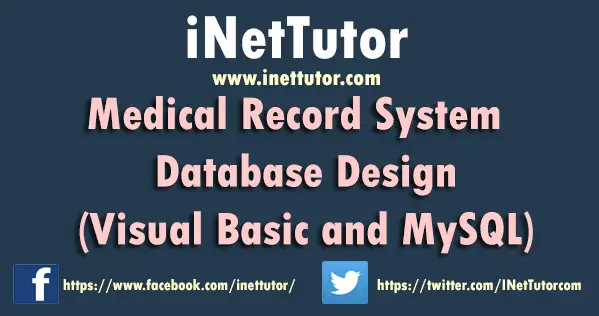 Title:  Medical Record System Database Design
Description:
The researcher came up with the study by conducting an observation with regards to the clinics operation and protocol. The Clinic started using the recording of patient's information thru MS Excel and using manual file folder recording since the start of the operation. By that reason the researcher propose a more convenient way of organizing and managing the patient's record by means of developing a lan-based system thru EMR (Electronic Medical Record) Technology. The researcher will use Visual Basic for programming and MySQL for the database of the project.
The study is focused on developing the patient's record. Patient Integrated system is a LAN-Based System that will focus on keeping all the patient records.