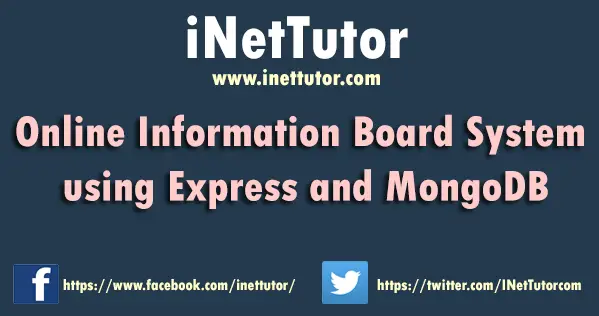 Online Information Board System using Express and MongoDB
As the population of the students grew, the staff could hardly accommodate each department to inform every student about the school's events and some important information. Because of this problem, we were able to conceptualize a system that would help the students to be well-motivated, informed and updated in the schools' activities and other important information.
The Information Board System is needed and essential to the operation of the College, because it is a website composed of the latest news, announcements inside the College, including calendar of activities which could be of great help to students who want to know the upcoming events. It was designed to display all the information about College and, is systematically arranged, synchronized and updated. The system also provides a feedback mechanism where students may leave comments or suggestions that are related to the topic upon visiting to the website for as long as they had an account to open it.