Tag Archives:
it capstone project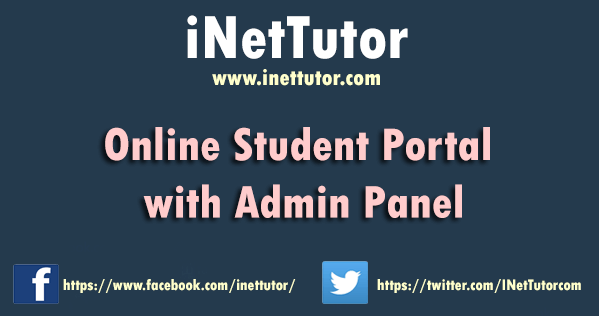 Online Student Portal with Admin Panel
INTRODUCTION
As of now, many institutions either colleges or universities became more widely recognized through the help of technology in terms of internet. Through their websites which can function also as networking sites, they can promote or advertise their achievements and putting in there the things they can provide to make their students excel by giving a quality education, it may be academic or non-academic involvement.
The schools' incoming freshmen, old students, parents and even the public visitors will possibly search for its school's website. This website provides details about history, news, upcoming events, programs and services that are being offered by the school, announcements, the milestones that the school passes through, prospectus of every courses, calendar of activities, curriculum offered by the school, goals and core values of the school, mission and vision of the school, contact information of the school and the persons behind this institution like the president of the school, board of trustees and the faculty and staff.