Tag Archives:
it capstone project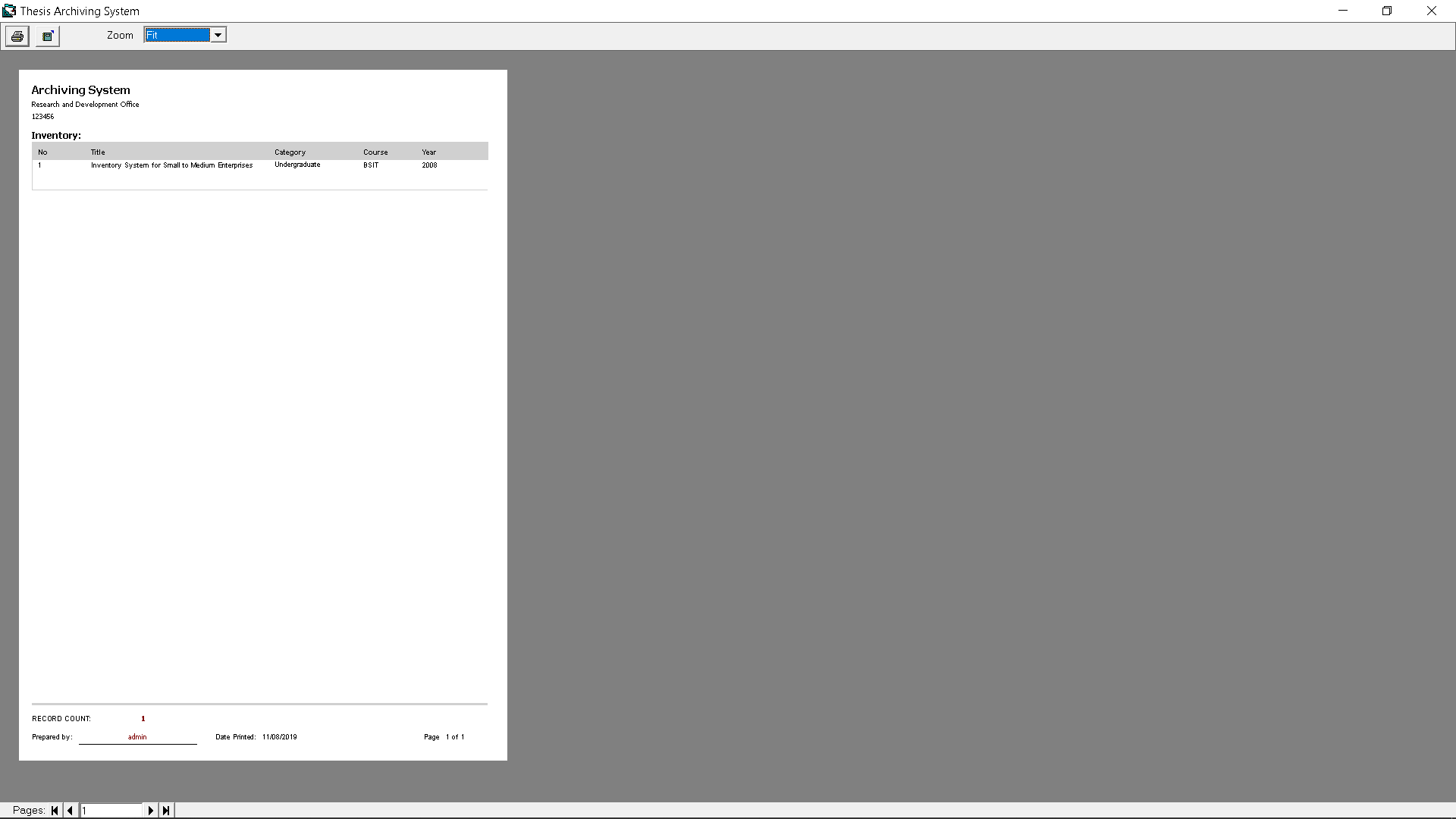 Thesis Archiving in Visual Basic and MySQL
System Description
The Thesis Archiving Management System consists of two parts, one for the admin and the other for the students/users. The admin consists of three categories, manage thesis document of the students in order to provide inventory list, update and add new records. In the transaction, it includes the borrowing and returning of the thesis books. And the last is the database that can also provide back- up and restore all the records. On the other hand, the students or users can view and search the document if they want. The admin will take in charge for the system's operation maintenance.
The Thesis Archiving System was developed in Visual Basic and MySQL, Stand-Alone version of the said system is also available (Visual Basic and MS Access).