Tag Archives:
capstone project in information technology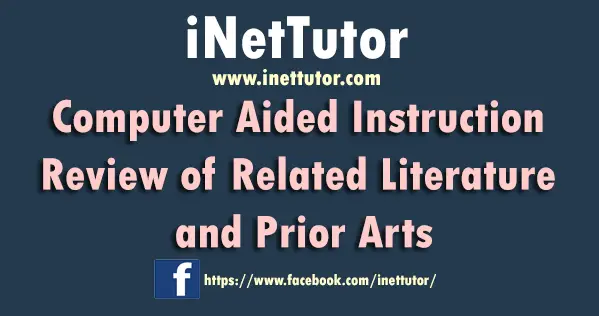 Computer Aided Instruction Review of Related Literature and Prior Arts
REVIEW OF RELATED LITERATURE
This article presents a review of literature concerning the use of technology in the educational system, relevant theories, and research and studies involving computer- assisted instruction.
Related Concepts of the Study
This includes the prior arts related of the study of CAI System. The information was taken from it is about the existing studies concerning Computer-Aided Instruction in books.