Tag Archives:
capstone project in it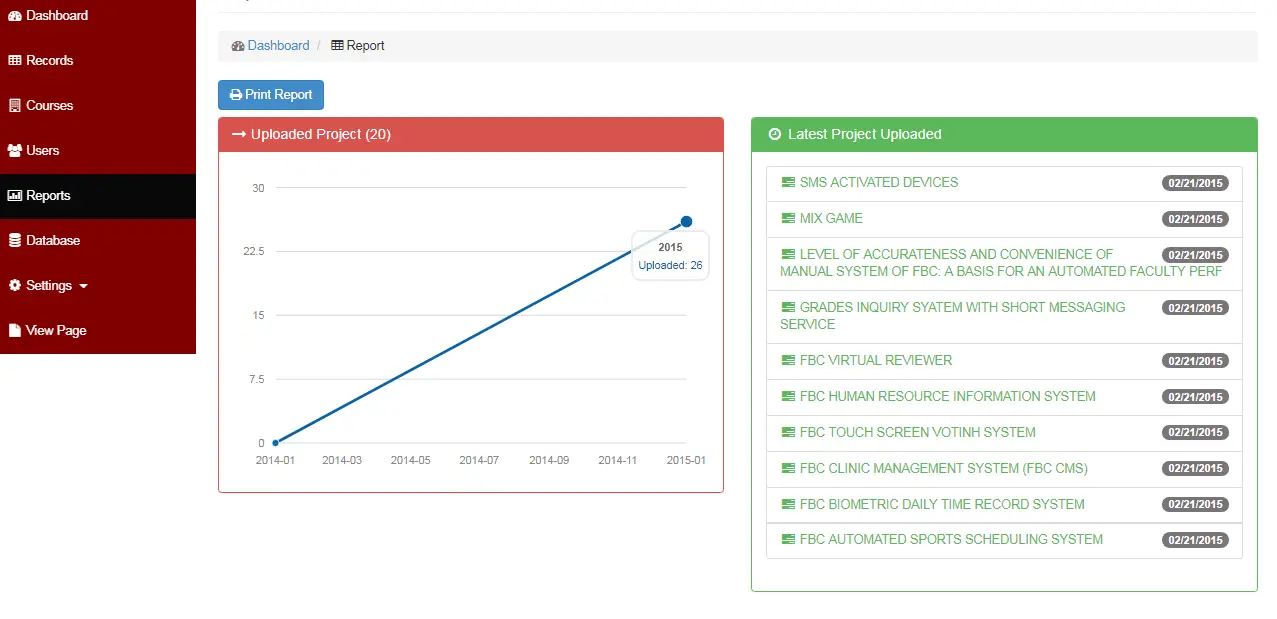 Title: Thesis Archiving Management System Database Design
Description:
The project entitled thesis archiving management system is a web based project design and developed using PHP, MySQL and Bootstrap. The purpose of this project is to compile the thesis/capstone project in an electronic manner according to course and year submitted. This will serve as a repository and at the same time the students can access the records online. Searching of titles and uploading of documents such as pdf, word and powerpoint files are the main feature of the said project. Bootstrap is used to design the interface of the project, it simply means that the template is responsive and it can be also access through mobile devices such as smartphones and tablets.