Tag Archives:
capstone project in it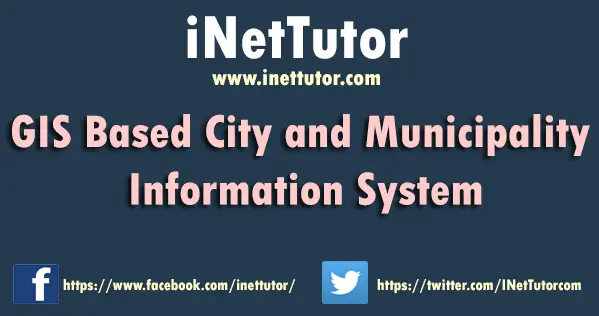 GIS Based City and Municipality Information System
Introduction
Today's generation is commonly called the age of computer. Almost everything is done through computer wherein work is made easier and faster. Moreover, all information is safe according to the security and accessibility of the network. GIS Based City Information System basically helps the city/municipality household obtain the information or data they need. This system not only benefits the household but also the staff or the persons conducting the survey. This is where work is made easier and faster compared to the manual system because with GIS all the staff has to do is to encode all the necessary information or data to the computer. Thus, it is effective and accessible to the employees in charge. This system study about GIS Based City Information System (geographic information system) is a form of mapping which stands for geographic means a map/globe. This system can directly gather the information easily for each household in the city or municipality. The proposed system will have an important impact on both the residents of the city/municipality and city/municipal employees who manage the system as well as the barangay itself. This system study helps solve the problem of Municipality of the city/municipality because instead of using the manual system, all the employees need to do is to gather the needed information of every household and encode it to the computer and when the need arises all the employees need to do is to search the particular area they need and get the information needed. This study will focus on developing a computer-based citizen information system to aid in program planning of the City/Municipality. This project is on the creation of geographic information system which can keep all the records and information of City/Municipality and keep it secure and accessible.