Tag Archives:
sample thesis documentation in information technology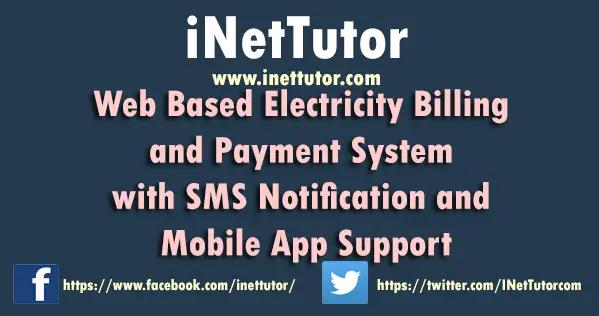 Web Based Electricity Billing and Payment System with SMS Notification and Mobile App Support
Description
The proposed electricity billing and payment system is a web based system to be developed using PHP, MySQL and Bootstrap. It is intended to replace the manual process of operation into an automated one. The said project will have two subsystems namely the billing module and the payment module. The billing module is responsible for recording the monthly bills of its customer supported with sms notification to inform their clients about their respective bills in a faster way. Meanwhile the payment module is responsible for recording the payment of its customers, in this module collection report will be included to determine the amount collected and the amount to be collected for a specific period of time. The project will use the iTexMo SMS api for the sms notification part of the project and to make the project more convenient to use the researcher will also develop a mobile app for IOS and Android.