IT Capstone Project with Proposal and Complete Documentation
The following capstone project consists of ready-made project proposal documentation and some have the complete documentation and source code.
Ready-made capstone proposal documentation includes the following topics:
Introduction of the study
Project Context
Objectives of the Study
Scope and Limitation
Significance of the Study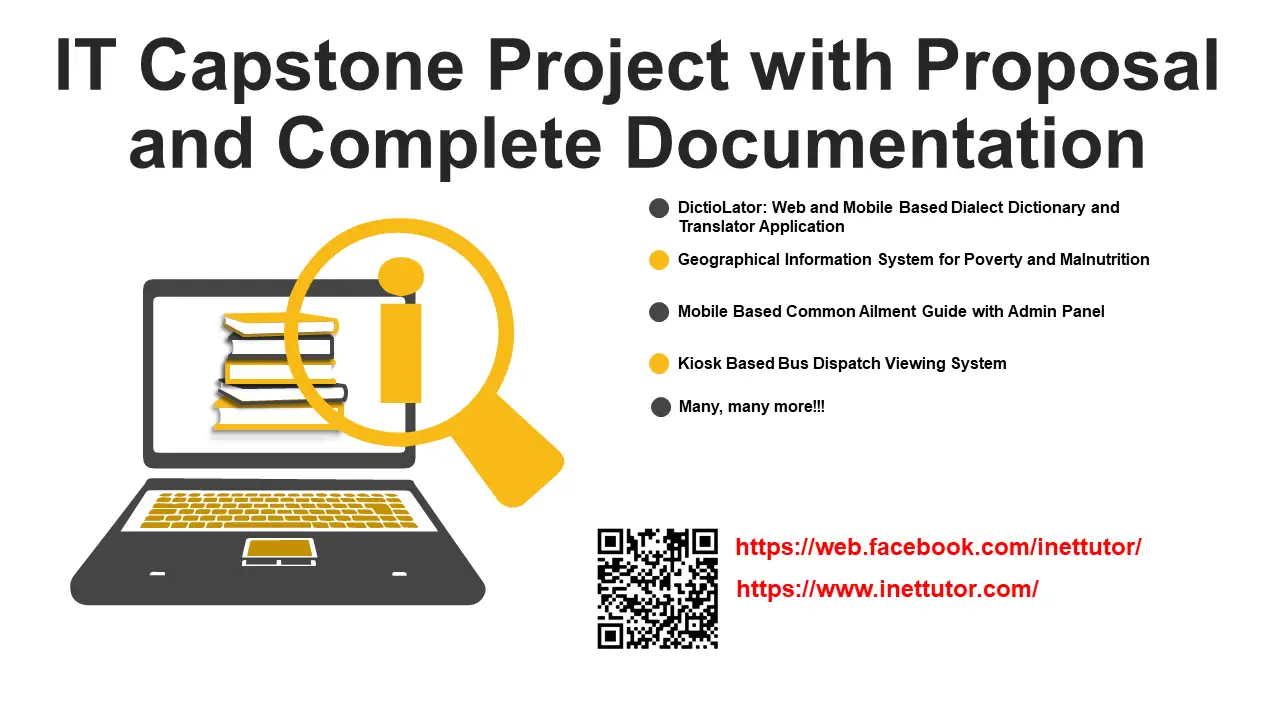 Here are the list of Capstone Projects for Information Technology, Information Systems and Computer Science with ready-made documentation:
WhatPix: Mobile Based Picture Guessing App
Patient Monitoring and Tracking System of Family Planning in the Community
Geographical Information System for Poverty and Malnutrition
First Aid Knowledge Based Mobile Application
Offline Java Tutorial for Android
Web and Mobile Based Health and Nutrition Application
Equipment Monitoring with Prechventive and Calibration Report Generation
Cashier Queuing System with Web Push Notification
Real-Time Fish Catch Monitoring with Decision Support System
Farm Management Mobile Application with Admin Panel
Business License Processing Management System
Information Management System for 4Ps Beneficiary
Web and Mobile Based Entrance Examination with SMS and Course Recommendation
Web Based Employee Performance Management with Online Recruitment Module
Mobile Application for NPK Content Analyser using Color Sensor Algorithm
Student Academic Performance Tracking and Monitoring System
Mobile Based Common Ailment Guide with Admin Panel
Web Based ELearning for Science and Health
RFID Based Attendance Monitoring System
Bluetooth Based Door Lock with SMS support
Barcode Based Truck Recognition and Monitoring System
Web Based Dynamic Voting System with Mobile Application Support
Housing Information Management with Mapping
Laundry Management System
Project Highlights

            The project entitled "Laundry Management System" is a database driven application that manages the records and transactions of the laundry shop. The said system helps smoothen and improvise the dry cleaners and laundry business management service workflow like laundry record-keeping, laundry billing, and report generation.

Advantages of the Laundry Management System can be classified into the following:

Easy Navigation of the business process – records management, billing transaction and report generation is much easier to process
Records Management – it is a database system which makes the records electronic, safe, reliable and fast.
Report Generation – the system can provide real-time reports on billing and sales.

Web Based Document Filing System
Information System for Subdivision Home Owners
Interactive Virtual Tour of School Campus
Mobile Based Festival Information Application
Herbal Identification App using Image Processing
Mobile Based Instructional Material for Agriculture
Sign Language Mobile App Instructional Material
Mother Tongue Application
The Engineering of the Knowledge Base of the Career Guidance Expert System
An Implementation of Fuzzy Logic Algorithm in the Construction of Automatic Fish Feeding Mechanism
Student Offense Management System of the Office of the Student Affairs and Discipline
ISO Database System
PME File Management and Monitoring System
Cashless Transaction System
Class Scheduling using Genetic Algorithm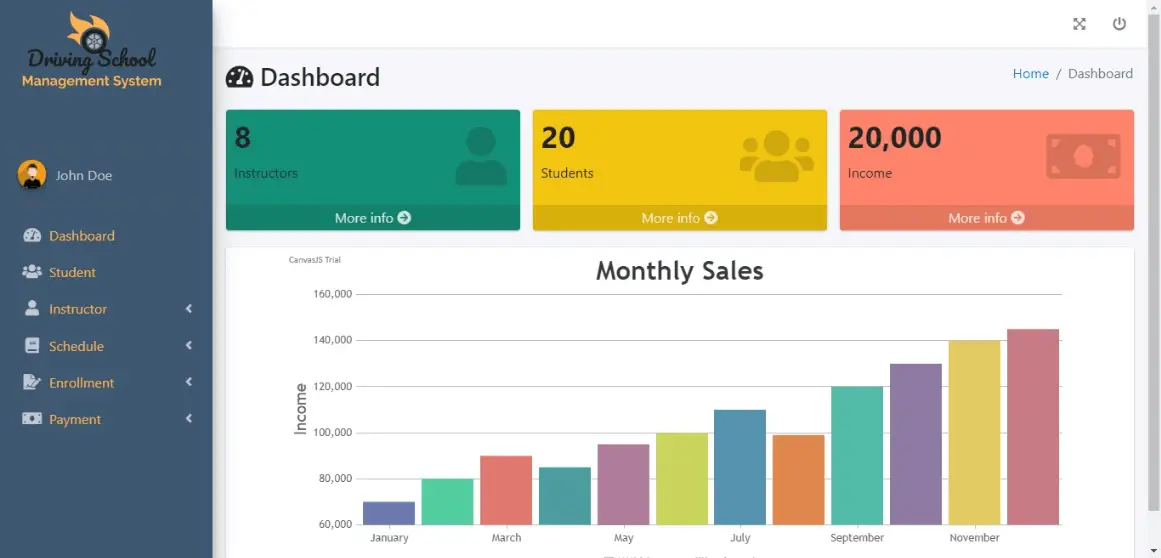 Bookmark this page and subscribe for more updates.
Ready-made capstone project cost 4$(PHP200)
Ready Complete Documentation cost 40$(PHP2,000)
Our team can also customize the documentation based on your format and preference.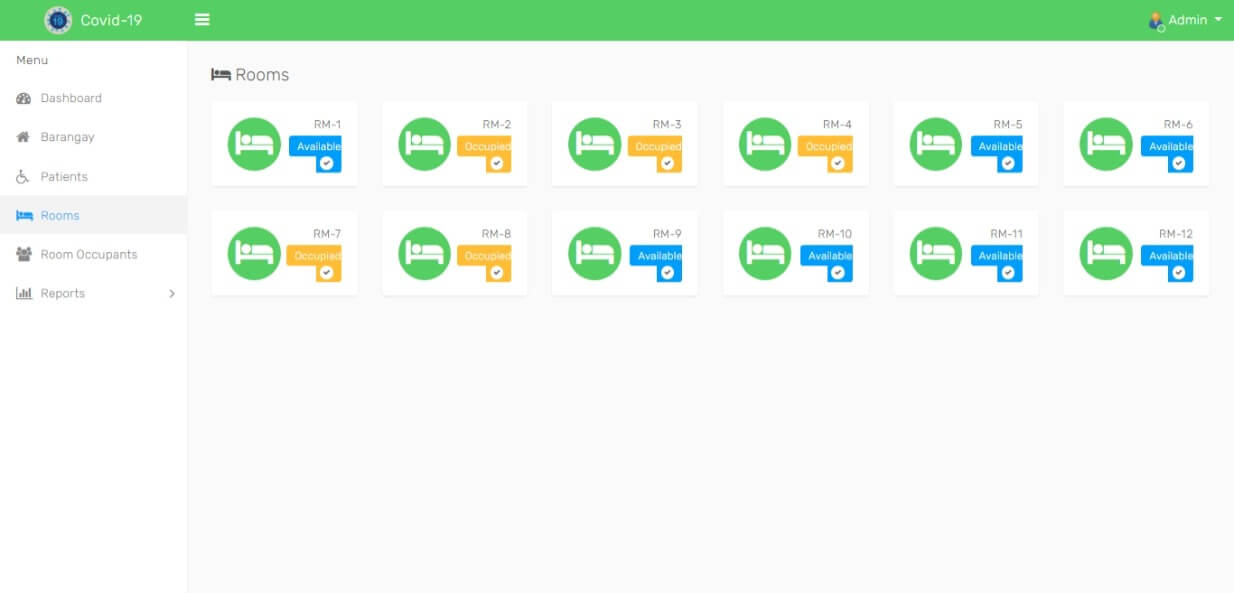 You may visit our facebook page for more information, inquiries and comments.
Hire our team to do the project.