Abstract of Lost and Found Information System
The project entitled "Lost and Found Information System" is a web and mobile based application that allow the users to post an item, whether it is a lost or found item. System moderators will ensure that the transactions will be smooth and trustworthy. The system caters any items both living and non-living things such as your cellphones, devices, dogs, cats, etc. Researchers used a rapid application development as the software development life cycle. The system was uploaded to the live server and testing were also done online, this is to make sure that all of the components are working in different browsers and mobile devices as well. Suggestions and recommendations from the IT experts were also integrated in the system to further improve its functionalities. With the several testing procedures, researchers therefore recommends to implement and utilize the system to help improve the process of the lost and found items.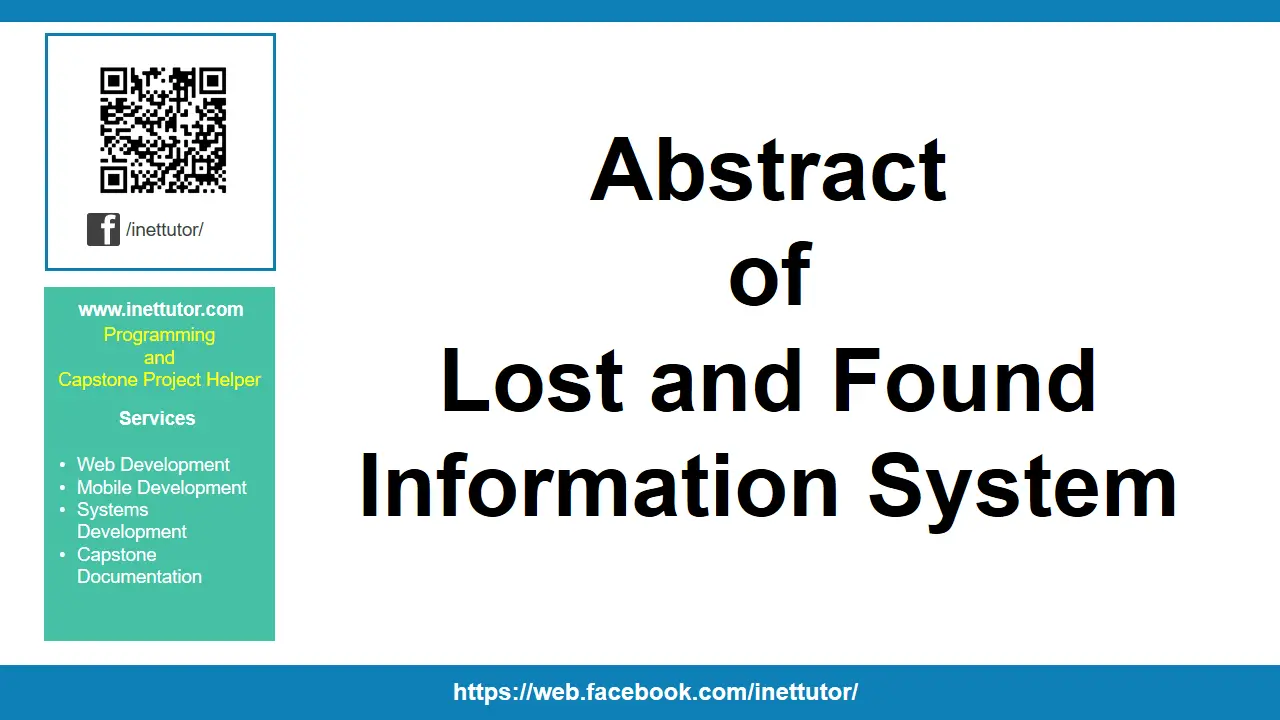 Keywords: Lost and Found System, Online Lost and Found Platform, Lost and Found Database System
You may visit our facebook page for more information, inquiries and comments.
Hire our team to do the project.