Abstract of Customer Satisfaction Survey Application
The capstone project entitled Customer Satisfaction Survey Application is a browser based application and also designed to work on mobile devices. PHP, MySQL and Bootstrap were used as the development tools of the said project. It aims primarily to replace or at least to serves as an alternative to the manual tabulation and processing of results on customer satisfaction. Paperless transaction accurate reports were the primary advantage of this project since the survey will be done electronically. Features of the system were presented to the IT experts for evaluation and the output of the project was subject for testing. Dynamic survey application has really a big impact on the management side since conducting the evaluation is pretty much easier, straightforward and accurate. Findings shows that the project is far from perfect but has a great potential if it will be maintained and managed. The management may consider implementing the project for it is much convenient compare to the traditional approach.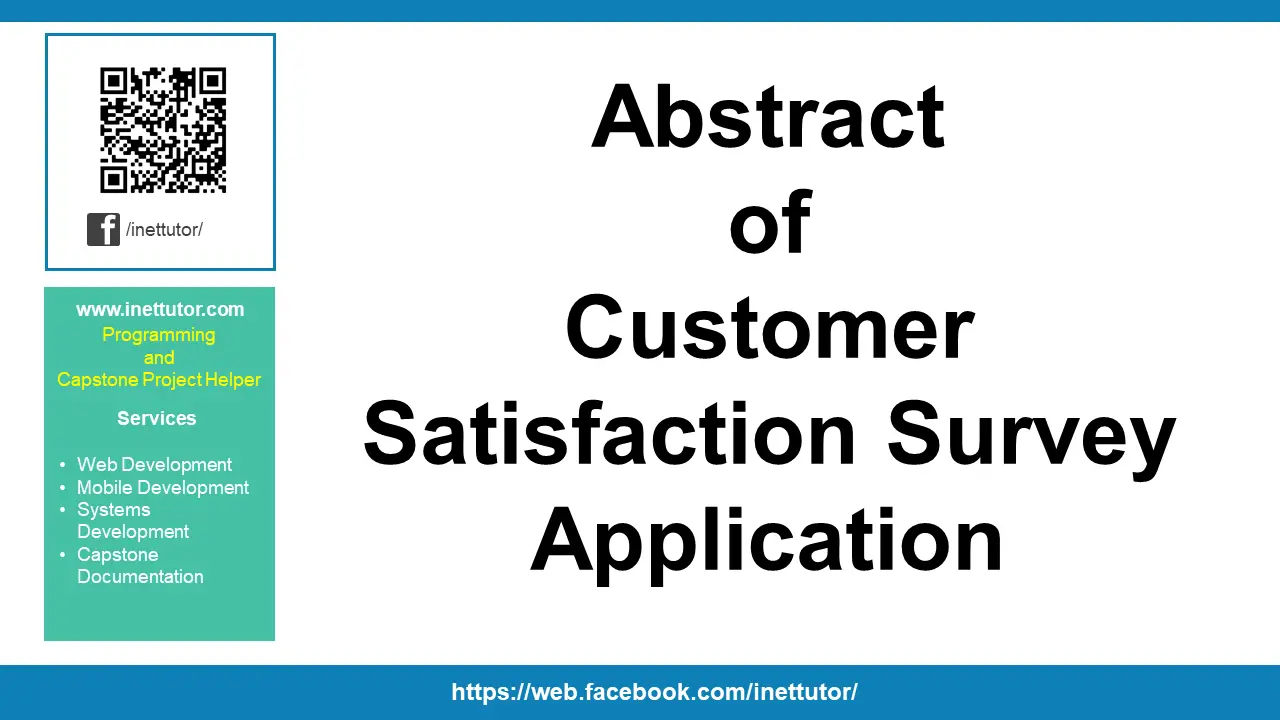 Keywords: Customer Satisfaction Survey Application, Online Customer Satisfaction Survey, Online Survey System
You may visit our facebook page for more information, inquiries and comments.
Hire our team to do the project.