Abstract of Real Estate Property System
The capstone project entitled "Real Estate Property System" aimed to simplify the entire process of real estate property business operation. The project was designed and developed in PHP, MySQL and Bootstrap, with the core features of property posting, financial transactions and communication channel between the agents and clients. Rapid Application Development was used as the software development life cycle. Furthermore, the features of the project were presented to the IT experts for evaluation and checking purposes. Revisions were made for the improvement of the system before presenting it to the clients. Results showed that the system was rated overall as good by both the experts and the end-user, it simply means that there are still a lot of improvement to be done but the clients were still impressed overall by the output of the project. Thus, further improvement and testing needs to be done to fully meet the requirements of the business process before implementing the project online. In general, the system is a very good alternative to the manual process of conducting business in real estate.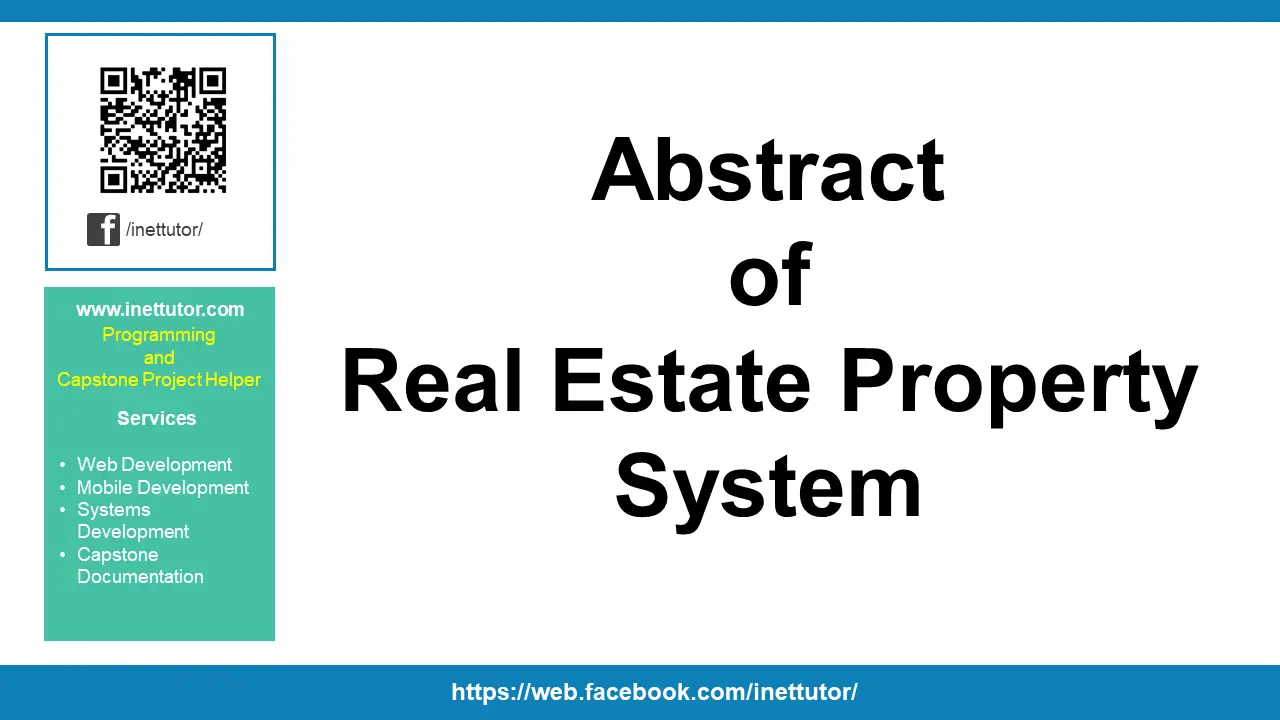 Keywords: Real Estate Property System, Online Real Estate Property System, Real Estate Property System in PHP
You may visit our facebook page for more information, inquiries and comments.
Hire our team to do the project.