COVID-19 Capstone and Research Free Project Ideas 2022
Capstone and research project ideas relating to COVID-19 are discussed in this document, which serves as an overview of the possibilities. The purpose of this document is to serve as a starting point for students and teachers who are interested in pursuing research on this subject. Our Team has listed and described several potential capstone and research project ideas related to the COVID-19 concept. These are provided in no particular order, with brief information about the research project. The document will be updated as we will continue to provide useful resources on the said topic.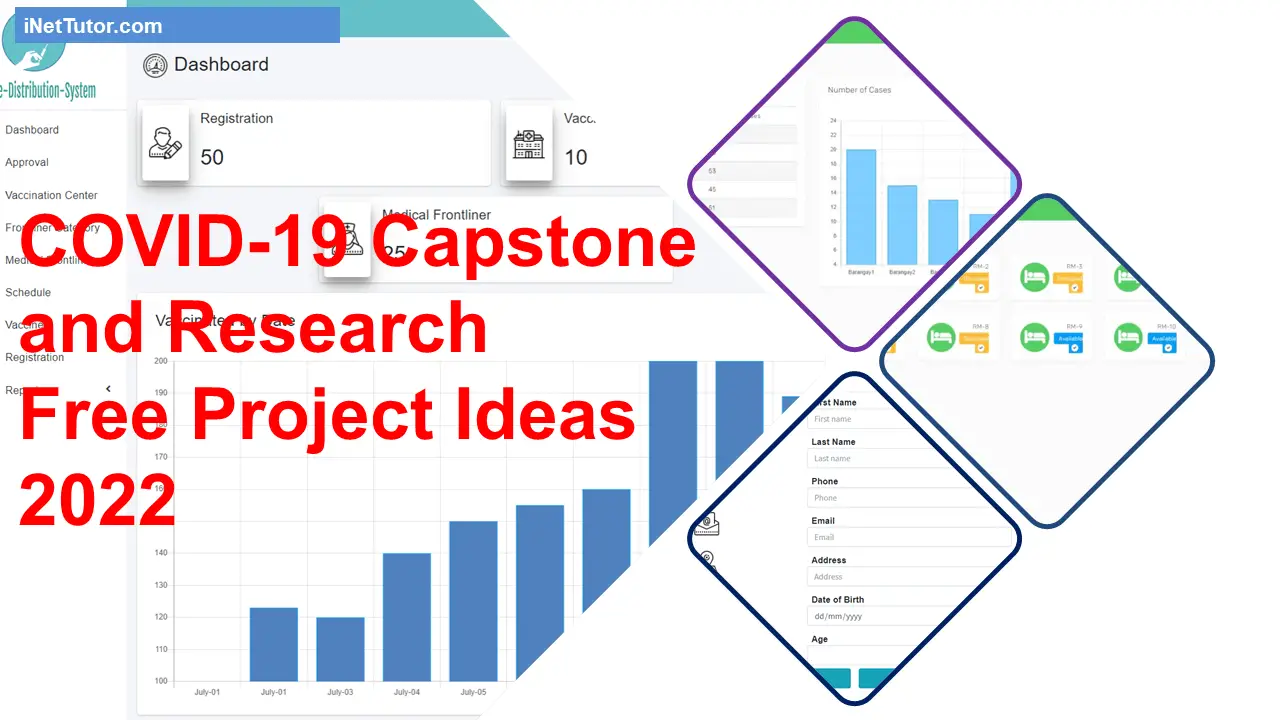 It is the goal of this project to design a smart healthcare support system that will allow for remote patient monitoring during the COVID-19 quarantine period. In addition to a remote patient monitoring module, the system will also include a healthcare administration module. Using the Internet of Things, the remote patient monitoring module will be utilized to collect patient data (such as heart rate, breathing rate, blood pressure, body temperature, medicine intake and mobility) remotely from a patient's location (IoT). These data will be safely transported to a cloud platform where they will be analyzed in greater depth. A separate module, called healthcare management, will be utilized to monitor patient health status and provide medical advice on a periodic basis to those who are ill. This system is projected to improve healthcare assistance during COVID-19 quarantine, as well as quarantine management practices, by delivering timely and accurate health data feedback to medical experts. COVID-19 quarantine management practices are predicted to improve as a result of this system.
When it comes to managing contact tracing for COVID-19, public health professionals are increasingly relying on online platforms. Real-time tracking of individuals who have come into contact with verified COVID-19 cases is possible through the use of the platform. The planned system will make it easier to record and save information that will be utilized to expedite and simplify the process of locating and contacting people.  The platform will be available for free to public health professionals and provides the following modules:
Geographic information system (GIS) mapping module which serves as a powerful tool that can be used to track the movement of COVID-19 cases, contacts and other affected individuals. GIS maps are highly visual tools that allow users to zoom in on specific locations and pinpoint the route of an individual's movement.
Local government units (LGU) and local health officials can communicate information on COVID-19 patients and facilities through the COVID-19 Facilities Information System (COVID-19 FIS), which is a secure online system. The system is intended to assist officials in the identification and tracking of potential outbreaks, as well as ensuring that essential information is transmitted as fast and efficiently as possible. The system aids in the coordination of epidemic response actions and the identification of health-care delivery deficiencies, among other things.
Using the COVID-19 FIS, which is a national network, all local government units (LGUs) can access information through a single interface. The network contains information on outbreaks, case contacts, and potential contacts, as well as supportive diagnostics and treatment (e.g., laboratory). It can also generate a statistical report on the number of available rooms, the number of cases per barangay, and the current state of COVID-19 patients. Furthermore, it has the potential to be more convenient and effective than manual processing.
COVID-19 Facilities Management Information System Free Download
City COVID-19 Profiling System with Decision Support
The proposed project is the process of implementing a COVID-19 Profiling System with Decision Support. The system will make use of information gathered from a variety of sources in order to create risk profiles for individuals and organizations in the city. Using the profiles, decision makers will be able to make more informed judgments about resource allocation and intervention deployment. In order to achieve the following objectives, the system will be designed:
The goal of this project is to design a system that will ease the process of profiling COVID-19 patients in a local setting.
A system that will act as a repository for information about the COVID-19 patients is being highlighted in this section.
Organizations will be able to manage and securely store COVID-19 patients through the use of the system.
The project, entitled "Help Desk Web Information System for COVID-19," is concerned with the development and implementation of a system that would serve as the country's primary repository for COVID-19 information. Every piece of information related to COVID-19 will be available and accessible through the information system, which will act as a central hub for all of it. In addition, the system will have a function that would allow users to inquire about or report information concerning COVID-19.
The digital vaccine certificate would make it easier for the government to track and identify those who have already been vaccinated against various diseases. According to the Department of Health and Human Services, this is a critical element that will aid in "maintaining high levels of coverage" and will serve as a tool for monitoring immunization efforts.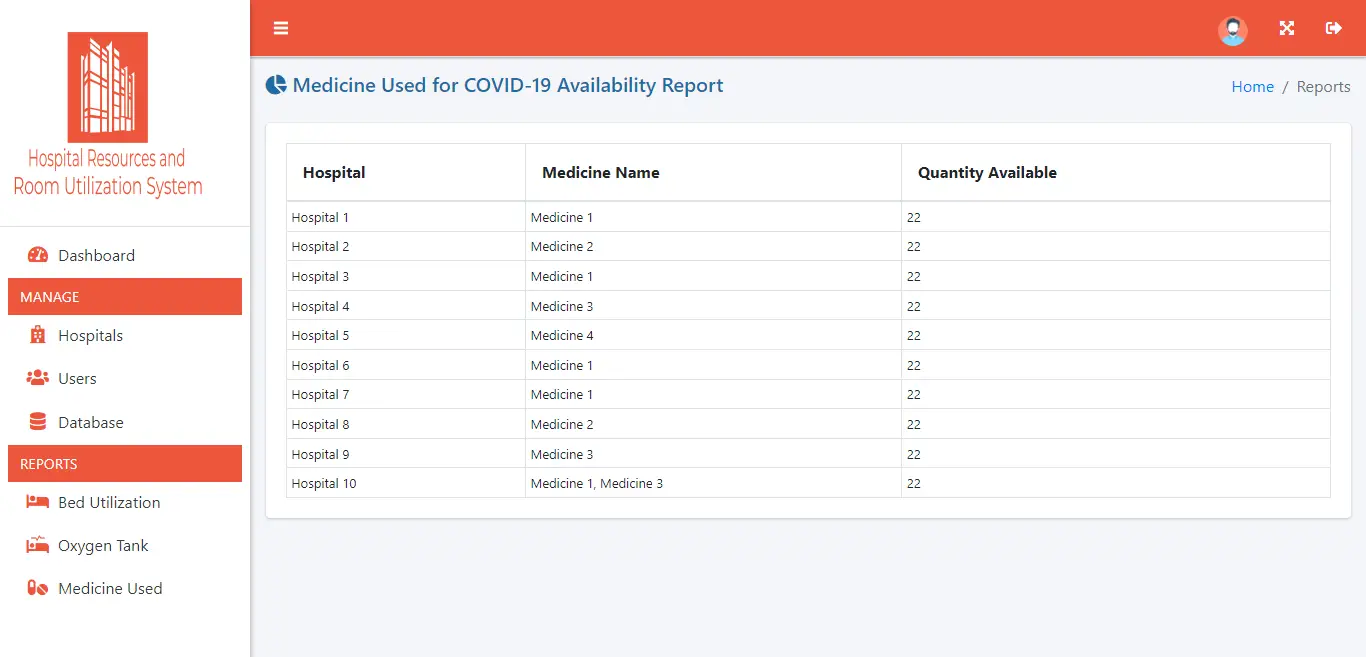 According to the Department of Health and Human Services, utilizing the QR Code Digital Vaccine Certification will save time for health workers since they will be able to quickly acquire the necessary information about vaccines. Vaccine cards or certificates made of paper may also be easily misplaced by the person who is in possession of the card. There is a pressing need for a novel approach to the issuance of immunization cards or certificates that is both extremely dependable and legally legitimate. The government will be able to accurately track and identify individuals who have received all of their vaccinations as a result of this method.
The Advantages of Using a QR Code for Digital Vaccine Registration
According to the Department of Health and Human Services, cardholders will profit from the usage of QR code digital vaccine certification since they will be able to conveniently access their immunization history. It is possible to assist preserve and secure the information printed on paper cards by using a mobile phone or computer app to do so.
The program can be used to keep track of the number of people who are wearing masks, as well as to identify any regions where the number of persons wearing masks is unusually low or nonexistent. When combined with other information, this data can be used to assist pinpoint places where the spread of a communicable disease may be occurring.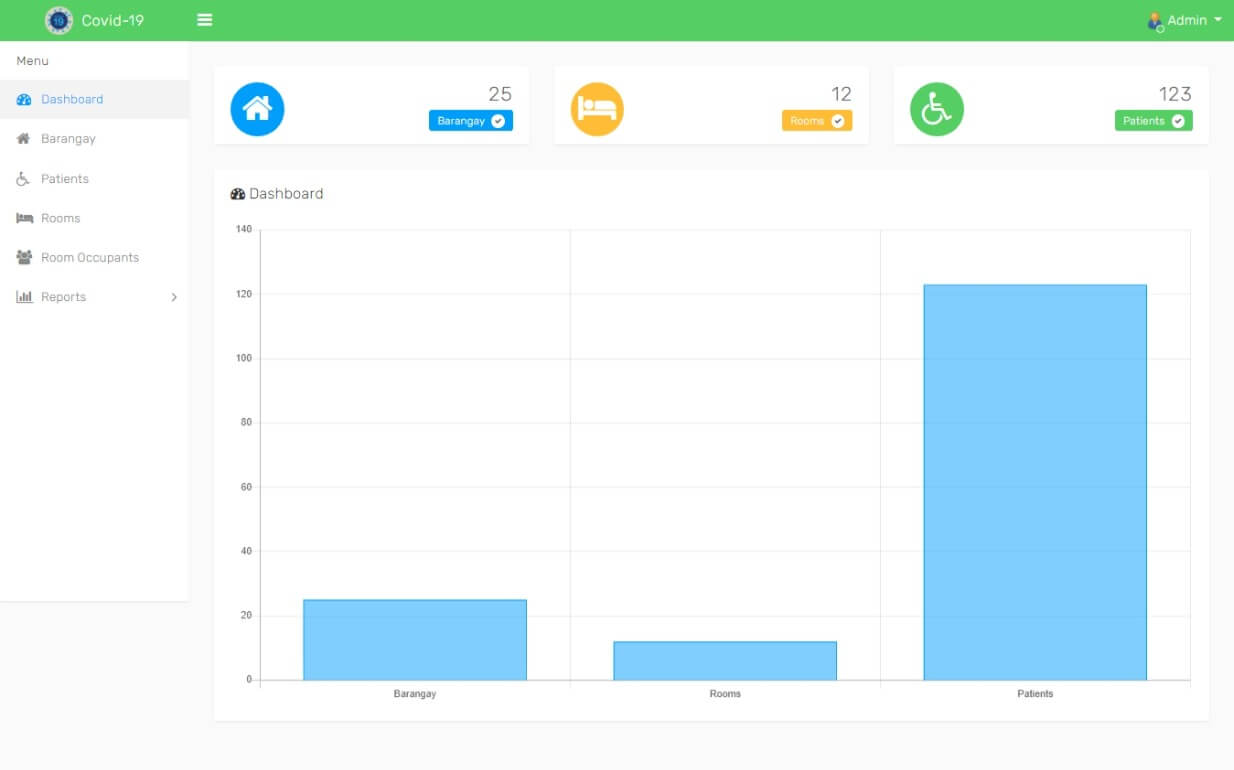 Wi-Fi technology can be used by a mask wearing monitoring application in some implementations to determine the number of persons who are wearing masks in a specific location. Several nodes (for example, access points) that are connected to the Internet via Wi-Fi connections, as well as an app that runs on each node, can be used to create the system. In each node, there can be a camera for taking photos of people in the surrounding area, an infrared light for illuminating faces, and a mask detector for determining if any of the faces in the image are hiding behind masks or are not. The nodes can be placed on street corners or at other locations where it is vital to keep track of the number of persons who are wearing masks, for example.
The " Hospital Resources and Room Utilization Management System," which serves as the capstone project, is a system that is intended to streamline the process of managing hospital resources and room utilization. The aforementioned initiative is vital, particularly in light of the current pandemic situation, which necessitates the efficient administration of hospital resources and room management. The effectiveness of management will prevent a scarcity of supplies and an overpopulation of patients in the medical facilities.
A vaccine distribution system is a network of facilities and staffs that is responsible for the distribution of vaccinations to approved healthcare professionals. A vaccine distribution system can be defined as follows: Manufacturers, distributors, warehouses, carriers, and healthcare providers are examples of entities that may be included in the system, but are not restricted to them.
As a response to the issues and requirements for immunization, the researchers presented an automated Vaccine Distribution System. The technology will automate the process of documenting the number of vaccines that have been distributed and the number of patients who have been immunized. The suggested technology will assist people in registering for vaccinations and reserving their immunization appointments. In addition, the system will manage information on medical front-line workers, patients, vaccination clinics, and vaccines in an electronic fashion. Patients and medical front-line personnel will have easy and convenient access to the information they require to complete the immunization process.
Purpose
The purpose of the Curfew and Travel Pass Information System is to provide a means for curfew administrators to track curfew violators and to issue travel passes to authorized individuals.
System Components
The Curfew and Travel Pass Information System consists of the following components:
A centralized database of curfew violators and authorized individuals
A centralized database of authorized travel passes
You may visit our Facebook page for more information, inquiries, and comments. Please subscribe also to our YouTube Channel to receive  free capstone projects resources and computer programming tutorials.
Hire our team to do the project.
Related Topics and Articles: