Bus Seat Booking System Related Literature
Customers would be able to book bus seats from their mobile devices thanks to the online bus seat booking system that includes mobile app compatibility. Customers would be able to search for bus routes and tariffs, as well as reserve seats, using the technology. Payment for tickets would be made by a credit or debit card, and customers would receive confirmation of their booking via email or text message. Customers would also be able to follow the status of their bus tickets and receive warnings if their bus is delayed, thanks to the implementation of the system.
REVIEW OF RELATED LITERATURE, STUDIES AND PRIOR ARTS SEARCH
This section presents both foreign and domestic research, along with a variety of relevant literature and research to help  researchers  develop the proposed system.
Related Literature
"Pinoy Travel Online Bus Booking System in the Philippines"
According to Canlas, Katrina (2014), Pinoy travel is an android app offers to the commuters an online ticket booking that travel to Bicol, Palawan, Baguio, Tuguegarao, Aurora, Manaog and Dagupan. The commuters can book bus ticket through online as long as they are connected to the Internet using their android phone(www.pinoytravel.com.ph).
"Online Bus Booking System with Mobile Notification"
As cited online bus booking system with mobile notification uc.edu.ph (2016) the features of this system provide "electronic mail and mobile phone notification" which is the passenger can received a notification regarding their status of ticket reservation if confirm from the system or administrator and generate up to date report. To avoid
inconvenience from the management, can also print the schedule and route. The system can produce or provide booking status, drivers info, location, trips schedules and tariffs to make their operation run smoothly(uc.edu.ph).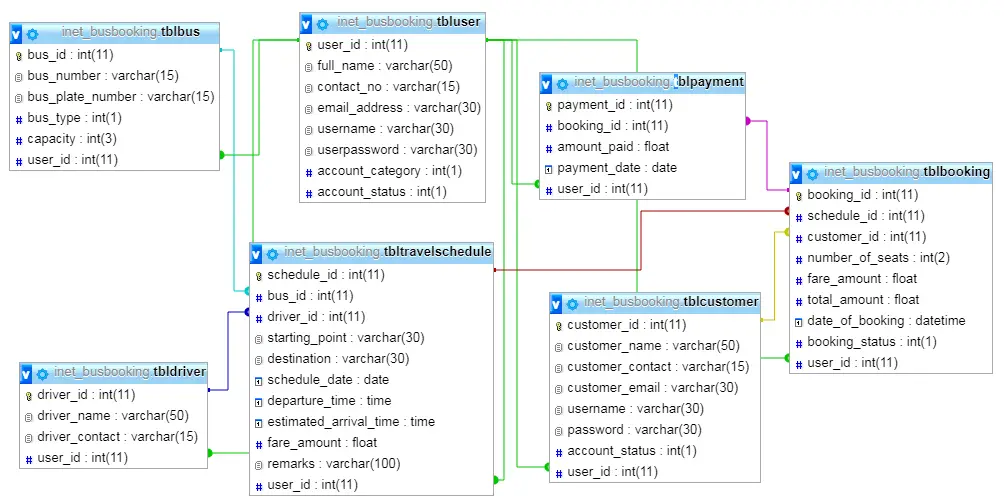 Foreign Literature "Online Booking"
According to Buell, Campbell, &Frei, (2010) "Online Booking" It is a mobile application that allows tourist industry to book a travel on line and also avail of the different travel services such;" bus travel, car rental, hotel and airplane ticket booking." likewise " global one- line purchases. That provide to its user needs. Moreover, It is (SST) self- service technology instead of the traditional way. Using this kind of services, the user will only use their mobile devices than transacting their travel in person that will reduce anxiety (www.eajournals.org).
"Online Bus Ticket Reservation System"
As cited in "Online Bus Ticket Reservation System" website in www.iiste.org (2010), A web portal internet based that give users the "price list" in terms of ticket reservation. It can generate reports to monitor ticket booking, and also tickets sales. Likewise the customer may search for their desired ticket transaction process and may also email comments as to the manner or system of ticketing to the bus operators website in www.iiste.org (2010).
"E-Ticket Reservation System"
As cited in "E-ticket Reservation System" website in www.iiste.org (2014), is an electronic ticketing technology that is reliable for the end users for it provides them a transport operator that is no longer paper based but an electronic system. The main feature for this was the electronic storage of tickets sold and the uniform, accurate and centralized bus fare collection prizes(www.iiste.org).
Related Studies
"Mobile – Based Bus Ticketing System In Iraq"
According to Wang, Harris, and Patterson (2012), "Mobile
Based Bus Ticketing System in Iraq" is awireless Application Protocol(WAP) that allow end users to store mobile tickets into digital tickets on their phone. It is accessible in any mobile services that allow validation of tickets via its validation system. Meanwhile, this system can be a best solution in cases of stolen and lost tickets where the backup copy of the user for their reserved tickets was sent to their email accounts(www.eajournals.org).
"Online Bus Reservation System"
As cited "Online Bus Ticket Reservation System" website www.iiste.org (2010), it is a web based application that provides the needs of the commuters in terms of booking and reservation ticket through online by using their android phone or PC that arranges their trip depends on their desired destination with the internet connection. Also the commuters have time instead of going to the place and fall online to get a ticket of that particular travel (www.iiste.org).
"Intelligent Agent Based Flight Search and Booking System"
As cited "Intelligent Agent Based Flight Search and Booking System" (2012), www.ijacsa.thesai.orgThe system provides booking and issuing tickets automatically. By so doing, passenger's threat against snatchers or theft will be safeguarded. The system was connected to a biometrics, where the data is captured and verified. In addition, the function of biometrics is; the database value is being compared with the data coming from the biometrics that is encoded from the end users that was entered from the scanner. "Scanned data will either be approved or denied". This is for the purpose of confidentiality for the consumers safety(www.ijacsa.thesai.org).
Prior Arts
According to Setia, Jiwana and Sakti Web based booking and reservation system is a web based online that allow the users to booked ticket via online using their mobile phoneor PC with the internet connection. Also the system can provide multiple seats in one user with its different reference number and the passenger can access quickly to the system and easy to use (rep.pens.ac.id).
Synthesis
The researchers discovered that the majority of ticket booking and reservation is done through a mobile device or a computer, with a mobile notification to make it convenient for the user to reserve a ticket.
Utilizing their mobile phone in a hassle-free manner, additionally, commuters can select from a variety of accessible trip schedules based on their final destination and travel time. PayPal and credit cards were utilized to pay for their fares and reserve tickets for the travelers in order to make it easier for them to complete their individual travel transactions and book their travel/flights. The web-based booking and reservation system differs from the present system in that it allows a single user to book several tickets at the same time, and it also notifies the user when a ticket has been booked when the user logs into his or her account on the system. Furthermore, they will be informed of the current status of their reservation tickets, whether it is confirmed or pending, depending on the method of payment they have selected.
Credits to all of the authors of the research projects presented in this article.
You may visit our Facebook page for more information, inquiries, and comments. Please subscribe also to our YouTube Channel to receive  free capstone projects resources and computer programming tutorials.
Hire our team to do the project.
Related Topics and Articles:
Online Booking System using PHP
IPO Model Conceptual Framework of Multi-branch Travel Agency and Booking System PHP and Bootstrap Script
Services Booking and Appointment System Free Source code in Bootstrap
Multi-branch Travel Agency and Booking System PHP and Bootstrap Script
Tailor Booking Management System Free Download Template
Taxi Mobile an Android Based Taxi Booking Application
Abstract of Bus Booking System