Abstract of News Portal Application
The capstone project entitled "News Portal Application" is an online platform designed and developed in PHP, MySQL and Bootstrap. It was aimed as an alternative in the current process of news publication. Researchers used the Rapid Application Development as the software development life cycle, with this model, the researchers was able to release a prototype based on the requirements of the end-user. The news portal application was evaluated by IT experts and provided their opinions and suggestions on how to improve the prototype. The output was then presented to the clients or end-users for testing purposes. In general the application was rated very good by both the IT experts and the end-users for it will improve the business process and method of news publication. The researchers therefore recommends the implementation of the said project for it will not only bring satisfaction and convenient to the management but for their clients and readers as well.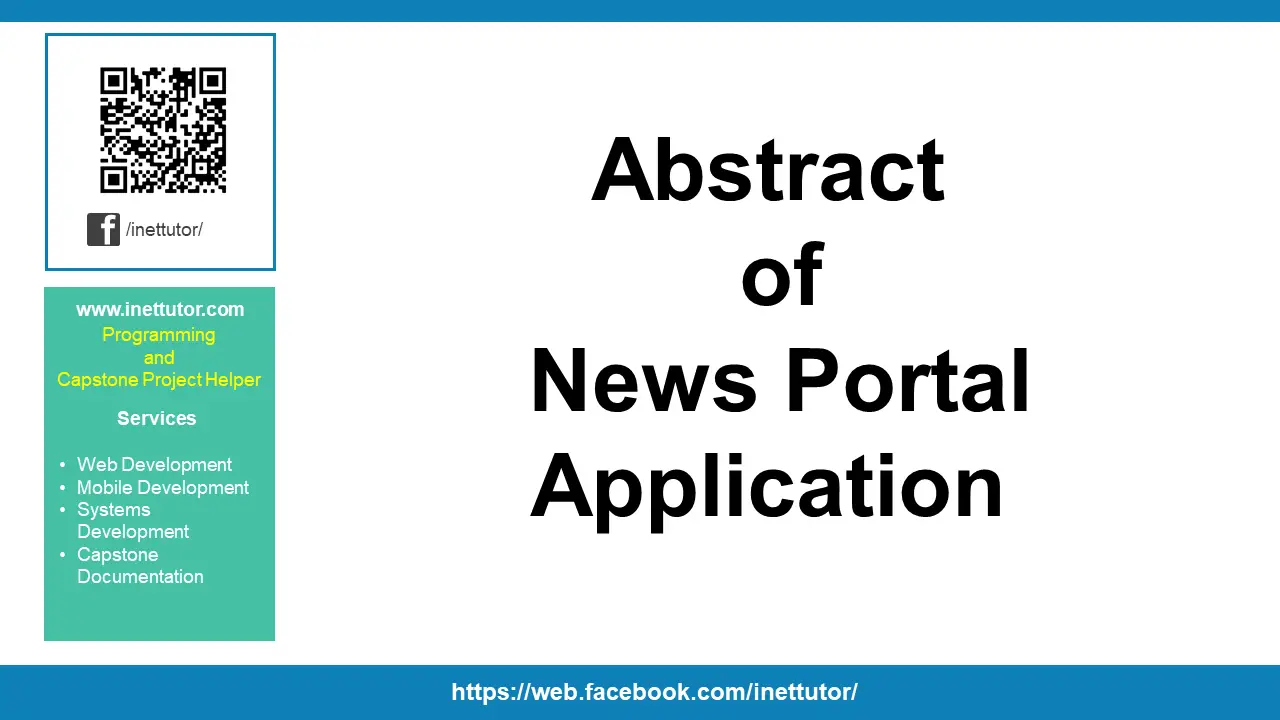 Keywords: News Portal Application, News Management, News Portal Capstone Project
You may visit our facebook page for more information, inquiries and comments.
Hire our team to do the project.