Abstract of Transcript Processing System
The capstone project entitled "Transcript Processing System" is a web and mobile based platform wherein the students can request their TOR or the transcript of records through the application. The current process of requesting the TOR is through the registrar office where students need to go to the said office personally. With this research innovation, the processing will be done online via the platform. Students can use their computers, laptops and mobile devices with internet connection to process and request their transcript of records. Furthermore, the office-in-charge in the releasing of the official document can contact and communicate the student via the said application. The online platform was tested by the end-users in a live server to test all the functionality of the system and also to test the system on different platforms (desktop, laptop and mobile devices) and different browsers as well. The implementation of the transcript processing system was highly accepted by the end-users for it will bring convenience to both the students and management. Researchers concluded that the system is very capable to handle the transactions in TOR processing and recommends for implementation as well as maintaining the project by adding features that could enhance the functionalities of the system.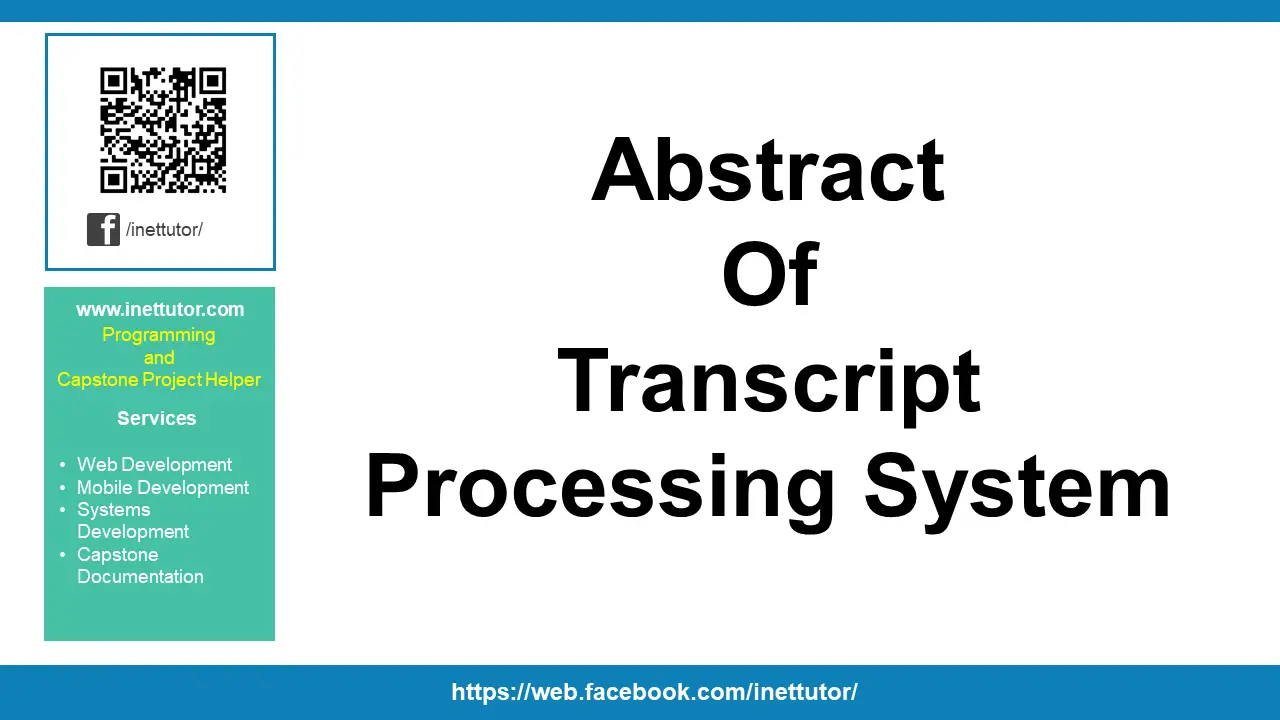 Keywords: Online Transcript Processing System, Transcript Processing System, Transcript Processing System in PHP
You may visit our facebook page for more information, inquiries and comments.
Hire our team to do the project.