Abstract of Online Alumni Information System
Abstract
Online Alumni Information System is a social networking system for academic institution which involves developing an online database system that enables the alumni office to communicate with their graduates. The Online Alumni Information System keeps track the records of the school by creating a database for filing, and providing information to alumni about their school.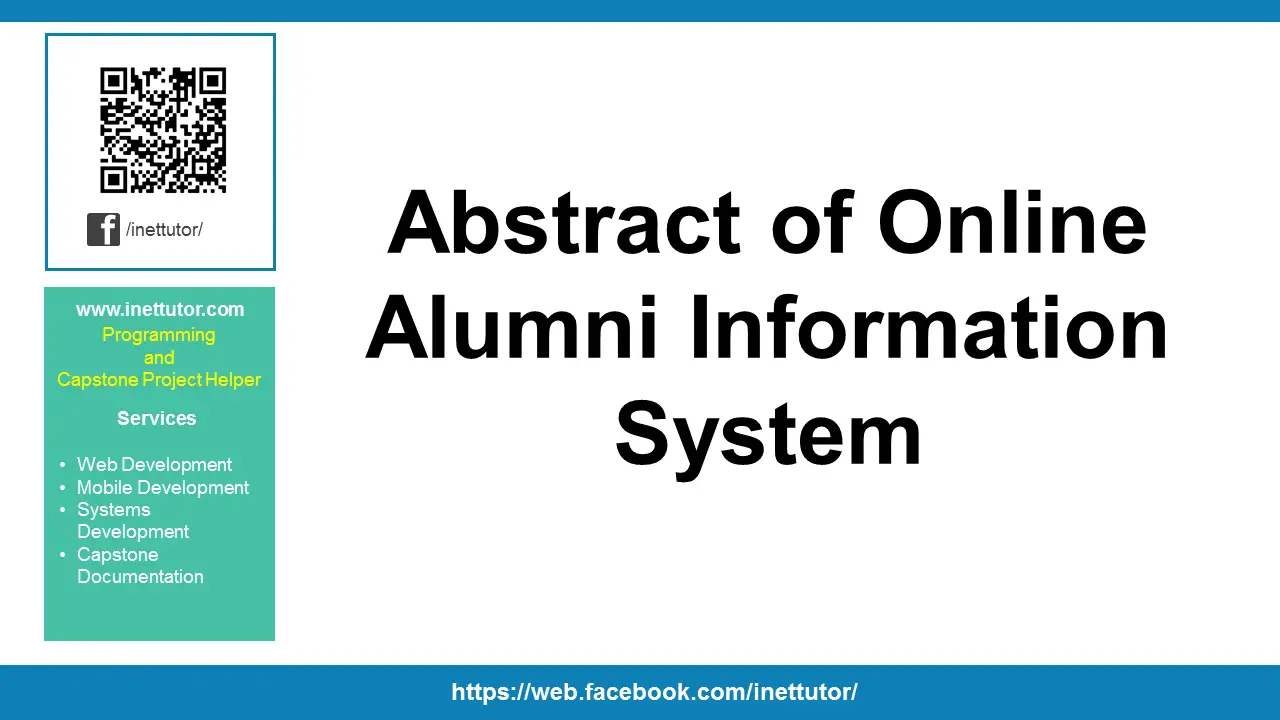 Investigation was conducted using Modified Waterfall Approach. It shows that almost of the respondents had a favorable response of implementing the system. The system undergone a series of evaluation to check as to whether it adheres to software quality standards using the criteria set forth by McCalls while in determining the system acceptability user acceptance testing was conducted which was based on variables under studied and the end user requirements.
Based on the investigation done, the finding showed that 95 of the 190 respondents answered "Yes" about the usage and importance of the social network system for the alumni. They need a system that will hold all the data of alumni that can be retrieved easily when needed. And system that accommodates and gives information such as accurate and relevant records of alumni. It also provides a forum for comments purposes.  Therefore they recommended the implementation of Online Alumni Information System that will enable them to communicate with each other as well as to the school. And will provide security against malign issues.
Researchers recommended that the administrator must incorporate the Online Alumni Information System to the school website not only to lessen the payment of the school but to improve the quality of communication between alumni and the school and to file the records efficiently. People who will be administering the system must have the skills and qualifications needed to be an administrator. Training to the possible users such as administrator and alumni officers is needed.
Keyword: Alumni System, Online Alumni Information System, Alumni Information System
You may visit our facebook page for more information, inquiries and comments.
Hire our team to do the project.