Abstract of Smart Card Based Attendance System
The capstone project entitled "Attendance System using Smart card" was designed and developed in Visual Basic.Net and MySQL, the study aimed to improve the monitoring of employees through the use of a computer based system and smart card to record their attendance.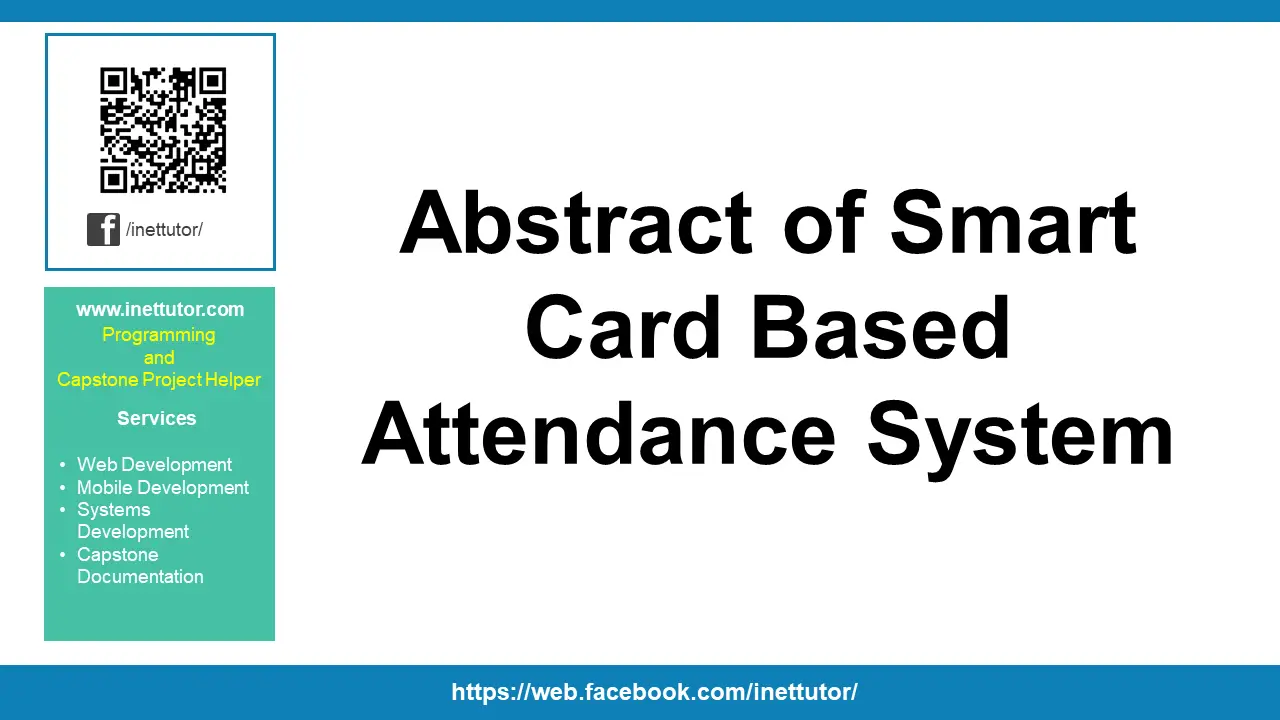 The researchers and the organization decided to use the smart card as their identification card at the same time it will also be used for the attendance system, by doing these, it will be beneficial to both employees and management since the ID card itself will serve as their attendance key.
Rapid Application Development or RAD was used as the software development life cycle model for the said capstone project; a prototype was created in the early stage of the project to be able to present it to the organization. . The capstone project was being presented as a solution and a way to improve their attendance record.
The said system was evaluated by the IT experts, tested by the organization and team revised the necessary parts of the program based on their suggestions. After the revisions were made, it was presented again and ready for implementation. With these, the researchers recommend that there must be a maintenance of the system so that it will be future proof and can be modified based on the future requirements of the organization.
Keywords: Attendance System, Smart Card Attendance System, Attendance System using Smart card
You may visit our facebook page for more information, inquiries and comments.
Hire our team to do the project.
Comments
comments