Abstract of Recruitment Management System
The capstone project entitled "Recruitment Management System" is an online database system that allows the organization to manage and automate the recruitment, staffing and hiring operations.
Recruitment management system was designed and developed in PHP, MySQL and Bootstrap. It aimed to replace the manual process of recruitment and convert it into a more organize manner using the developed system. Core feature includes the job posting, applicant profiling and tracking, interview management and many more.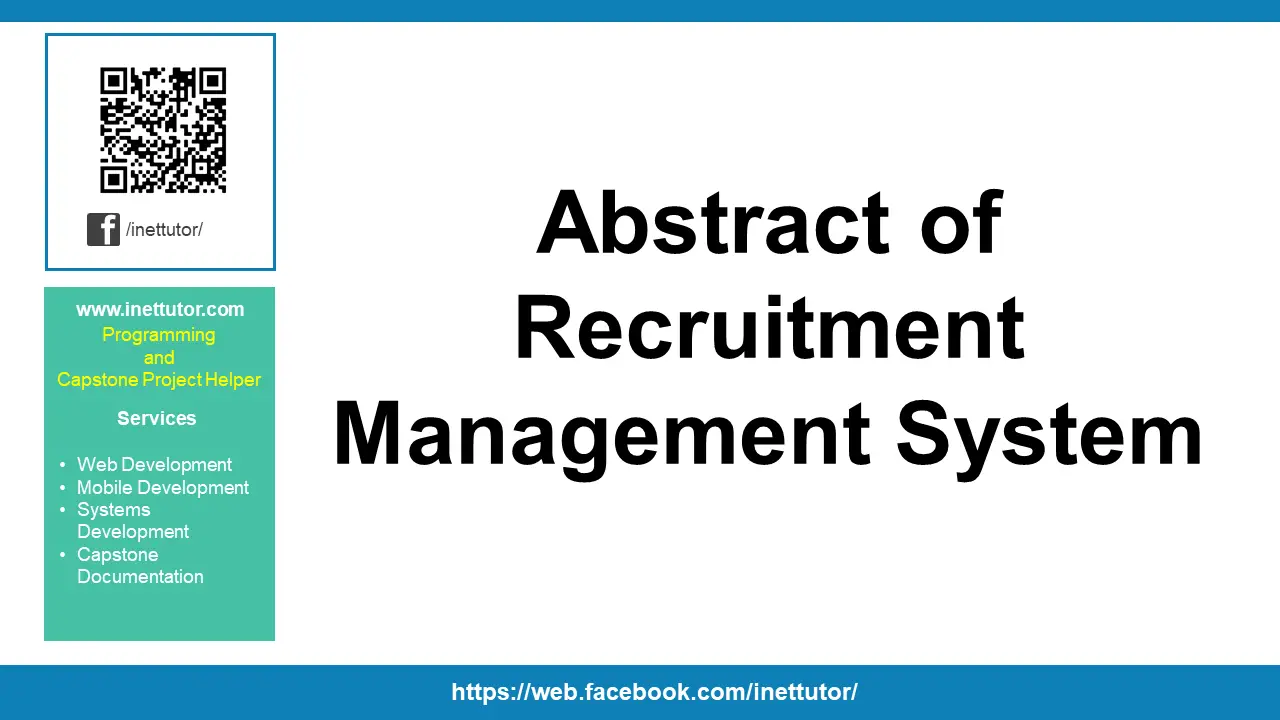 Rapid Application Development was the software development life cycle model used in the said project; this model is intended to develop a working prototype in the early stage of the study. The system was checked and critic by IT experts based on standardized questionnaire. It was also presented to the target clientele for checking and for verifications if all the user requirements were implemented in the study.
Researchers compiled all the suggestions and recommendations and revised the program based on that. A second round of testing was done to both the IT experts and end-users before it was tested. The results of the testing shows that the system is ready and good enough for the production stage of the project where it will be uploaded into the live server.
In order to make the system sustainable in a foreseeable future, the researchers recommends to create a technical team to manage the updates and upgrades of the project.
Keywords: Recruitment Management System, Recruitment System
You may visit our facebook page for more information, inquiries and comments.
Hire our team to do the project.