Abstract of MemoDroid a Web and Mobile Memo Notification App
The capstone project entitled "MemoDroid a Web and Mobile Memo Notification App" is an application that can be deployed in local area network or can also be published online in a live server. The main purpose of this capstone project is to automate the process of information dissemination with regards to the memorandum issued by the organization. In addition, it is also intended to make a paperless information system. The process of the system will start with the office that issues the memorandum and they can select to which department the memo will be disseminated. Selected departments will receive a notification in a form of email and SMS. Once the memo was sent, the system will prompt the selected department to open, read and sign an electronic signature specifying that the memo or letter was received. Furthermore, the system will allow the user to set an alarm in order to remind the concerned departments about the memo or letter. The system was developed in PHP, MySQL and Bootstrap. The specified tools are used to develop responsive web application that can also be accessed in the mobile devices through the web browsers. For the local setup, it must be installed on the ICT office where the local server of the organization is installed. It can also be deployed online by renting a hosting server and domain name. The application was evaluated by the IT experts and tested by the several departments of the organization. Results showed that the system is very functional based on the specified requirements of the users. With the implementation of the project, the organization's process of information dissemination would be very effective and efficient. Based on the results and feedback of the organization, it is therefore recommended that the project would be implemented and should replace the manual process of memo dissemination.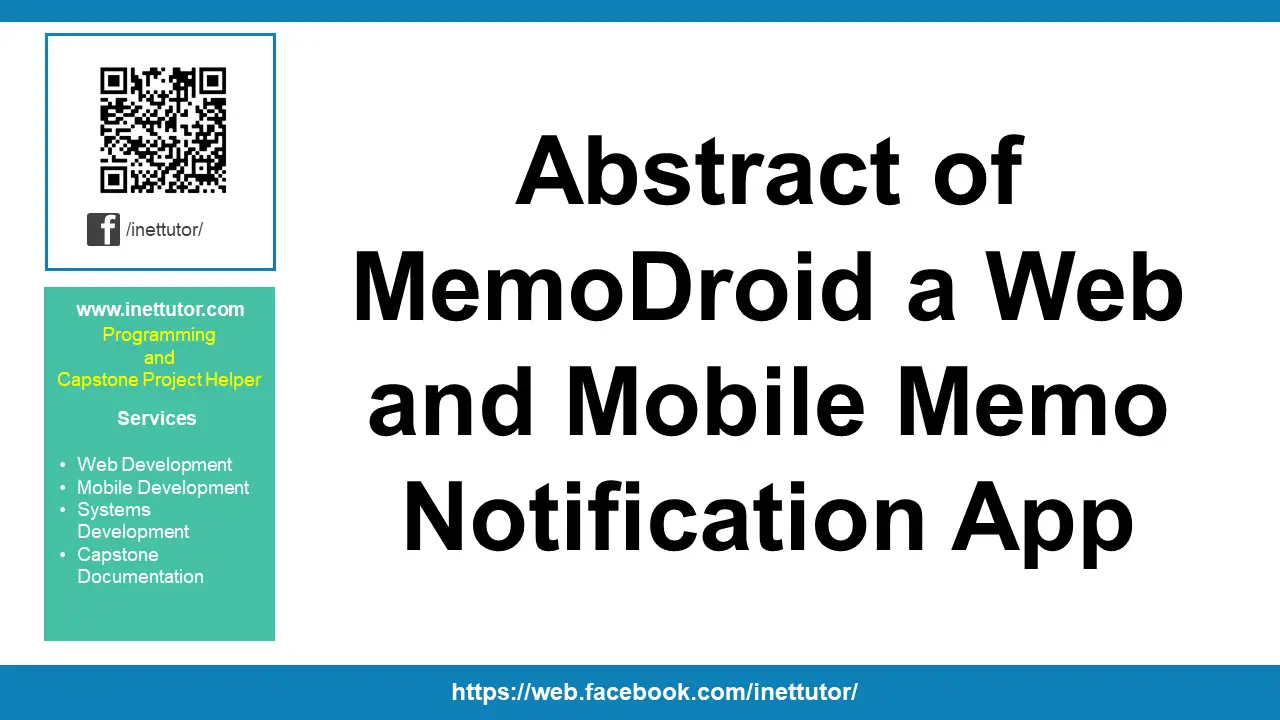 Keywords: Memo Notification Application, Online Memo Notification, Memo Notification Capstone Project
You may visit our facebook page for more information, inquiries and comments.
Hire our team to do the project.