Sign Language Mobile App Capstone Project
The capstone project entitled "Sign Language Mobile App" is an offline based application that will serve as a mobile handbook for those who wants to learn the sign language.
The project can also be designed to be a dynamic application by integrating it to a web server where data are stored. Mobile application is connected to the online server where they can download the updated resources.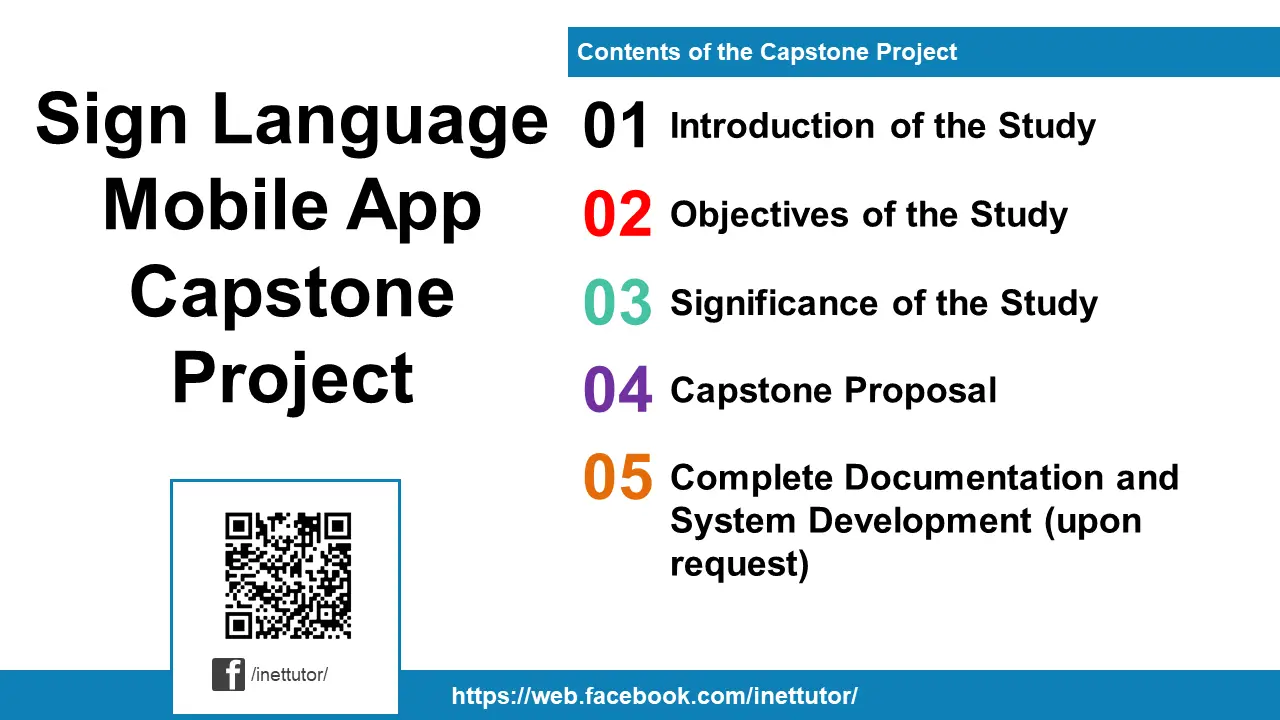 Introduction
At this time, technology already embraces solution for all existing problem of human through prevailing of modern technological response. People fuse technology to transform and build quick and easy solutions. The usefulness of technology helps people find answer to every question and problems that a human being could mind. One of its products is this Sign Language Mobile App, this technology based application, contributes a lot in the community especially in individual being.
As we all know that sign language is a form of communication, and is very rare and only few people use this kind of communication for it uses hand and other body signals. This communication is very hard to understand for others, to those who are not used in doing signals, which leads to miscommunication and misunderstandings. That's one of the reason for creating this system or application. Through this application, person with hearing and talking issues will uplift their emotional feelings for it helps people to understand them in their way of communications. The users could learn in this app different sign languages, included the dictionary, tutorial on how to properly do it. This app is the most convenient of learning sign languages because they would only click the application, then it will immediately displays the menus with choices to make. This application is much needed for it benefits a lot to those people with some hearing and talking issues.
Objectives
This app will serve as the learning tool on understanding and knowing sign languages.
This mobile app aimed to provide unique education for people to easily, handy and very convenient learning on different sign languages.
This app will serve as the hearing aid for those in need and for those in learning.
Significance of the Study
Deaf or Mute: They are most benefited in this app, for it could help them in their emotional aspects, it helps them boost their confident and have the chance to be considered in the community like a normal person because with this app, many possibility of people to learn and to adopt the sign language communication.
Signer or Interpreter. They maybe know how to speak in a sign language way, but it would way better if they will install an app like this, to save in a on the spot situation wherein they forgot a certain sign language, then they will just look at their phone and click the app to know the right and exact sign language.
Normal People. This app will benefit them as well for it makes them not ignorant with such signs and for them to be educated as well.
Researchers. The study is a research based that uses developmental approach, it is an opportunity for the researchers to apply their skills and knowledge not only in research but in mobile application development as well.
Future Researchers. The output of this research will serve as an input for the future researchers who wants to conduct a study related to this project. The next batch of researchers can upgrade the project by adding machine learning concepts and computer image processing.
You may visit our facebook page for more information, inquiries and comments.
Hire our team to do the project.