Abstract of Mobile Based Festival Information Application
The capstone project entitled "Mobile Based Festival Information Application" is an application that compiles the major festivals conducted in the country. The aim of this capstone project is to design and develop a mobile application that can be installed on both android and iOS mobile operating system. To be specific, the project is intended to develop an application that displays the information of festivals, when it will be held, major activities of the festival and many more. The application includes the general information of the festival, schedule of events or programme. In addition, the app has a notification module that notifies the user for the upcoming festival. The mobile application is connected to a web server where the updated information can be downloaded to the mobile app for offline viewing. Kotlin and SQLite were the development tools used for the development of the capstone project. The project was installed on both android and iOS to make sure that the projects runs on the specified platforms. Comments, suggestions and recommendations of the IT experts was also incorporated during the expert testing phase of the study. Furthermore, the application was tested by selected users for the user acceptance testing. The capstone project is still far from perfect and it will never be, for that the project will be uploaded to the playstore and appstore so that it could be downloaded by the general public. This is the only method to gather the comments and reviews of the users in order to make the application more efficient and reliable. The researcher recommends to further enhance and add some functionalities such as map, frequently asked questions and quiz feature to make the application more interactive.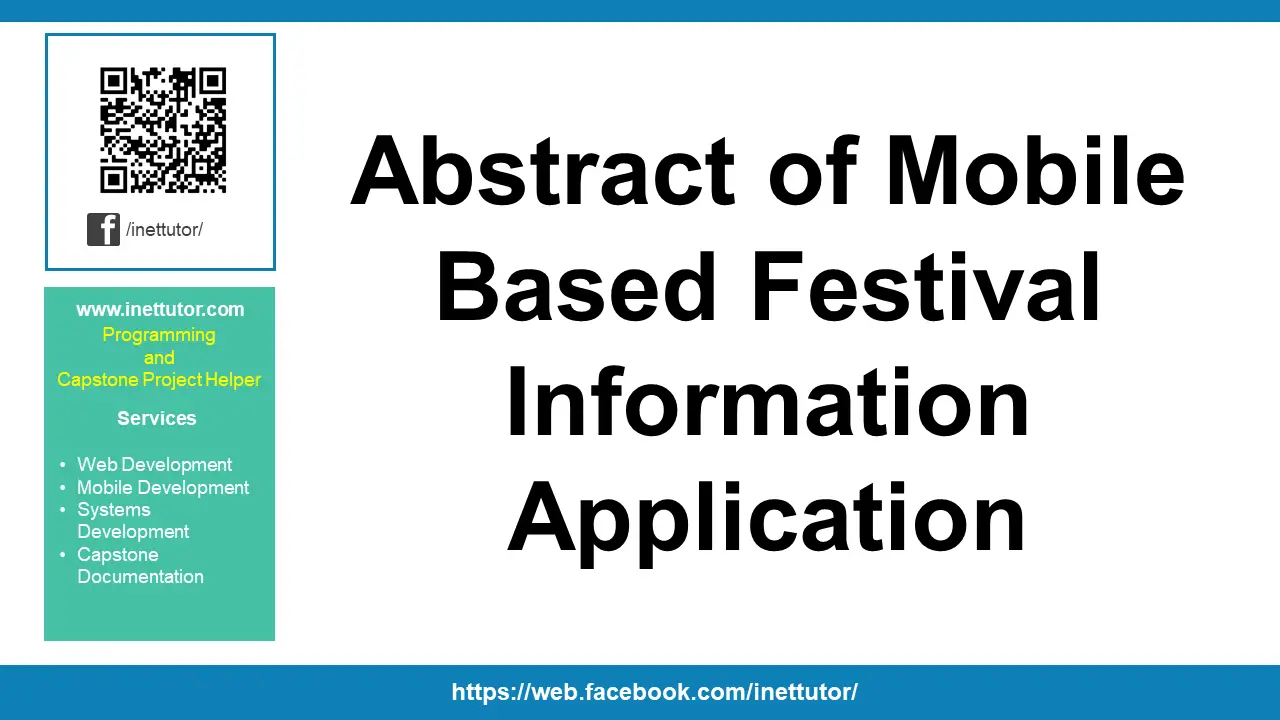 Keywords: Mobile Based Festival Application, Festival Information Application, Mobile Based Festival Application Capstone Project
You may visit our facebook page for more information, inquiries and comments.
Hire our team to do the project.