Abstract of Procurement Management System
The capstone project entitled "Procurement Management System" is a database driven information system that caters most of the transactions involved in the procurement process. The process of procurement starts in every department or section of the organization by identifying their supplies and equipment needed for the whole year. The BAC office or bids and awards office will then process the purchase request. After the approval of the request, a purchase order will be printed out. Next is for the finance office to prepare the voucher, obligation and inspection report. The list of features included may be subject for revisions to meet the specific target of an organization. Rapid Application Development was used as the software development life cycle model. With this model, the researchers were able to create a prototype and it was presented to the end-users. Some call this model as the code and fix model, since a prototype is not perfect and final. IT experts evaluated the project and provided their insights on how to improve the process of the system, whereas the end-users rated the system based on a given set of criteria. Results showed that the system has the potential to replace the long and manual method of procurement system.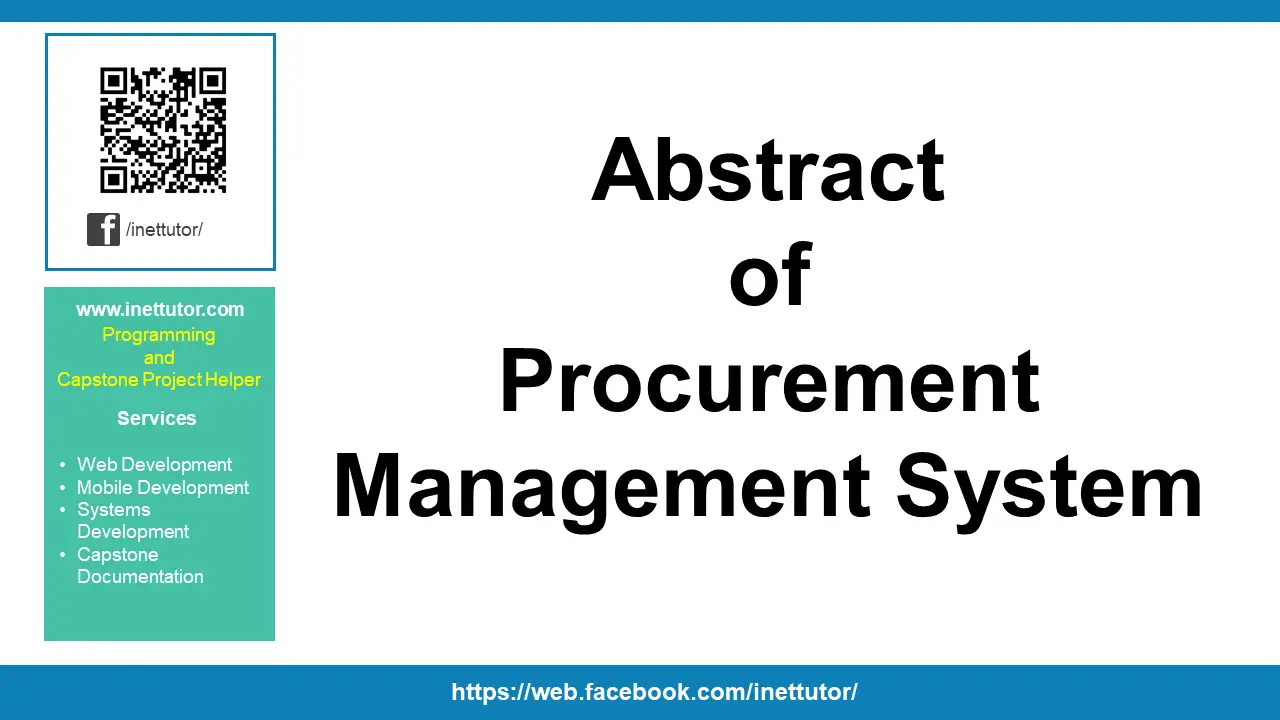 Keywords: Procurement Management System, Procurement System
You may visit our facebook page for more information, inquiries and comments.
Hire our team to do the project.