Abstract of Voting System
The capstone project entitled "Voting System" aimed to design, develop, and implement an information system that manages the processes of student council voting system. The current process uses pen and paper method which makes it error prone and time consuming. Through the development of a database driven voting system, it makes the process fast, accurate and secure. Researchers used the modified waterfall model, it is a step by step model that starts from problem identification and ends at the implementation of the project. A self-made questionnaire was used as the instrument for the evaluation and assessment of the system. Based on the findings and results of the study, the researchers highly recommend the use and implementation of the computer based voting system for it is easier, efficient and effective compare to the manual process of voting.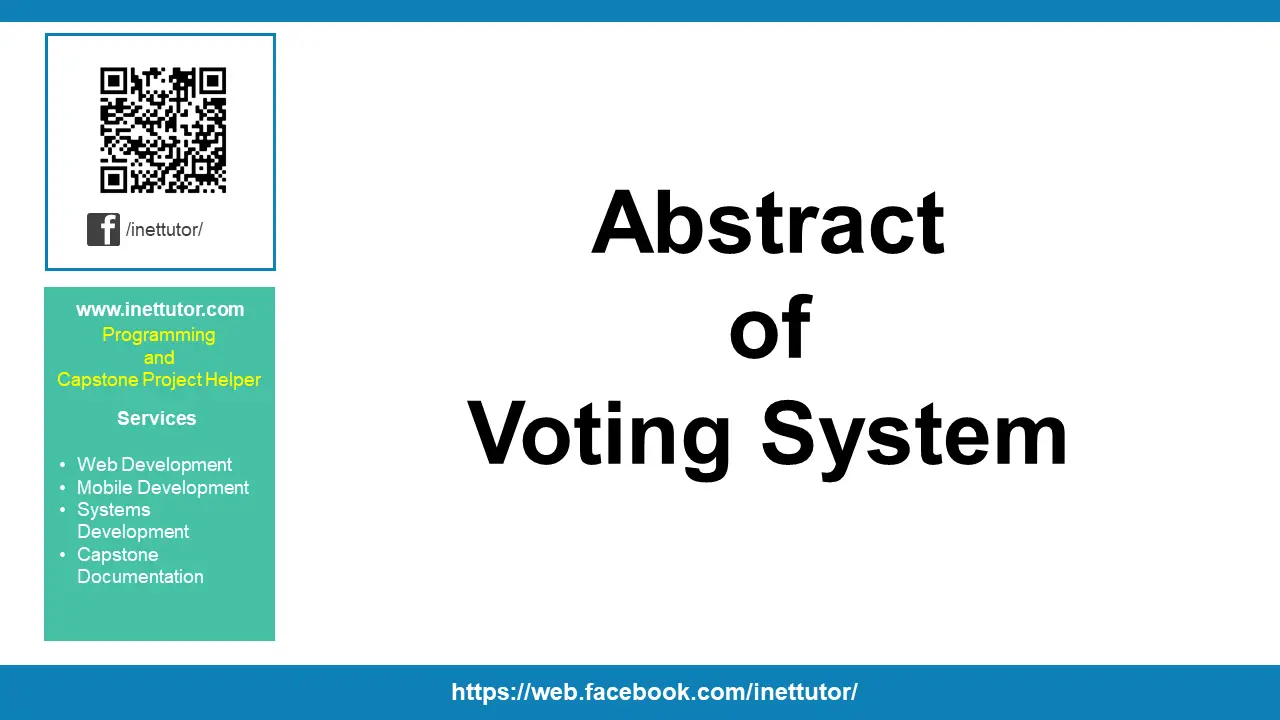 Keywords: Voting System, Automated Voting System, Computer Based Voting System
You may visit our facebook page for more information, inquiries and comments.
Hire our team to do the project.