Abstract of Blood Bank Information System
The capstone project "Blood Bank Information System" is an online platform that enables the blood bank centers to properly record and monitor the inventory of blood at their organization.  It aimed to answer the problems such as the slow processing of request and inaccurate records. PHP, MySQL and Bootstrap are the developments tools by the researchers for it would be best tools in developing a browser based or online dynamic system. The said system can record and archive the information of the blood types, donors, blood request and can produce a real-time inventory of available blood in the center. The researchers used standardized questionnaire to evaluate the system based on the specifications presented in those questionnaires. McCall's Software Quality Model was used as a rating tool by the IT experts while Quality Model in Use was used and rated by the end-users to determine the level of acceptance. Results showed that the system is very capable of handling the records management and it is highly recommended for implementation.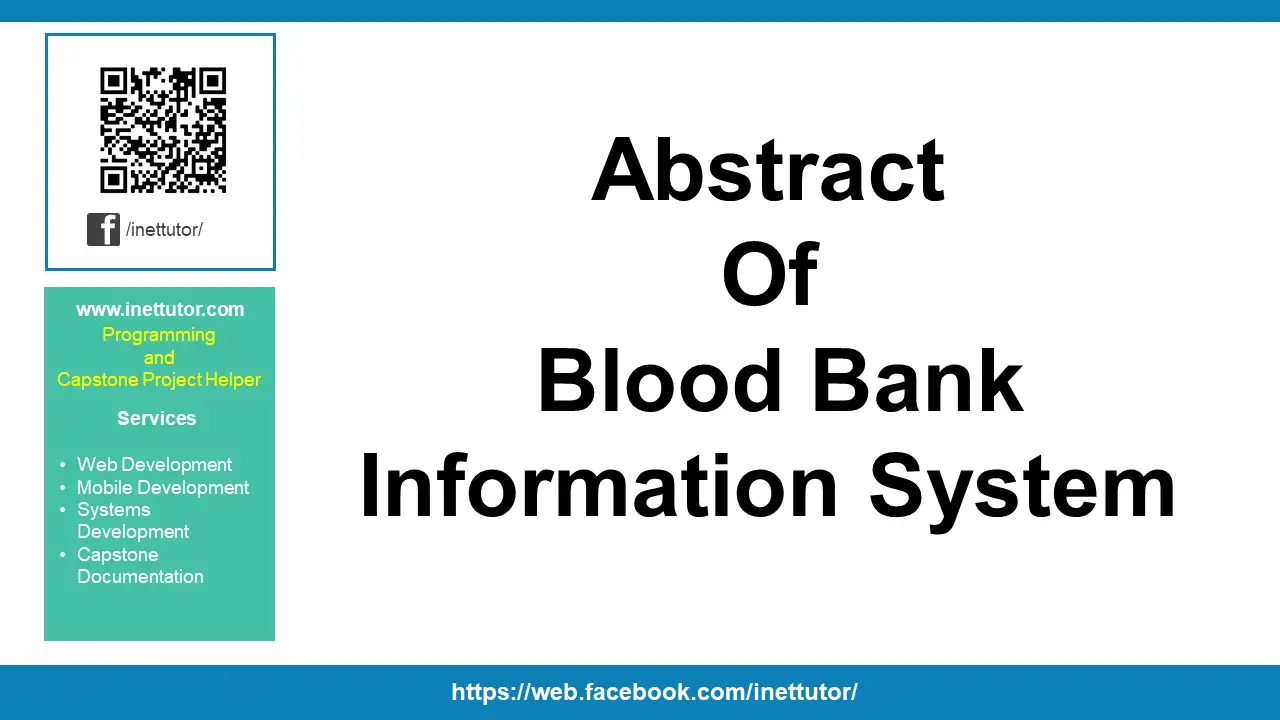 Keywords: Blood Bank Information System, Online Blood Bank System, Blood Bank System in PHP and MySQL
You may visit our facebook page for more information, inquiries and comments.
Hire our team to do the project.