Abstract of Vehicle Impound Management System
The capstone project entitled "Vehicle Impound Management System" is a platform intended to record, process and monitor impounded vehicles. It is a process management that can produce impound report, spot report up to the releasing of vehicle to the owner once all the requirements were met. Researchers conducted an interview and observe the flow of the current process in order to understand well the scope of the project and transform it into an automated system. Prototype Model was used as the software development life cycle, with this method, the researchers were able to produce a system. The system was then presented to the IT experts for evaluation and recommendations to further improve the features of the project. The revised system based on the recommendations of the experts was presented to the end-users for user acceptance. Results showed that the system is highly acceptable by the respondents and strongly recommends for the implementation of the project using parallel method.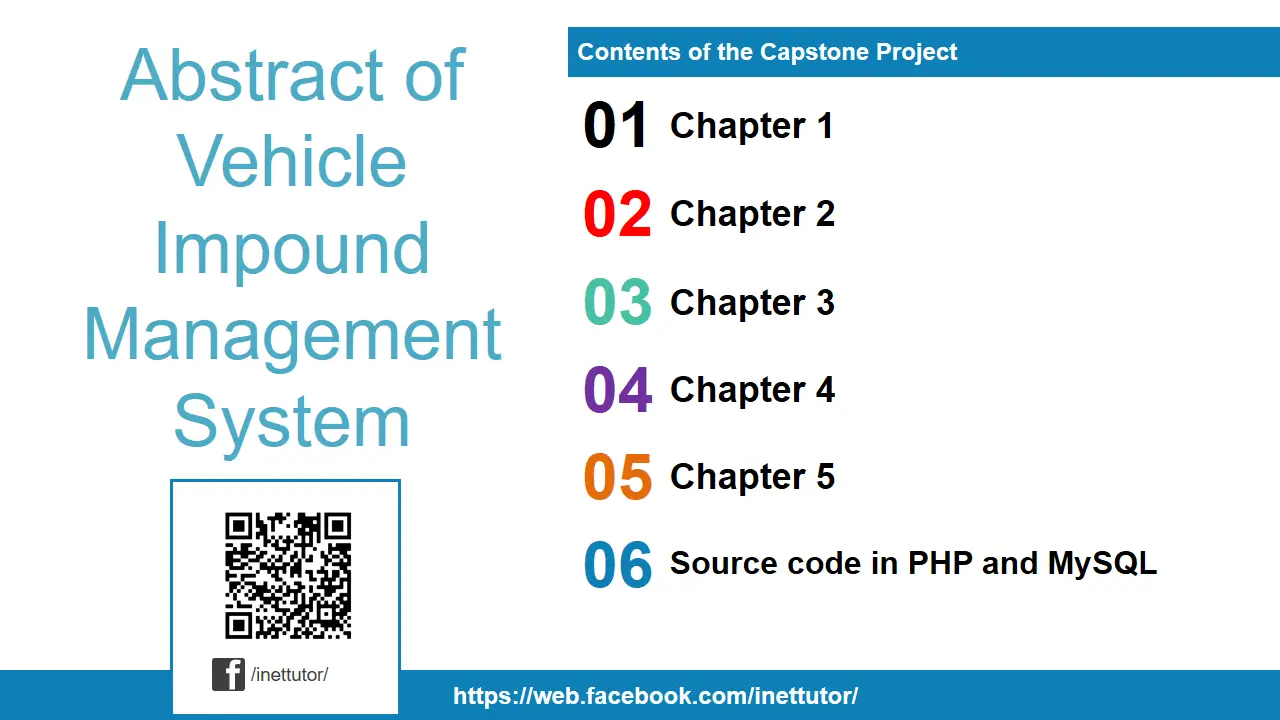 Keywords: Vehicle Impound Management, Vehicle Impound System, Vehicle Impound System Capstone Project
You may visit our facebook page for more information, inquiries and comments.
Hire our team to do the project.