Abstract of Crime Reporting and Archiving System
The capstone project entitled "Crime Reporting and Archiving System" is a web and mobile based application which will facilitate the queries and reports of crimes in the locality. The said project is available and accessible to the general public wherein they are allowed to report an incident or crime using their mobile devices that are connected to the internet. On the other end, the ICT department of the police station will verify first the validity of report before a response will be made. Crime records will be archived for future reporting purposes.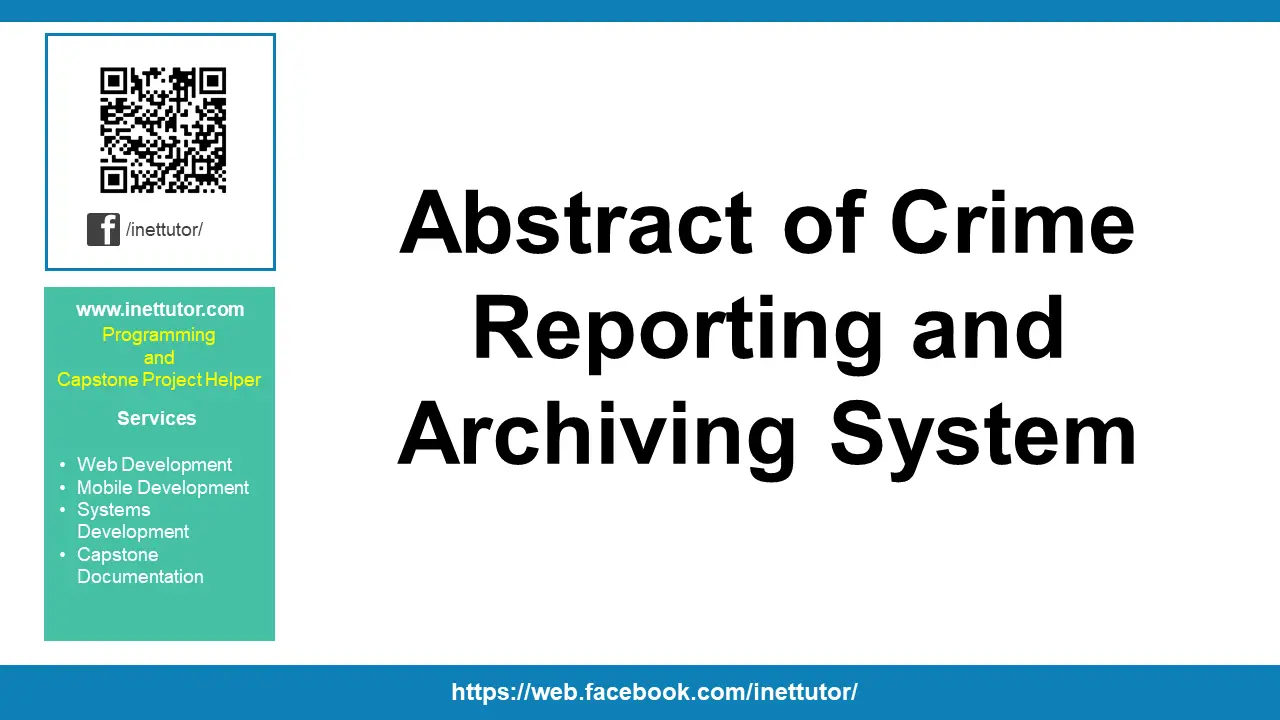 Crime Reporting and Archiving System was designed and developed in PHP, MySQL/MariaDB and Bootstrap. It will be implemented in the police station of every city, maintained by their ICT personnel.
Rapid Application Development was the software development life cycle model used in the said project. After all the steps were conducted, the researchers compiled the results of investigation and revised the necessary changes based on the recommendations of end-users and IT experts. Expectations and requirements of the end-users were met and therefore, the researchers recommend implementing and maintaining the project for the system provides a convenient and secure way of reporting crimes and incidents in the locality.
Keywords: Crime Reporting, Online Crime System, Crime Online Reporting System
You may visit our facebook page for more information, inquiries and comments.
Hire our team to do the project.
Comments
comments