Abstract of Property Management System
The capstone project entitled "Property Management System" is a platform designed to automate the recording and monitoring of properties in an organization. The projects aimed to simplify and speed up the transactions such as the report generation. Researchers used PHP, MySQL and Bootstrap to develop the system. The said technologies can create a dynamic web application that can be used in local setup and via the internet. Moreover the researchers used RAD or rapid application development as the software development life cycle, with this, the researchers had developed a prototype which was evaluated by the IT expert and tested by the end-users. Self-made questionnaire was used and the result of the evaluation was 4.23 which is interpreted as Very Good. Therefore, the system was highly appreciated by the end-users and was recommended to be implemented in their workplace for it will help them in their work.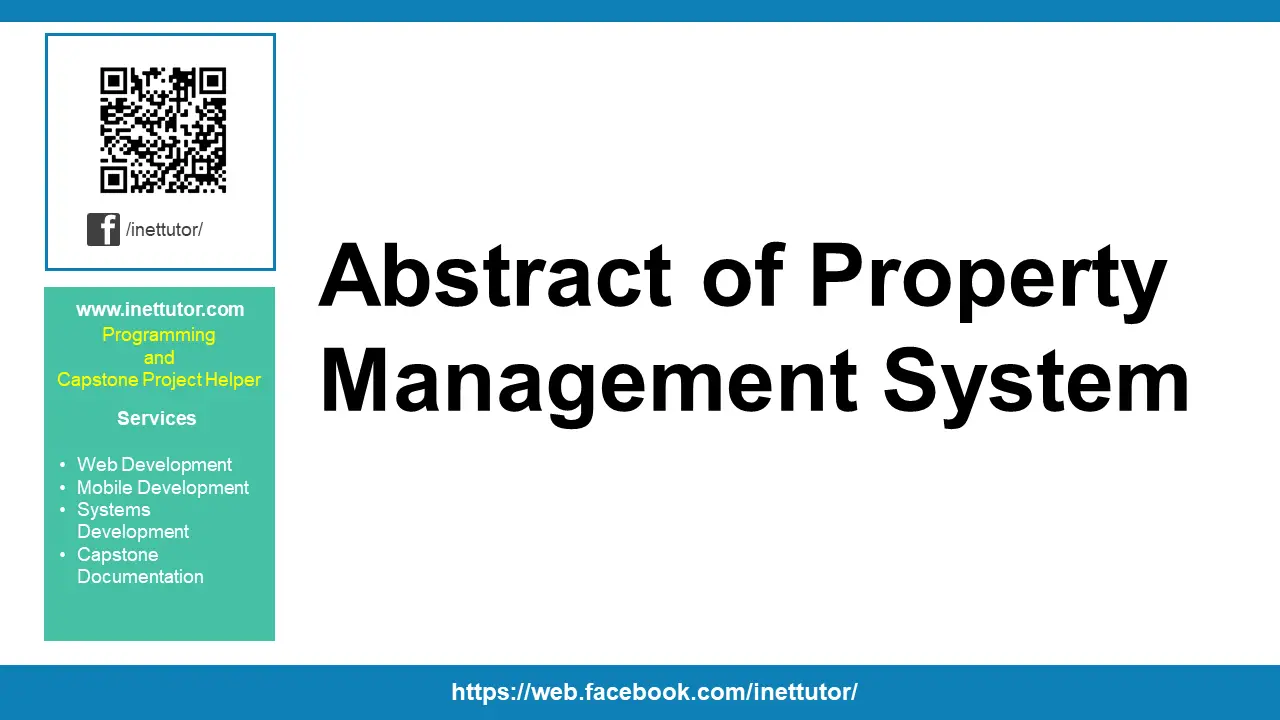 Keywords: Property Management System, Property Management System
You may visit our facebook page for more information, inquiries and comments.
Hire our team to do the project.