Abstract of Person with Disability (PWD) Information System
The capstone project "Person with Disability (PWD) Information System" is an online monitoring and records management system designed specifically to manage the profile of PWD per barangay in the entire city. Current method of profiling is done per barangay and it will be forwarded in the city office for consolidation of records, with this method, the respondents stated that it is somewhat time consuming and organization of records is problematic. With the problems stated by the respondents, the researchers developed a project that will most likely to address those concerns. Rapid Application Development was used as a model in the development of the system; a prototype application was delivered for checking in the early stage of the cycle. After all the recommendations and suggestions were considered and applied to the system, it was presented again to the IT experts and end-users for evaluation. Results showed that the system is very capable of handling the information and processes involved in the monitoring of PWD. It is therefore recommended that the city office and barangay will consider utilizing the Person with Disability (PWD) Information System.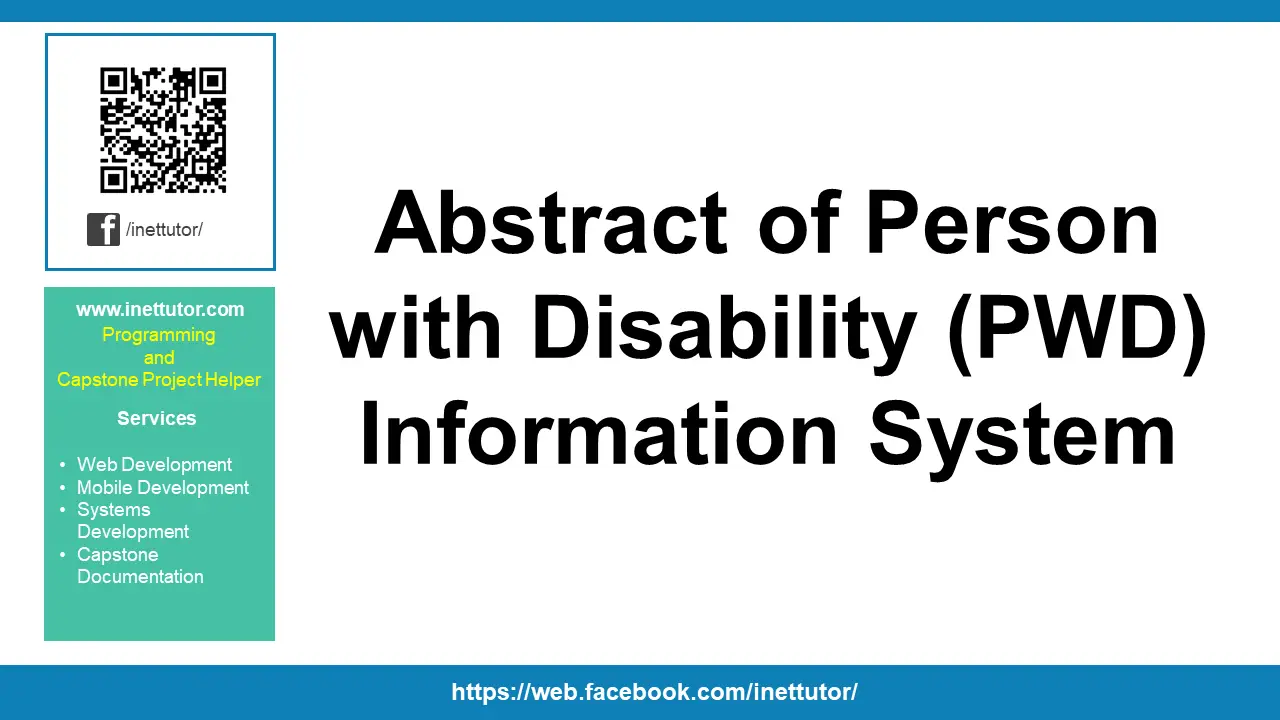 Keywords: Person with Disability Information System, PWD System, PWD Information System
You may visit our facebook page for more information, inquiries and comments.
Hire our team to do the project.