Abstract of Event Tabulation System in PHP and MySQL
The capstone project entitled "Event Tabulation System" is a dynamic web and mobile application intended for school events and activities. It is a dynamic application for it can cater any events or activities of the school without reprogramming the application. The researchers also developed a mobile application for Android and iOS devices. The said project aimed to replace the manual process of tabulation for any school events and activities and it was also aimed to determine the overall performance of the project through the self-made questionnaires. The questionnaires were validated by the English critic and IT experts before it was handed out to the respondents. Prior to the distribution of questionnaires to the respondents, the application was tested and evaluated by the IT experts for further improvement of the event tabulation system. Results of the evaluation by the respondents was highly accepted and thus recommended to replace the manual tabulation and implement the Event Tabulation System.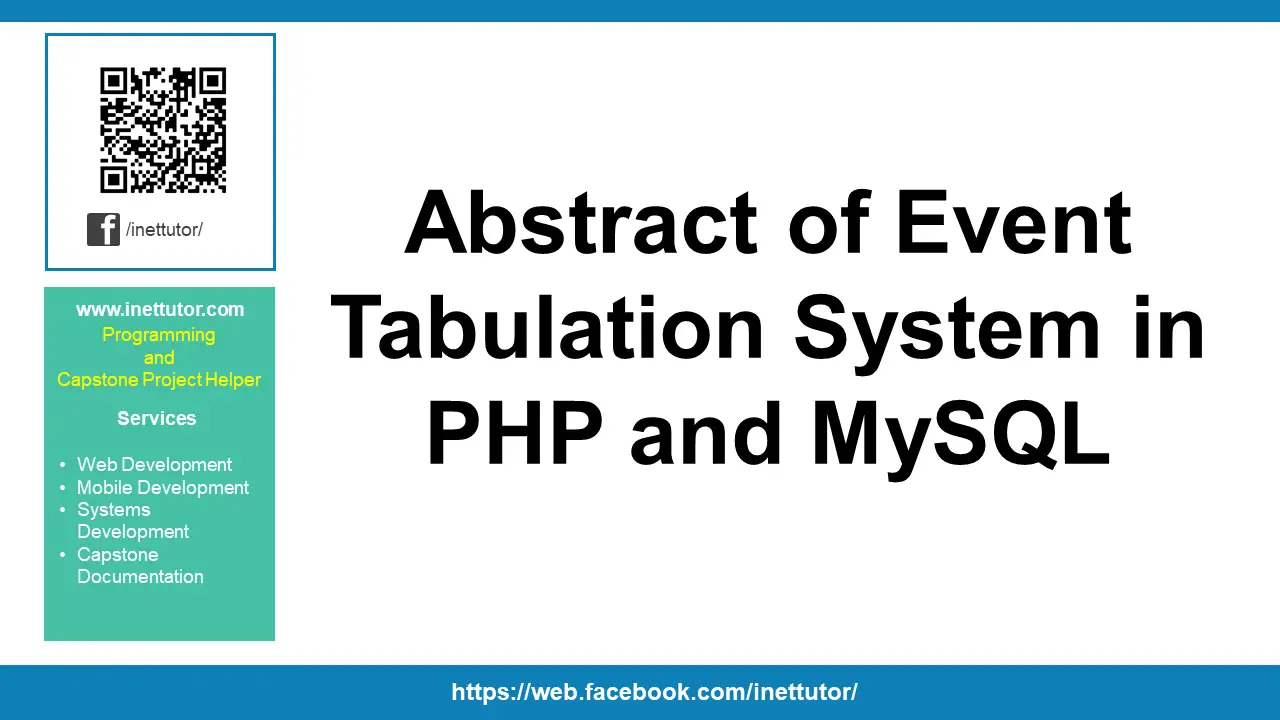 Keywords: Event Tabulation in PHP and MySQL, Web Based Event Tabulation, Dynamic Event Tabulation
You may visit our facebook page for more information, inquiries and comments.
Hire our team to do the project.