Abstract of Medical Record and Billing System
The capstone project entitled "Medical Record and Billing System" was developed in order to answer and solve the problems encountered in the existing manual process. Problems were identified by the management and was presented to the researchers, as a result, it was agreed upon by both parties to establish a system which is more organized than the current one. Software development life cycle was applied specifically the Rapid Application Development model. In the early stage of the study, the researchers were able to create a prototype in PHP, MySQL and Bootstrap, it were presented to the IT experts for constructive criticism. The core modules of the project include the profiling of patients together with their medical consultation history and other laboratory results and diagnosis. Billing was also integrated into the system since every transaction from consultation, check-up and laboratory request has a billing. Recommendations and suggestions by the experts were very important to further improve the features of the project. Important changes were made and the system was presented to the end-users for testing purposes. Results of the evaluation from the experts and end-users showed that the system has the potential to solve the existing problems of the management.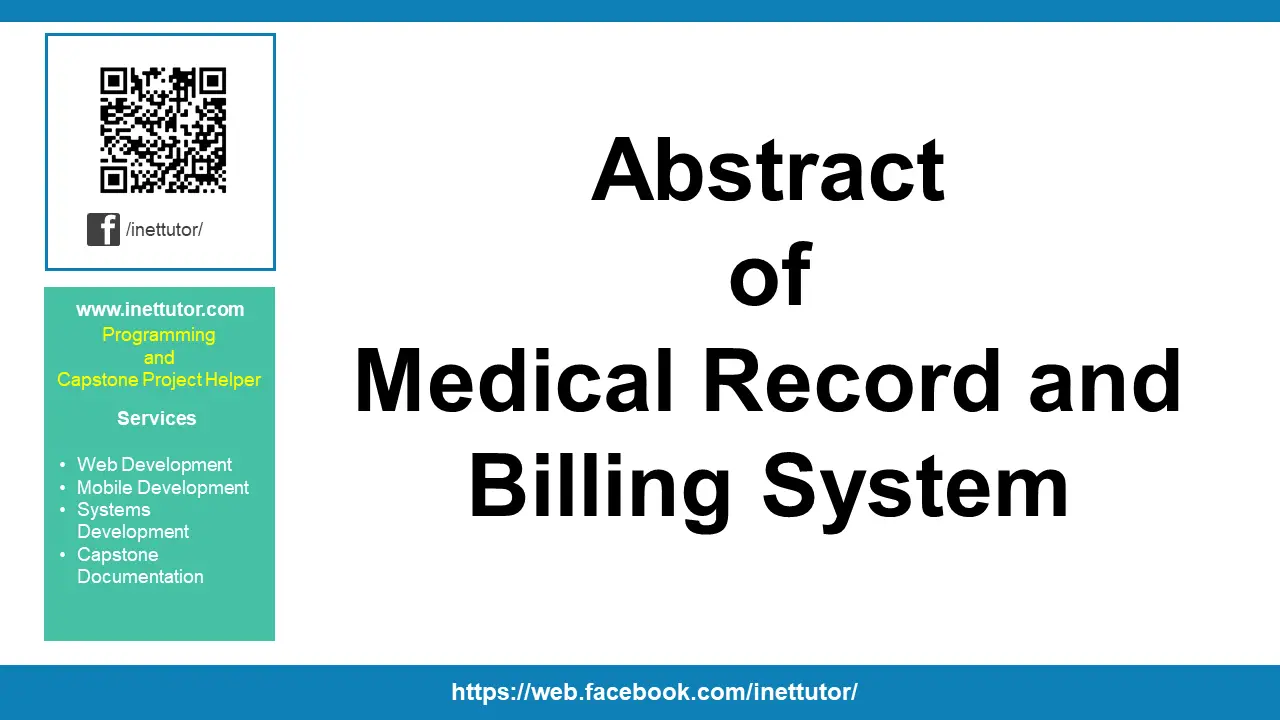 Keywords: Medical Record System, Medical Record and Billing System, Online Medical and Billing System in PHP
You may visit our facebook page for more information, inquiries and comments.
Hire our team to do the project.