Abstract of Hotel Booking System
The project entitled "Hotel Booking System" is a network based application designed and developed in Visual Basic and MySQL. The said system was intended to replace the manual process of transactions such as the booking of rooms, payment and billing. With the use of the database driven application, it will and can eliminate the problems encountered in the manual process, the problems and troubles includes the inaccurate records that causes to the delay of business transactions.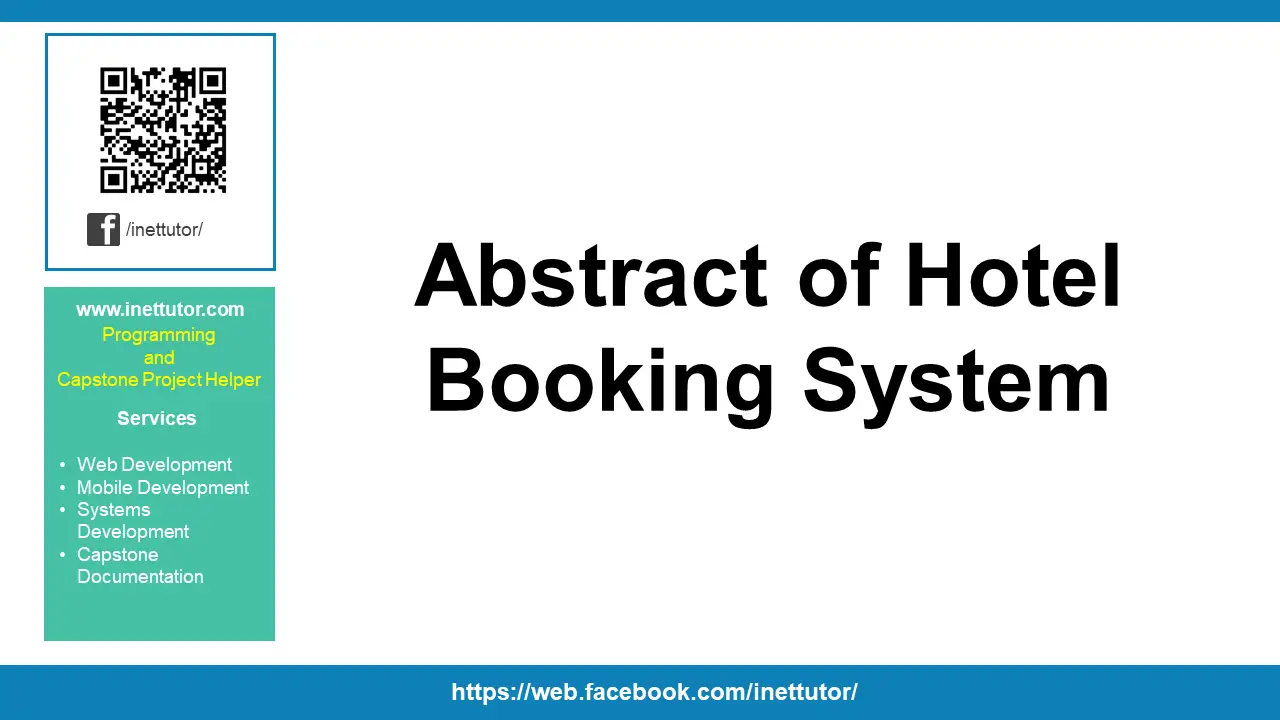 The researchers used the Iterative Waterfall Model as the software development life cycle for the said project. The said model is a step by step procedure until it reaches the final stage of the project, it includes the following steps; feasibility study, requirement specification, design stage, coding stage, system testing and maintenance phase.
After a thorough investigation, systems development and system testing, the researchers concluded that the implementation of the hotel booking system does not only provide answers and solutions to the existing problems, but it will also improve and enhance the business operations.
It is therefore recommended that the Hotel Booking System must be implemented and replace the manual process by using the parallel implementation until such time that the business can adopt to a fully functional database driven information system.
Keywords: Hotel Booking System, Booking System, Hotel System
You may visit our facebook page for more information, inquiries and comments.
Hire our team to do the project.