Abstract of Farm Management System
The capstone project entitled "Farm Management System" is a web and mobile based project intended to record, manage and monitor farm activities related to cow information management. The researchers used PHP, MySQL and Bootstrap for the web system and JQuery Mobile for the mobile version, the jQM was then converted into a mobile app through Phonegap Build. The said project is mainly intended to manage the records of cow, vaccine, feed monitoring and as well as the sales of meat and milk. The farm management system is a custom based application specific to the needs of the end-users. The system was also evaluated by the IT experts for further checking and for the improvement of the project. The evaluation tool used is a standardized questionnaire, and based on the result the system was rated Very Good which means that the project has met the requirements of the users and can be consider as quality software. Based on the result and feedback of the IT experts, the researchers recommend the implementation of the project and further study must be conducted for the improvement of the system.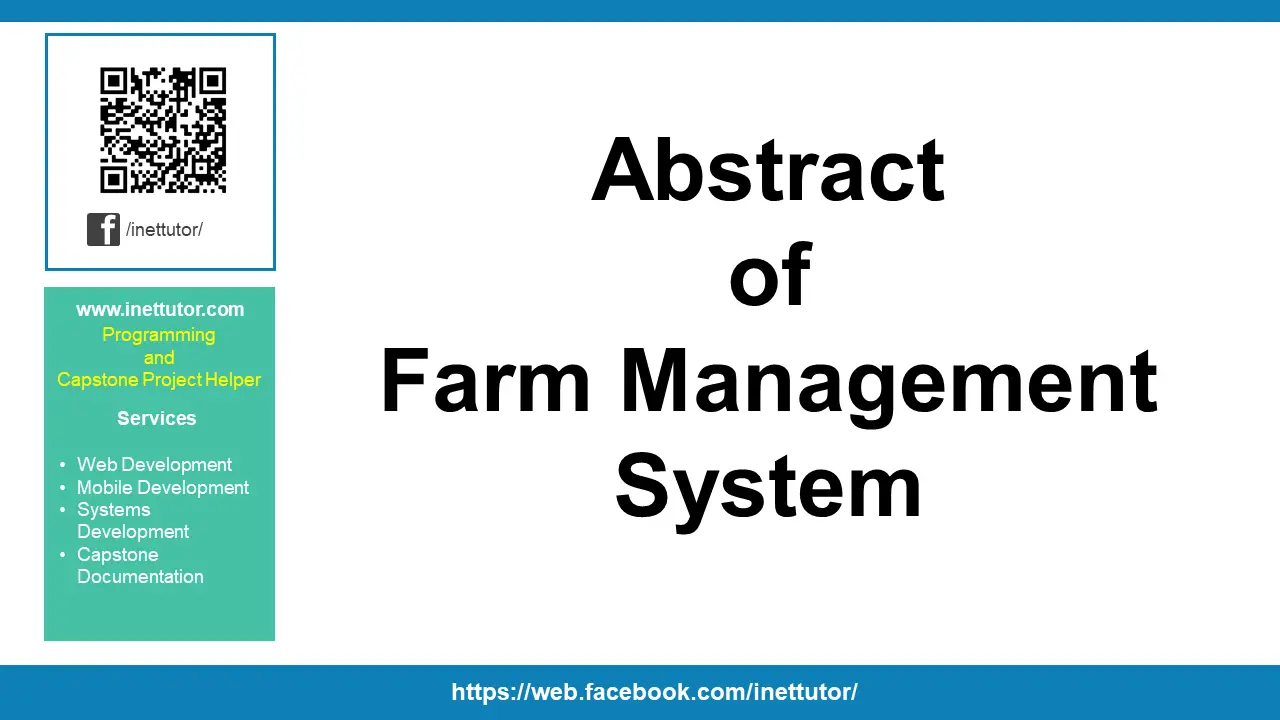 Keywords: Farm Management System, Farm Management System in PHP and MySQL, Mobile Based Farm Management System
You may visit our facebook page for more information, inquiries and comments.
Hire our team to do the project.