Student Academic Performance Tracking Related Literature
REVIEW OF RELATED LITERATURE
These related literature and studies are herein cited to give better understanding of the said study and to find out what have been done on the study.
Edmodo Learning Platform
Based in San Mateo, California (USA), Edmodo was founded in 2008 by Nicolas Borg and Jeff O'Hara. It is considered as a social networking site (very similar to Facebook) for teachers and students.
It provides a secure and easy environment where pupils can share their content, and access several activities, evaluations and notices. Users can send and receive messages, discuss on forums and share digital resources such as videos, audios or images. All evaluations and grades are easily stored and accessible anytime. It can be accessible online and by mobile devices (including Android and iPhones). The platform is available in 6 languages including English, German, Greek, French, Spanish and Portuguese. In the first quarter of 2013, there were over 18.8 million people registered in over 90 countries. 85 of the largest US school districts have already chosen it(http:www//edmodo.com)
According to Veletsianos and Navarrete of University of Texas at Austin, USA, the potential of social networking sites to contribute to educational endeavors is highlighted by researchers and practitioner's alike, empirical evidence on the use of such sites for formal online learning is scant. The literature suggests that SNSs hold promise for online education. Nevertheless, considerable gaps exist in the empirical literature, especially with regards to what the student experience is like in these environments. A contributing factor to these gaps is the scarcity of studies reporting on the use of social networks in formal education, with Arnold and Paulus (2010). (http://www.irrodl.org/index.php/irrodl/article/view/1078/2077)
The Social Learning and Collaboration Platform
The study of Borgatti, S. P., & Cross, R. (2003).A Relational View of Information Seeking and Learning in Social Networks. Management Science, 49(4), 432-445.A Social Learning and Collaboration Platform; the other is PACTS (Program and Course Tracking System), which we use to further manage more detailed course and program information. Social and professional networking. For example, someone in instructional design might benefit from learning about new technologies and their pedagogical implications, while someone in marketing might benefit from learning the latest in Web analytics technology, and a new hire in registration would need to learn the systems and applications necessary to register World Campus students. There is a need for rapid and efficient communication between people in the various roles and in different status levels within the organization (the organization does maintain a loose hierarchy of workers typical of academic institutions.(http://sites.psu.edu/natalieharp/writings/proposal-a-social-learning-and-collaboration-platform)
          According to Yonghong Wu, Jianchao Luo, Lei Luo School of Computer Science and Engineering, University of Electronic Science and Technology of China, Chengdu 610054 benbshmily@126.com, andyluomail@163.com, lluo@uestc.edu.cn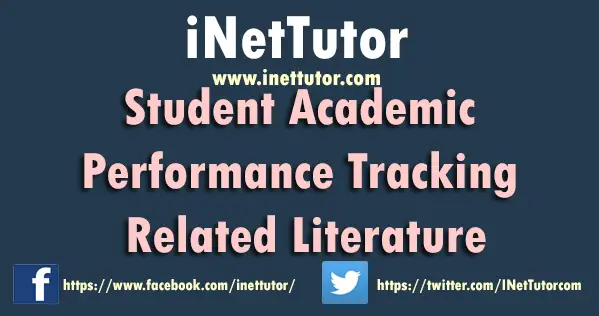 Android which Google released as an open-source mobile phone operating system is a Linux-based platform; it consists of the operating system, middleware, and user interface and application software. xFace is a cross-platform web application engine for mobile Internet. As a global leader in mobile web application engine, xFace [1] has the advantages of versatility, easy to master, universal. It significantly reduces the effort of development; while the services of testing which porting layer provides, will greatly reduce the developer's development costs. (http://www.studymode.com/essays/Android-International-Conference-On-Computer-And-1439090.html)
          According to Sotelo, 2005, Interactive Learning, is a pedagogical approach that incorporates social networking and urban computing into course design and deliver. Interactive Learning has evolved out of the hyper-growth in the use of digital technology and virtual communication, particularly by students. The use of interactive technology in learning for these students is as natural as using a pencil and paper were to past generations. "The Relevance of the Study that there is a need for integration of software such as interactive learning. This could be benefit   android application user namely the pre-schooler who does not have the confidence in learning through this type of android software that performs interactive functions in a single interface. If an integration would cater mostly to the need of computer users. This software is interactive android learning software that shoes the basic learning needed of a person or student which will greatly help the user in learning in school and at home. (http://www.studymode.com/essays/The-Review-Of-Related-Literature-And-54993702.html)
          The study of Lim Dr. Natasa Christodoulidou Assistant Professor of Marketing College of Business Administration and Public Policy California State University; there are various platforms provided by the social media networks such as Facebook, LinkedIn, YouTube and Twitter to the marketing of products and services for the hospitality industry. Social network offers media technologies that can facilitate online functionality and monitoring perspectives wherein the data gathered can be used to develop their services for customer satisfaction. The hospitality industry can market themselves in social media and networking. Hospitality industry can use social media to engage customers and clients in dialogue and recognize their needs.http://www.studymode.com/essays/Social-Media-Branding-958418.html)
The Parents Portal
According to Russel, 2009. The Parents Portal gives the parent an opportunity to view their student's schedules, performance, and statement of accounts. Parents also have access to review current contact information, which may be used to help the school maintain accurate contact data. Online Reporting is the innovative use of media and communication technologies such as emails, blogs, websites and text alerts in order to keep parents informed about their children's achievements, progress, behavior and attendance. It is important for teachers and schools to consult parents on how they would like to be kept informed on the progress of their child. Some parents prefer face – to – face contact, whereas others may favor the convenience of tools such as text alerts or online reporting to gain a quick insight of their child's progress. A website is one of the most effective communication tools that are easily accessible for most schools and parents. (http://www.studymode.com/essays/Parent-portal.html)
Virtual Learning Environment
Findings from several studies conducted particularly in the United Kingdom have affirmed the growing usage of virtual learning environments, especially in higher education institutions.  (See, for example, Browne, Jenkins & Walker, 2006; Kirkup & Kirkwood, 2005; Lingard, 2007, and Ramsey, 2003.  Britain and Liber (1999) reported that virtual learning environments "will have a considerable impact on the way that learning and teaching is conducted in universities."  Kirkup and Kirkwood (2005) reported "widespread investment in and adoption of VLEs at the institutional level by UK higher education institutions."  A survey conducted by Browne et al (2006) reported that 95% of higher education institutions in the UK used virtual learning environments.
A number of papers have been written on the effectiveness of virtual learning environments at the university level.  These benefits are, for example, accessibility, convenience, and flexibility (Colorado & Eberle, 2010; Khan, 1997; Killion, 2000; Osciak & Milheim, 2001; Relan & Gilliam, 1997)
Several studies have focused on the role of motivation in using a virtual learning environment effectively. (See for example, Moos & Azevedo, 2009; Coffin & McIntyre, 1999; Thompson & Lynch 2003)  Brosnan (1998) reported the negative effects of computer anxiety and frustration on student self efficacy.
Konrad (2003) concluded in a study that the ability of most University students was below the ability necessary to use a virtual learning environment effectively.  However, at the time of this writing, Edmodo had yet to be invented and Facebook was not the worldwide phenomenon it has now become.  Thus it is important to consider his findings in the light of current trends and belief in the idea that students are more naturally inclined to work with technology they are familiar with 21st Century Learning.
Using Virtual Learning Environments (VLEs) as a tool for managing and empowering autonomous learning is becoming standard around the world.
Virtual learning environment users are assigned either a teacher or student ID.  The teacher gets to see what actions the student takes, and the teacher has additional rights to create or modify content and track student performance.
There are a number of commercial virtual learning environment software packages available including: Blackboard, WebCT, Lotus Learning Space and COSE.   Unlike the above mentioned, the VLEs which are the focus of this research study (Edmodo and Moodle) are available at no cost.
MOODLE
  Moodle or Modular Object-Orientated Dynamic Learning Environment was created by Martin Dougiamas in 2001. The philosophy of Moodle supports a constructivist approach to education where students and teachers can contribute to the educational process.  Growing up in the outback of Australia, Dougiamas' education was largely sustained from distance learning.  In 2007, the rights of open source education was in serious jeopardy when Blackboard, a commercial virtual learning environment, tried to establish a patent in the field making all  virtual learning environments subject to payment.   Dougiamas, as the creator of one of the first open source virtual environments defended its right to exist and a United States court agreed, denying Blackboard and other commercial virtual learning environments from controlling the market.   At the time of the research, Moodle had claimed to have served over 63 million users.
 Moodle is a course management system used popularly around Southeast Asia. This study focuses on the effectiveness from a student perspective of these two VLEs currently being used to manage English as a foreign language (EFL) class at a university in Thailand.   Data were collected with a mixed-methods research paradigm.  Altogether, 172 students responded to a questionnaire intended to measure the quantitative data of their usage of these two applications. From this group, 22 students voluntarily participated in an interview or focus group dealing with their experience of the two VLEs. Overall, the findings affirmed that students prefered Edmodo to Moodle. The link between social network learning and 21st century skills has been proven (Greenhow, Robelia, & Hughes 2009) and offers great potential in resolving current educational problems.
At Windsor University (a pseudonym used to replace the actual name of the university), Moodle has been the main virtual learning environment used since 2004, and it appears to be growing in importance and stability as more teachers begin to feel comfortable with the program.   Prior to the study, Edmodo had never been used by any teachers in the faculty.   The researcher, like many of his students, struggled with the initial learning process of using Moodle when it was prescribed to him at the beginning of the 2nd semester in 2011.  Seeking to make a change in the way teachers at the faculty used virtual learning environments, the researcher began collecting data from the students in order to present to the English program the need to reconsider the direction of how virtual learning environments were being used at Windsor University.  Subsequently, he realized the Moodle phenomenon was immense at the University level, especially in Thailand, while Edmodo (at the time of data collection) was little known outside of the United States.  Thus, it is hoped the results from the research could be helpful to Windsor University and other universities.
Student Information Systems
Notably, student information system or SIS incurs such application software designed for educational establishments to manage student data. Student information systems provide capabilities for entering student test and other assessment scores, building student schedules, tracking student attendance as well as managing many other student-related data needs within the institution university. Thus, many of these systems applied in the Philippines can be scaled to different levels of activity and can be configured by their home institutions to meet local needs.
Moreover, before universities have created their own bespoke student record systems, but with growing complexity in the business of educational establishments, organizations now choose to buy customizable within the shelf software. It can be that, modern student information systems are usually server-based, with the application residing on central computer server and are being accessed by client applications at various places within and even outside the school. During the year 1990s, student information systems have been changing and are fast adopted through the presence of a web medium as a channel for accessing SIS without any hassle upon viewing student details and information.
(http://ivythesis.typepad.com/term_paper_topics/2010/07/student-information-system-review-of-related-literature.html)
Performance Matters
Performance Matters is made up of talented professionals who are passionate about education. Founded in 2003, we have created a culture that thrives on customer service and innovation. We sincerely care about our customers and the work they do. When a customer calls, we answer the phone and answer their questions. We know our customers by name and we know what is important to them, their schools and their students. From the support team to executive leadership, product management and professional services, all PM professionals are uniquely positioned to serve educators, and work tirelessly to deliver service levels that exceed expectations.
Innovation never sleeps at Performance Matters. When we say we are redesigning assessment as a catalyst for student success, we mean it. Assessment should be and can be meaningful for college and career readiness. With our technology, we can meet every student where they are, irrespective of their grade or competency level. The time is now to leverage the collaborative power of technology and lift the assessment process to the next level. There are few, if any, nobler causes than the education of our youth. We are proud to be a part of it and encourage you to join the movement!
Student Data
Unify student data analytics power instruction via interactive item analysis of assessments that enable teachers and administrators to analyze student performance and differentiate instruction. Curriculum experts have access to intuitive item statistics reporting that combines item discrimination, test validity and distractor analysis. This easily pinpoints quality items as well as identifying those items that need revision or disposal.
The Baseball Card module is designed for any level of user to combine multiple measures of student achievement via a simple drag and drop selection. Grouping and filtering the data are easy and fast! Want to see the relationship between 3 years of State test data, local assessments and Lexile measures in seconds and reduce the student listing to those with 5 or more absences? That exercise is a snap with Baseball Card.
(http://www.performancematters.com/)
WebEIM
WebEIM is a student information management solution that was developed to accomplish the requirements of different schools. The mission of Teledata Systems and Services, WebEIM's parent company is to develop an automated Student Information System capable of handling every bit of information in a school's database and delivering results in an accurate and a hassle free method. This solution has been designed with the unique set of features:
Integrated:
From the time a new student is registered in a schools database to when he graduates to middle school WebEIM moves data seamlessly and transparently.
Configurable:
WebEIM allows schools to use their specific codes can be configured while restructuring the work process.
Centralized:
WebEIM eliminates the need for double inputting data. When a teacher supervises his/her individual class, the principal can supervise the entire school as one without any duplication of effort.
100% Web-based:
Information on WebEIM can be accessed from anywhere at any time with a standard browser on a Mackintosh or Microsoft platform.
(http://www.scribd.com/doc/147372387/TUP-T-Guidance-and-Information-System-Documentation-Chapter-1-to-5#scribd)
eClass4Learning
efficiently and affordably provides learning technology solutions for education, non-profits, associations, government organizations and small businesses and corporations.
We are dedicated to aligning our clients' missions and values with their desired training outcomes while providing the highest level of technical expertise and customer-focused service. The eClass4learning team is made up of expert instructional designers and technical staff who are masters at using Totara, Moodle and Mahara to improve learning.
eClass4learning connects you to the latest technological and educational innovations in elearning, making it easy for you to achieve successful learning and compliance outcomes.  We provide a wide range of integrated open-source eLearning services including consulting, hosting and training. And we work closely with your IT department and site administrators throughout each phase of your project.
eClass4learning's corporate office is in Milwaukee, Wisconsin but the nature of our business extends our reach throughout the United States and globally to Mexico, South America, Asia and the United Kingdom.
(http://www.eclass4learning.com/company-information/)
A web-based learning management system with automatic assessment resources
One of the desirable skills for engineering students is the ability of creating and understanding geometric objects. Most of this ability is acquired during elementary and high school courses, but some acquisition are left for undergraduate studies. The introduction of Dynamic Geometry (DG) brings dynamicity to the traditional geometry learning process. Some DG systems present web-based versions, allowing students to use them worldwide through web browsers. By using such systems, students may increase their performance on solving geometric problems, which increase the amount of work to be assessed by teachers or tutors. As a consequence, the delay between the time of submitting the student answer for a problem and its feedback is also increased. Nevertheless, if the learning process is mediated by a web based learning system, the delay on providing feedback may cause student's disappointment or course abandonment. In this paper we present the free software SAW, a web-based learning management system that incorporates e-learning modules (e-LMs) for specific learning contents, such as geometry or programming. An e-LM is a Java applet that offer resources for client/server communication and may offer resources for problem authoring and automatic assessment.
(https://w.ime.usp.br/~leo/artigos/artigo-en-moura-brandao-brandao.pdf)
You may visit our facebook page for more information, inquiries and comments.
Hire our team to do the project.