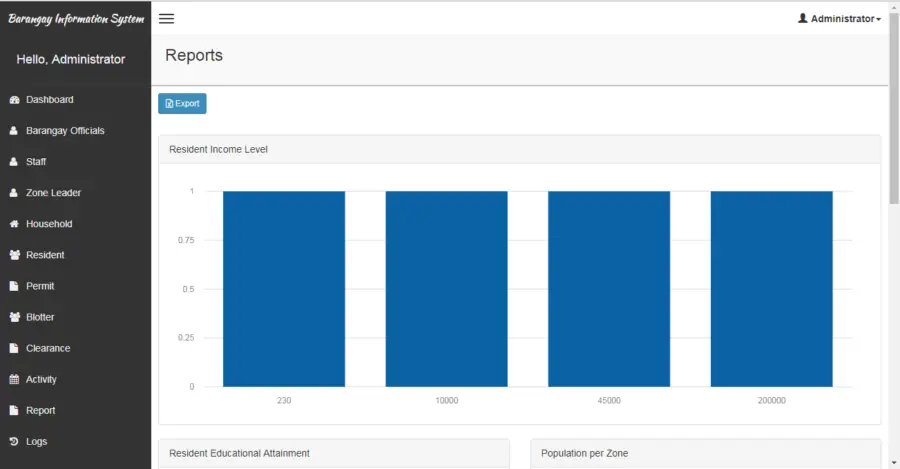 Version
Download

2170

File Size

1.94 MB

Create Date

July 27, 2018
Web Based Barangay Management System User's Manual
This is the step by step tutorial on how to use the web based barangay management system. The project can be accessed by three users the administrator/staff, residents and the zone leader.
Administrator/Staff Account can:
Encode/modify staff information
Encode/modify zone leader information
Encode/modify resident information
Encode/modify household information
Process Clearance and other reports
Resident Account can:
Request for Clearance and Other permits
Modify personal account
View Activities of the barangay
Zone Leader Account can:
Approve/Disapprove request for clearance and other permits
View Activities of the barangay
the project was design and develop in Bootstrap, PHP and MySQL
please contact us for any comments, suggestions and modifications of the project
You may visit our Facebook page for more information, inquiries, and comments. Please subscribe also to our YouTube Channel to receive  free capstone projects resources and computer programming tutorials.
Hire our team to do the project.