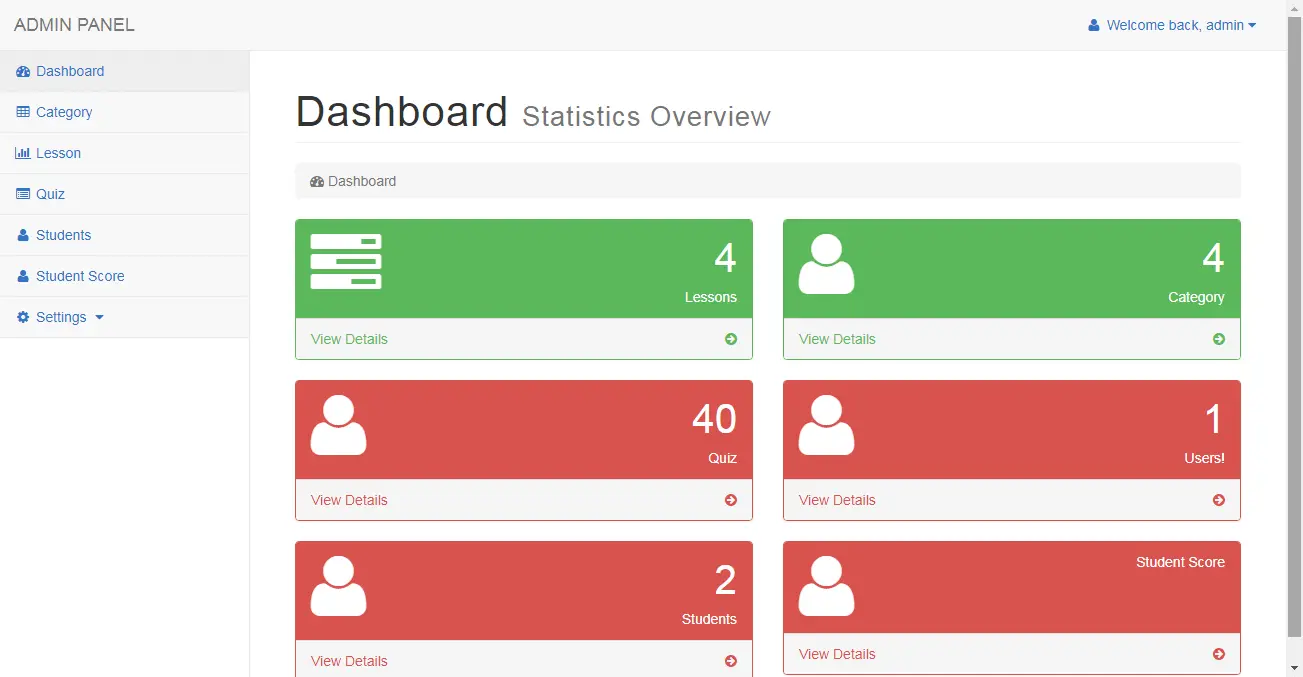 Version
Download

2219

File Size

9.31 MB

File Count

1

Create Date

May 12, 2018

Last Updated

June 6, 2018
Math Learning App in PHP and MySQL Free Download Source code
Math Learning App in PHP and MySQL Free Download Source code
The package includes the step by step tutorial on how to install and setup the project and the source code of the project.
System Features:
Dashboard – dashboard or sometimes refers to the control panel of the project or system it show the statistics or the overview of the records .
Lesson Category - it refers to the sub category or lessons.
Lesson Module - this includes the actual lessons and the teacher or admin can upload pdf and video presentation.
Quiz Module - it handles the list of questions group according to their respective lessons.
Student Information Module – the module in which the teacher registers the information of their students.
Student Score Module – this is the module in the admin part in which the teacher or admin can view the scores of their students.
Student Account Module – the student account module is where the students login in order to view the lessons and take the quizzes.
User Credentials
Username: admin
Password: admin
Database: learning.sql