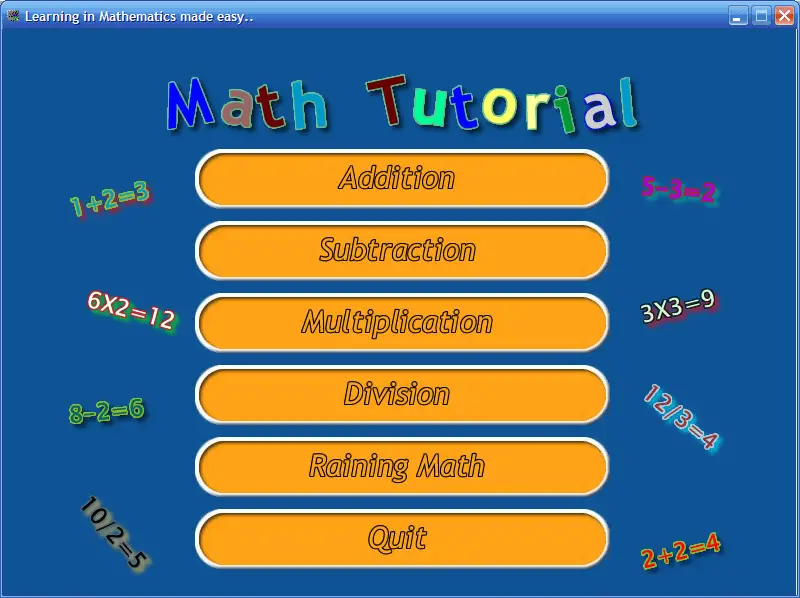 Version
Download

1887

File Size

576.11 KB

File Count

1

Create Date

March 13, 2018

Last Updated

March 13, 2018
Interactive Math Game in Visual Basic
The Interactive Math Game is an interactive multimedia tutorial for elementary pupils. Unlike traditional textbooks, Interactive Math Game is designed to run on any computers. Its user interface is designed to be simple consisting mostly of buttons and objects familiar to casual computers.
Peopleware Recommendation
The primary end users of this educational tool are the pupils considering that majority of the elementary pupils are not computer literate, guidance of teachers is needed.
Teachers must be computer literate and if not, he/she is willing to undergo training to understand fully the tutorial.
Parents who have computers at home can make use the educational tool for home learning to enhance the skills of their children in mathematics.