A Design of an Online Expert System for Clinic PDF Documentation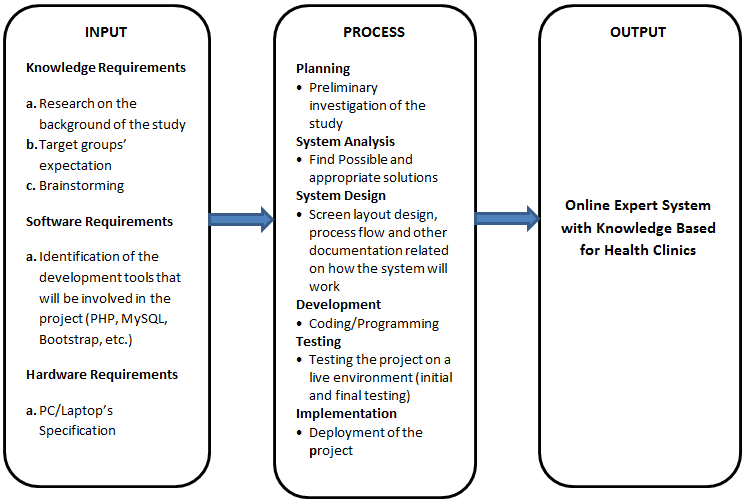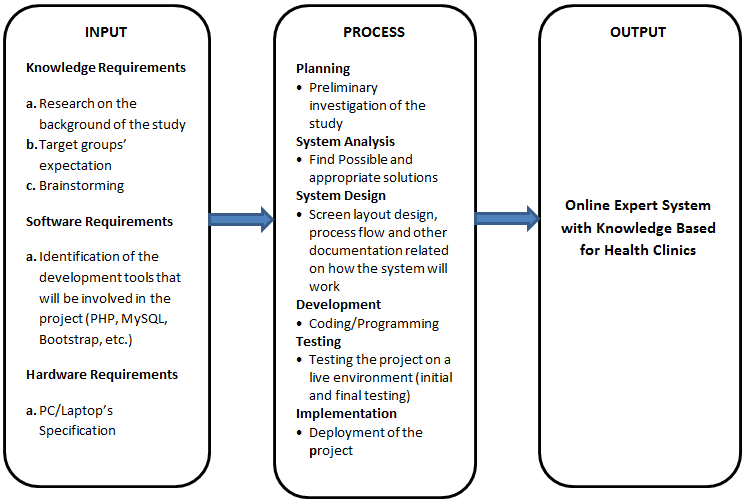 Version
Download

273

File Size

175.29 KB

File Count

1

Create Date

February 8, 2019

Last Updated

February 9, 2019
A Design of an Online Expert System for Clinic PDF Documentation
A Design of an Online Expert System for Clinic PDF Documentation
This system will help small barangays and town clinics to admit patients even though there is no physician available. This system will render services such as automatic prediction of the patient illness (e.g. skin allergy, cough, fever, etc.) the laboratory test that the patient should undergo and even the treatment that should be done prior of the patient's diagnosed illness. This system will also be the one responsible for sending text messages (SMS) to the patient and give them advice when to come back to the clinic if the physician is available.
The document includes the following topics:
Project Context of the Study
Objectives of the Study (General and Specific Objectives)
Significance of the Study (patients, clinic management, proponents, future researchers)
Scope and Delimitations
Research Process
Planning Phase
Analysis Phase
Design Phase
Testing Phase
Implementation Phase
Maintenance Phase
Visit the online version of A Design of an Online Expert System for Clinic
You may visit our facebook page for more information, inquiries and comments.
Hire our team to do the project.
Comments
comments