Web and Mobile Based Image Guessing Game
The project entitled Web and Mobile Based Image Guessing Game is an application designed and develop in JQuery Mobile, it is a HTML5-based user interface system designed to make responsive web sites and apps that are accessible on all smartphone, tablet and desktop devices.
The said application can be converted into a mobile app through the use of Phonegap Build or Apache Cordova
REVIEW OF RELATED LITERATURE
This chapter presents reviewed articles, journals, previous researches that will help concretize the proposed web and mobile game app.
Game
Any activity which is executed only for pleasure and without conscious purpose is a game. For example, people dance, play musical instruments, act in plays, and play with dolls and model trains. A game always has components and rules. Everything that is in the rules is part of the game. Everything that is not in the rules does not belong in the game. The rules are the borders and the heart of the game. They only refer to the game and never exist outside of the game. Although the game has rules which are like laws, playing a game is voluntarily and cannot be forced on the players. Whoever plays a game, voluntarily binds himself to the rules.
Every game has a goal; the victory condition or requirement and the strategy needed to win the game. Playing is experimenting with chance. Chance will be experienced in a game by luck (or bad luck). Games, which are mostly based on chance, offer little development possibilities for a player and are usually boring.
On the other hand, chance makes games unpredictable and interesting, and causes the game's course to develop differently each time. Each game demonstrates competition. Players compete in a game. There are winners and losers. Even in cooperative games or when players work as a team, competition exists. In this case, the players compete against one of the predetermined situations, which mean the players play cooperatively against the game system.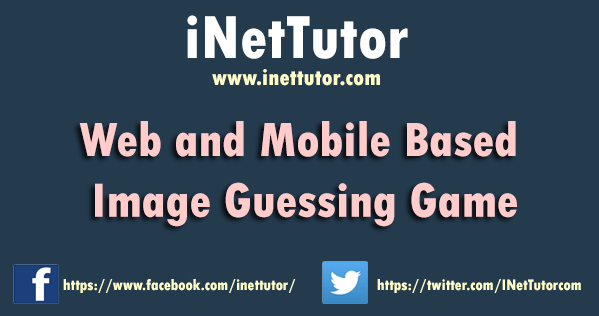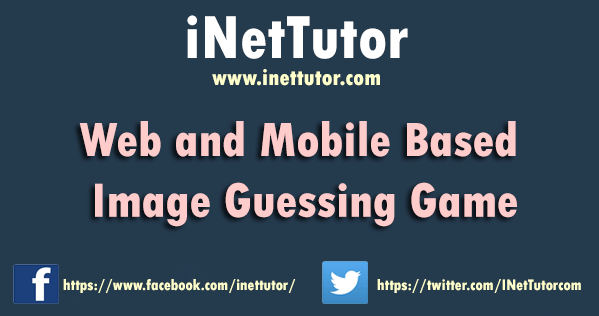 Games bring people together, regardless of gender, generation, and race. Most games are multi-player games which lead to group experiences, which linger after the game is over. But there are groups of games which are played alone. These are the so-called solitaire games and most computer games. In a game, all players are equal and have the same chance to win. Whoever plays a game does it from his freedom of choice. He is not forced or coerced by anyone to play. Playing games is not work, not commitment, nothing you have to do. Therefore, we can say that playing games means being free. This freedom is basic to all games. The game makes people act. Activity is basic to all games. A game is only a game, when everything that happens in the game stays within the game world. This is not the case when the outcome influences reality immensely. Games are entertainment and fun. The players may only take their emotions from the game world into reality. Whoever spends an interesting and fun evening playing games with friends, takes this happy feeling into reality. By crossing this small border between the real world and the game world has the result that during the game one is relaxed and can escape from the real world and then return relaxed and happy (Kramer, 2016).
Types of Games
Today's computer games are loaded with action, and there are many different categories or genres of games. But, many games can be considered to be more than one genre. The different types of game genre are described as:
 Massively Multiplayer Online (MMO). These games are played over a LAN (local area network) or via the Internet. Players use a network and interact with other players in the virtual game room. You can play against people from all over the world. The creation of these games involves thousands of hours of programming, giving you, the player, and the most amazing gaming experience possible.
Simulations. These games involve taking control of real-world vehicles, including tanks, ships, and aircraft. You learn how to control these vehicles, and use simulation games that can also be used to train professionals.
Adventure. These are usually single player games, and are often set in fantasy or adventure worlds. You complete puzzles to advance levels. The game generally starts with a back story of your character, and let you know what your mission is. You have to figure out how to complete the mission.
Real-Time Strategy (RTS). For these games, you usually need to build up your inventory of items, armies, etc. Similar to a strategy game, RTS games move in real-time and players can play at once without taking turns so you can play together at the same time.
Puzzle. These games appeal to those who love to solve difficult puzzles. There are many levels, from beginner to expert, and games usually have coloured shapes and simple actions. These are brain games, with no action involved.
Action. You need to be fast to enjoy these fast-paced games, and you need to have excellent reflexes. Complete challenges by fighting with enemies, and use a character of your choice to represent yourself and jump into the action.
Stealth Shooter. These tend to be war games or spy-based games, where you use stealth to defeat your enemies.
Combat. Fight one on one with opponents, up close and personal. You need good reflexes, and the ability to use the controls for all kinds of fighting moves.
First Person Shooters (FPS). You are the protagonist, and the game is viewed through your eyes. You can really get into these games. The only downfall is that you are not able to see how you look in the game, because you are seeing things through your own eyes.
Sports. Play real-world sports like baseball, basketball, soccer, and more. As you work up through the various skill levels, your game will involve mimicking real professional athletes and how they move.
Role-Playing (RPG). If you love fantasy, you will love role-playing games. You get to act out the part of the main character, be the hero, etc., and make decisions that go along with the games' story lines. Many of these games have narrative guides.
Educational. Train in a variety of subjects, using games to make learning fun instead of boring. There are testing functions, where you can answer multiple choice questions. The most common types of education games are for math, science, and ICT (Hurst, 2015)
Platform games. Platform Games were developed in the year 1980's. The first platform game was an arcade game called "Space Panic". The game involve moving up, down and across with the joystick or game controller (Terry, 2012). Games related to 1K Words: Word Guessing Game
Word games are puzzles that rely upon a player's language ability to solve them. They can be competitive games where one player's skill is pitted against another's as in Hangman, Scrabble or charades; or they may have a player to solve the puzzle creator's challenge like in crosswords. Word games are found in almost all written languages and are widely regarded as both entertainment and education (Downloadfreegames.com, 2016).
7 Little Words. Is a polite and unassuming word puzzle game where you have to solve crossword style clues using 20 letter groups, using including 2 or 3 letters each. Graphics, sound and gameplay are deliberately minimalist yet compulsively charming. Gameplay is occasionally tough yet highly addictive.
Dropwords. Presents players with a grid of letters which, when used to make a word, disappear, creating an ever-changing and dynamic board of letters. The game is quite rightly described as a blend of Scrabble, Boggle and Bejeweled (Wilks, 2011).
Guess the Word – 4 Pics 1 Word. It's a simple puzzle game to guess the word among four pictures that have something in common. For example, a soccer ball in the net, a basketball, a golf ball on a tee and dancing at the imperial ball reveals "ball", right? It shines in the fact that it's very easy to pick up and insanely hard to put down. In the higher levels where solving puzzles become an oxymoron of a challenge, meaning, the common factor of the images may sting you, yet once you find the answer you'll think to yourself, "the answer was simple and right in my face (Wells, 2013).
Advantages and Disadvantages of Playing Word Game Software
Word games benefit the brain because they activate parts of the brain that deal with language and word finding, which forces the brain to exercise, work and be active (Devi, 2010).
Word games can be addictive. Many of us love these puzzles, and they are without doubt the most popular kind of game among my clients. How are word games good for our brains? Such activities keep us intellectually engaged by getting us to "stretch" our thinking. Unlike timed activities, which offer us a different kind of challenge, word games (and puzzles, board games, and the like) grab our attention, get us to make new connections, and give us the chance to think outside of our mind's box (Green, 2010).
Subject Matter. Students may want to play games in class, not because the games are making learning fun, but because they are an alternative to learning. Students may not learn the material that video games are used to teach because they are too focused on successfully completing the game. This disadvantage may also be the case with board or trivia games. Students may be so intent on trying to win that they miss the lessons supposedly inherent in the game or even try to find ways to cheat so that they don't have to learn to win.
Competitiveness. An overly competitive classroom can create an educational environment that is not conducive to learning. Students who have been focused on opposing each other to win prizes or the right to say they are winners might forget how to be supportive of each other outside of lesson plans that include games. Playing word games can lead to low self-esteem and aggressive behavior.
Cost. Video games come with obvious high price tags, such as the cost of the software itself as well as a console or computer on which to play it.
Learning Styles. Not all students' learning styles are the same. Some may prefer to learn by observing, reading, doing art or taking field trips. Although some games can help some learners, teachers must be aware that relying on them too much will alienate other learners, like those who learn by listening or seeing, or those who do not like video games. A large disadvantage to games in the classroom, then, is the fact that many students may be so enthusiastic about their use that less enthusiastic students and their learning preferences are drowned out (Morley, M. 2016).
Benefits of Playing Educational Games
Enhances your spelling and vocabulary. Those who are playing word games will be able to learn about the words they put on the game, they will definitely think about its meaning and will definitely use the word in future games and future conversations. The correct spelling of words also be learned through playing word games.
Increase Creativity and IQ (Intelligence Quotient).People try to think of a word that isn't on the game yet, enabling them to score more points than their opponents. It is surprising at how smart people playing word games can get.
Learning Instrument for Words and Math. Playing word games allows people to calculate their scores and makes them able to learn more about math as well. Word games are not only entertaining, but also have beneficial benefits as well. It is a    learning tool for words and understands its meaning (Joomag.com).
How to Play Word Guessing Game Software
In a word guessing game, letters are grouped into words and the letters are associated with game positions. A player selects game position and, if a letter is located at a selected game position, the letter is a revealed to the player. The player may then attempt to guess the word which the letter is a part of. In a multiplayer game, the player who determines all of the other player's words first is declared the winner. In a single player game, the player may be declared a winner if they determine all of the words within a period of time or number of position selections or guesses.
The method of playing a game via an electronic gaming device having at least one video display, a controller and one or more user input devices (Hoyt, 2015).
Educational Games for Learning
     According to the study of Peña-Miguel, (2014) that the serious games have great potential for training because they have a highly positive effect on the learning process of users. This is due to the fact that they attract users in a simple, dynamic way and turn them into the protagonists of their own learning processes. The aim of serious games goes beyond pure amusement: they seek to be a mechanism that reinforces learning in a dynamic, interactive, motivating and entertaining way.
Learning Vocabulary Through Games
The study conducted of Nguyen Thi, et al, (2014) is about "Learning Vocabulary Through Games" The games have been shown to have advantages and effectiveness in learning vocabulary in various ways. First, games bring in relaxation and fun for students, thus help them learn and retain new words more easily. Second, games usually involve friendly competition and they keep learners interested. These create the motivation for learners of English to get involved and participate actively in the learning activities. Third, vocabulary games bring real world context into the classroom, and enhance students' use of English in a flexible, communicative way.
The study of Rohani, et al, (2013) revealed that games may have an effect on the vocabulary knowledge of subjects. Measuring the pretest and posttest scores of the respondents vocabulary knowledge resulted to the conclusion that the training program significantly boosted vocabulary knowledge of the respondents, even more than twice.
Credits to the author/developer of the project
You may visit our facebook page for more information, inquiries and comments.
Hire our team to do the project.