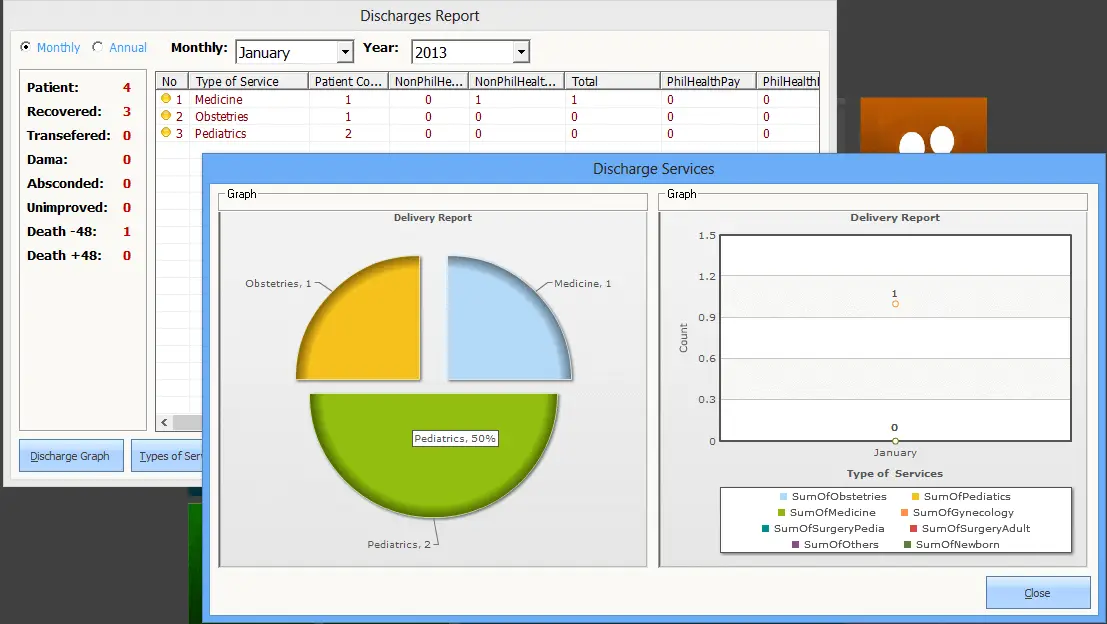 Version
Download

1450

File Size

6.85 MB

File Count

1

Create Date

March 20, 2018

Last Updated

March 20, 2018
Patient Record System with Decision Support System Free Download Source code
Patient Record System with Decision Support System
With the Decision Support System, the administration can easily understand the present situation of the hospital due its graphical features. The head of the Hospital can easily present any progress of the hospital to the local government and to the provincial health office. He can project the increase or decrease rate of existing diseases, can anticipate the possible problems that may occur, can prepare and propose a possible solution to the board. And not to mention the efficiency it can help to its personnel from record keeping, data retrieval, to preparation of statistical reports.
It is a system that can provide record keeping, easy data retrieval, a monthly and annual statistical reports, and of course graphical representation of comparative data essential in decision making.
The implementation of this system is very necessary for this would help the organization to create new intervention and health programs that provides accurate and effective services that are system supported decisions.
Furthermore, the system will provide the management a real time records that will be useful and can give a great help for making decision.
Development Tools:
Flash
Visual Basic
MS Access
Fusion Chart
User Accounts
Username: admin
Password: admin