Loan Transaction Monitoring with SMS Related Literature
CHAPTER II
REVIEW OF RELATED LITERATURE/SYSTEM
For further understanding of the study, the researchers made use of different reading materials related to the system study. These materials such as books, thesis and other web articles are essential in broadening the knowledge of the researchers. These will also guide the researchers to achieve their target objectives by getting ideas on other related studies and make improvements as possible.
The information gathered by the researchers focuses on the development of business and its advantages to the consumers and target business. Security measurement information in terms of orders and reservations, and privacy of records and transactions to be considered in developing a system are also obtained.
The researchers also sum up the different techniques on how to gain more customers and eventually convince them to purchase the products based on some surveys gathered by the past studies. Merchants knew they needed a better system, and researchers created the proposed system.
(Lacson, Pasadilla, 2006) In the Philippines, e-commerce is mostly being implemented by major retailers and multinational corporations for bank-to-bank exchange.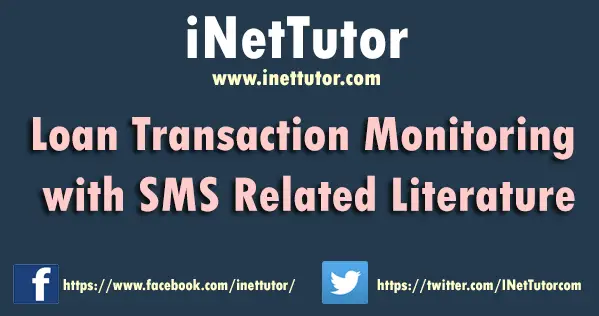 A number of Business-to-consumer transactions have emerged through the years such as auctions, online shopping, and online banking. This just shows that Filipino businesses welcome this new opportunity in selling goods since 16% of the population is using Internet. This new marketing strategy will not only benefit those big companies but also the small businesses who cannot afford to advertise their products. Just by creating a website in a very affordable cost would make the business grow in terms of sales and enhance the company image as well. Businesses who engaged into Electronic Commerce (e-Commerce) have been observed to gain a competitive edge in the field of Marketing in terms of accessibility, convenience and availability. Since the internet is accessible by people globally, the customers are no longer limited within the vicinity of the store. Anyone can visit the store anywhere, anytime without hassle. Just by navigating the store, the customer can choose the products and purchase it without going to the store directly .E-commerce proves to enhance the way usual business transactions occur and helps lessen the time and effort consumed by the company and customers as well (Deanna and Fritz, 2006). With these, a good relationship with their consumers will be established and their objective of increasing their sales will be achieved (Kim and Katherine, 2004)
Computerized Loan Origination Systems
Computerized Loan Origination Systems case studies that could be characterized as electronic markets, neither continues to exist in that form today. And the system with the largest dollar volume of mortgages of the five is best characterized as an electronic hierarchy. These CLO – computerized loan origination systems and results suggest that either the full results predicted by the EMH require a longer gestation period or that the underlying hypothesis will require augmentation in order to fully explain the results in the home mortgage market.
Loan Management System for Servicing Loans
LOANLEDGER is the result of years of intensive research and development. It thinks like you do and works the way you do – in Windows. Whatever the size of your business – small, midsize or multinational conglomerate – and whatever the size of your loan portfolio, three loans to hundreds of thousands – LOANLEDGER can do the job.
LOANLEDGER is an online, real-time system that provides you with every loan management function crucial to your business. It has comprehensive reporting capabilities, audit trails and logs, agings, detailed life-of-loan histories, transaction reports, required government reports and numerous management analyses.
LOANLEDGER is modular, now you have choices: It has a comprehensive series of fully integrated support modules and plug-ins that function with the same precision and intuitiveness, integrating seamlessly and adding specialized power.
(http://www.loanservicingsoftware.com/loan-servicing-software.html)
Loan Origination Systems
Loan Origination Systems support the processing of consumer loan applications from the initial application through underwriting to final funding in the core accounting system. The selection process centered around those vendors with mature products, globally recognized innovation, and multiple large-scale installations with major financial services institutions. In particular, this report looks at multi-country, enterprise-level loan origination systems that support both retail consumer and mortgage credit products. Therefore solutions that target a single country market or exclusively focus on consumer loans or mortgage loans were not featured. This report also focused on vendors supporting conventional loans but also asked vendors to identify their ability to originate Islamic loans.
This technology analysis includes ACI Worldwide, CGI, CRIF, Experian Decision Analytics, FICO, Fiserv, HCL, Infosys, ITS, Nucleus Software, Oracle, Path Solutions, Polaris, SAP, TCS, Wipro Gallagher Solutions, and Zoot.
By combining our qualitative and quantitative data from interviews with industry experts, financial institutions and vendors, CEB TowerGroup identified 23 attributes that define a "best-in-class" loan origination system. These attributes are grouped into four categories that highlight a firm's user and enterprise needs. Vendor rankings are based on our proprietary five point rating scores on each of the 23 "best-in-class" attributes.
(http://www.fico.com/en/wpcontent/secure_upload/Loan_Origination_CEB_TowerGroup.pdf)
The Loan Origination System (LOS) is developed specially to support the loan application processing needs of banks and financial institutions. It employs workflow technology to control and monitor the various work steps in the loan processing and uses digital imaging technology to reduce the delays and inefficiencies in handling paper documents. Highlights structured workflow for automatic routing of application Support different origination channels support different loan products and loan types loan type parameters and constraints definition interface to external systems provide internal credit checking, credit scoring and compliance check support multi-tier rate structure generate letters and forms automatically application details and status enquiry document imaging and archiving.
(http://www.excel.com.hk/new_excel/excel/PRODUCT/los/los.pdf)
Open Loan System(MICROLOANTRACK)  
The Open Loan System is a versatile program designed to automate every aspect of Loan Administration. Suitable for many types of Finance companies, the Open Loan System combines state of the art technology with a practical approach to the Loan Receivable function.
The software development team that designed and programmed the Open Loan System comprises veterans of personal computer applications with more than a half-century of experience in the lending field. The earliest versions of the software have been in use by the financial community nationally and internationally since 1984. The current offering reflects all the technological advances of recent years.
From the inception of a loan, to the daily calculation of interest, recording of payments and reversals, and the charging of late fees and prepayment penalties, all of the steps in maintaining a portfolio of loans are catered to. In addition, the Open Loan System tracks collateral and contacts including complex cross-collateral situations, and a centralized database featuring simple one screen maintenance of borrowers' details.
The Open Loan System combines batch entry of payments geared for optimum speed and accuracy, with real time updates for immediate proofing of results. The system provides clear audit trails and comprehensive reports to satisfy accounting standards and Government requirements.
The system is secured by a password protection, date and time stamps and user id's on every transaction and report. The database is also secured to prevent unauthorized access, while permitting qualified personnel to set up queries for user-defined reports and letters. Advanced database search facilities let you look up loan details based on name, or collateral.
Whether your company makes fixed rate amortized loans, adjustable rate loans, or more flexible line of credit or construction-type deals, Open Loan System can automate the entire process. You are able to track loans with a regular monthly payment, or a variety of "open" loan setups.
(http://www.openloansystems.com/features.html)
The Nortridge Loan System
Too often, loan servicers change their business methods because of the limitations of their loan management software. This leads to operational inefficiencies and costs. It doesn't have to be that way.
The Nortridge Loan System conforms to your business and helps you operate in the most efficient manner possible. This means bigger profits for your current business — and the ability to expand into other profitable loan product lines.
Loan servicing is a challenging business, complicated further when you lack the proper tools to backdate payments and rate changes, track important data, avoid manual calculations, and consistently churn out performance reports uniquely suited to the reporting needs of your investors and board of directors. Nortridge Loan System (NLS) is a loan servicing solution backed by nearly three decades of experience helping lenders and loan servicing businesses more efficiently track loans and generate reports critical to their organizations and their respective stakeholders.
The Nortridge Loan System features hundreds of predefined, standard reports. Each report has up to 40 selectable parameters that provide extensive customization and sorting options. Reports with custom parameters can be saved, made public or private, or scheduled to run automatically at pre-determined intervals and printed or stored in the database for easy viewing. Perhaps the most powerful feature of Nortridge's reporting solution is the concept of "as of" dates – reports can be run as of any point in history. Want to know what your outstanding delinquencies were on June 17th or January 21st? Just set an "as of" date parameter and run the report.
The Nortridge Loan System features customizable workflow management and rules processing to manage key business process steps throughout the life of a loan. Ensure verification of key data points such as employment, income level, bank information and references as new loans are boarded. Control customer contacts based on any variable. Manage repossession assignments, title processing, or post charge-off procedures. And all that power requires no programming – just build workflows and rule sets using our graphical tools. Nortridge features fully integrated origination capability allowing you to close more loans in less time and have one system to manage the complete loan lifecycle. Configurable workflow management and advanced rules processing capabilities make it easy to streamline and automate many of the business processes required to originate a new loan.
(http://www.nortridge.com/nortridge-loan-servicing-software.shtml)