Educational Science Game Review of Related Literature
CHAPTER II
REVIEW OF RELATED LITERATURE/SYSTEM
Many articles have been published in the last 20 years on video games for learning, and several reviews of the literature on educational games have been completed within the last few years. However, these reviews focused on literature that addressed what players learn from video games rather than how video games can be designed to facilitate learning. This review focuses on publications addressing educational video game design, seeking to identify elements of game design that promote learning as well as the learning theories that conceptualize how video games foster learning.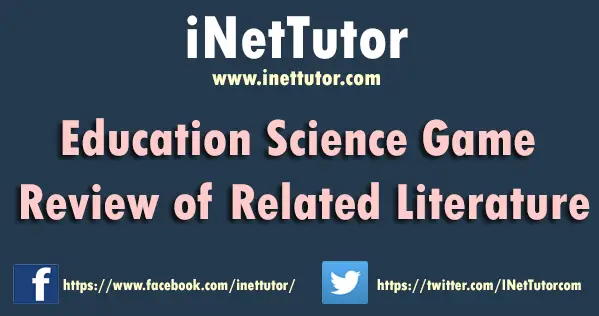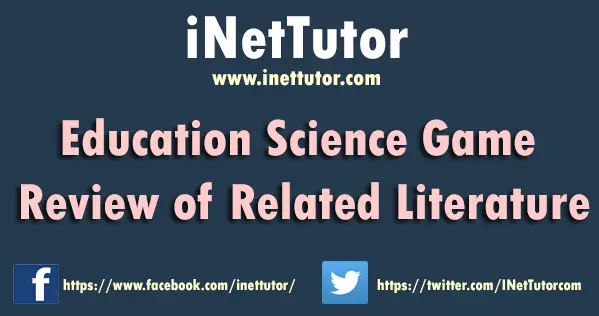 REVIEW OF RELATED LITERATURE
Educational Games
According to en.Wikipedia.org (2012) Games often have a fantasy element that engages players in a learning activity through narrative or storylines. Educational video games can motivate children and allow them to develop an awareness of consequentiality.  Children are allowed to express themselves as individuals while learning and engaging in social issues. Students that participate in educational video games can offer deeper, more meaningful insights in all academic areas. Experience with and affinity for games as learning tools is an increasingly universal characteristic among those entering higher education and the workforce. Game-based learning is an expansive category, ranging from simple paper-and-pencil games like word searches all the way up to complex games. The use of collaborative game-based role-play for learning provides an opportunity for learners to apply acquired knowledge and to experiment and get feedback in the form of consequences or rewards.
(http://en.wikipedia.org/wiki/Educational_games#Video_games)
The abovementioned concepts on the background and importance of Computer Games in the learning process are relevant to the present study because these serve as foundation in the development of computer learning game that will motivate students in learning Science.
Benefits of Computer Games to Learners
According to Educationscotland.gov.uk (2012) there a number of different types of computer game that can be successfully used within a classroom environment to enhance the learning experience.  Some commercially available games provide rich, immersive environments to centre learning around.  Others provide learners with one-to-one interaction and feedback on specific subject areas. However, in order for game based learning projects to be successful, it requires sound pedagogy from the teacher and support from the school leadership.  While the planning of such projects may seem daunting at first, the benefits are clear. These benefits include: motivating learners to succeed and to continually improve; fostering self-esteem, self-determination and enhancing self-image; facilitating collaborative learning; implicitly developing learners ability to observe, question, hypothesis and test; facilitating metacognitive reflection; developing complex problem-solving skills; making school an exciting place to be offering inroads into other curricular areas; and sharing practice features that show how games have enhanced learning in the classroom.
(http://www.educationscotland.gov.uk/usingglowandict/gamesbasedlearning/about/understanding.asp)
The foregoing article published by Educationscotland.gov.uk on the benefits of computer games in learning serves as bases in the major concerns of the study and guides the researchers in the formulation of the objectives of this capstone project.
Computer Gaming Effects on Academic Performance
Aldous (2012) stated that most games do not teach kids math, history and other subjects, however, they do provide students indirect opportunities to learn principles that can help them in their academic pursuits. Certain types of video games can help train kids to follow instructions as well as helping them develop their problem solving and logical thought processes. These skills translate directly to the classroom as students are asked by teachers to complete tasks and are presented problems that require them to use logical problem solving skills. Kids can also learn inductive reasoning and hypothesis testing. Games will often present them with a situation that needs to be solved and this causes the kids to have to develop problem-solving techniques.
(http://www.ehow.com/list_5910606_computer-gaming-effects-academic-performance.html)
The study presented by Aldous had given the present project relevant information particularly on the effects of computer games in the improvement of the student's academic performance where students also learn inductive reasoning and hypothesis testing. Important features were integrated into the system to motivate the interest of the students in learning the subject.
REVIEW OF RELATED SYSTEM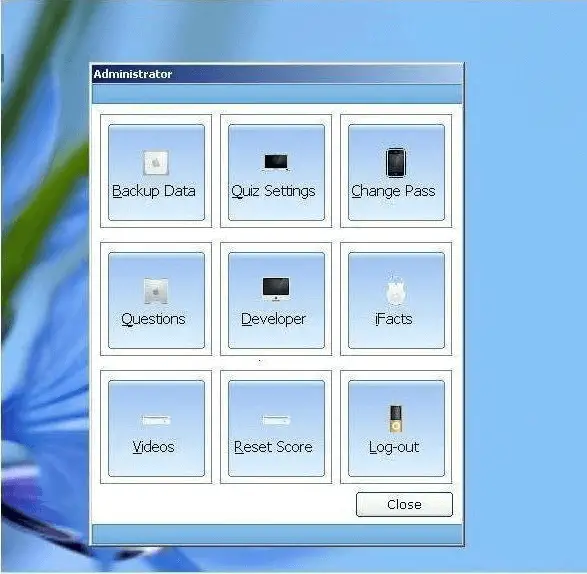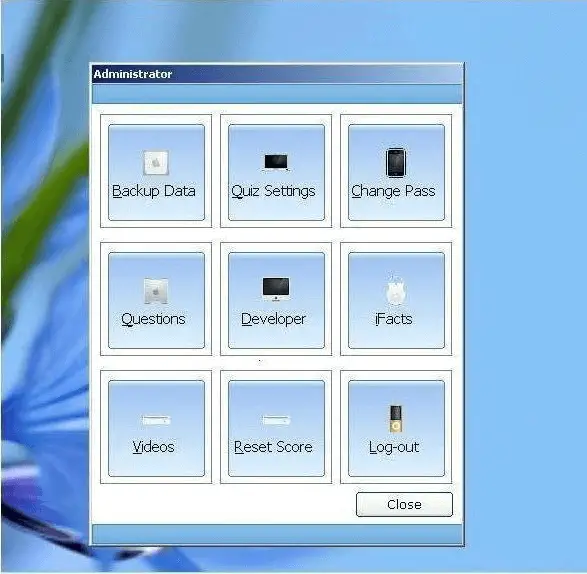 Computer Game-based Learning
In a study conducted by Whitton (2007) to examine the motivational potential of using computer game-based learning with students in Higher Education results indicate that a not all individuals find computer games-based learning to be motivational. Nevertheless, this is not to say that games should not be used in teaching. The rationale for using games to teach must be that they can embody sound educational principles and have the potential to create experiential, immersive and engaging, problem-based learning experiences that appropriately map the curriculum. If a game is perceived as being the most effective way to learn something then students will be motivated to use it to learn, not simply because it is a game. It is important therefore that games-based learning applications are designed for the learning context and outcomes.
(http://www.ascilite.org.au/conferences/singapore07/procs/whitton.pdf)
The study presented by Whitton had a great impact on the present study, particularly on the design and development of the developed system. This gives the researchers basis on the games-based learning applications are which designed for the learning context and outcomes of Science.
Effects of Computer Game on Students' Achievement
Bai (2010) examined the effects of a computer game on students' mathematics achievement and motivation, and the role of prior mathematics knowledge, computer skill, and English language skill on their achievement and motivation as they played the game. A total of 193 students and 10 teachers participated in this study. The teachers were randomly assigned to experimental and control groups. A mixed method of quantitative and interviews were used with Multivariate Analysis of Co-Variance to analyze the data.  The results indicated significant improvement of the achievement of the experimental versus control group. No significant improvement was found in the motivation of the groups. Students who played the games in their classrooms and school labs reported greater motivation compared to the ones who played the games only in the school labs. Prior knowledge, computer and English language skill did not play significant roles in achievement and motivation of the experimental group.
(http://www.sciencedirect.com/science/article/pii/S0360131510000412)
This study has significance to the researcher's study because in the different areas of Mathematics, Computer, and English, students are expected to understand the basic concepts and be able to solve complex problems.
Impact of Digital Game-based Learning on Educational Effectiveness and Student Motivation
The study conducted by Papastergiou (2009) aimed to assess the learning effectiveness and motivational appeal of a computer game for learning computer memory concepts, which was designed according to the curricular objectives and the subject matter of the Greek high school Computer Science (CS) curriculum, as compared to a similar application, encompassing identical learning objectives and content but lacking the gaming aspect. Data analyses showed that the gaming approach was both more effective in promoting students' knowledge of computer memory concepts and more motivational than the non-gaming approach. The results suggest that within high school CS, educational computer games can be exploited as effective and motivational learning environments, regardless of students' gender.
(http://www.sciencedirect.com/science/article/pii/S0360131508000845)
Papastergiou had concluded in his study that Digital Game-based Learning is an effective learning tool in the classroom. Such findings will guide the researchers in the development of Fun and Learning Game in Science. Also, the researchers believe that the developed system could really contribute to the improvement of students' learning performance.
You may visit our facebook page for more information, inquiries and comments.
Hire our team to do the project.