Introduction
Technology is the purposeful of information in the design, production, and utilization of goods and services and in the organization of human activities. Technologies have a wide range influence in our generation today having all this technology the new generation is really innovating. Technologies can make a person move production and this productive person was needed by mart station and job today.
Filipinos are avid patrons of herbal medicine they spend anywhere from P75-90 billion on herbal medicines annually, according to the government. That's about half the total amount spent by Filipinos on medicine both synthetic and natural every year. It's a massive amount that indicates a huge pent up demand for herbal medicines, which have been a basic remedy in many Filipino homes since the time of their Grandfather and Grandmother mostly because they're cheaper than synthetics.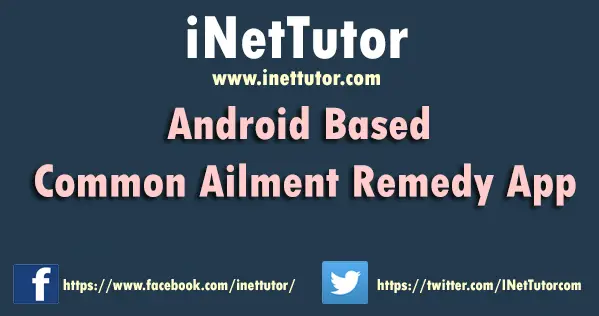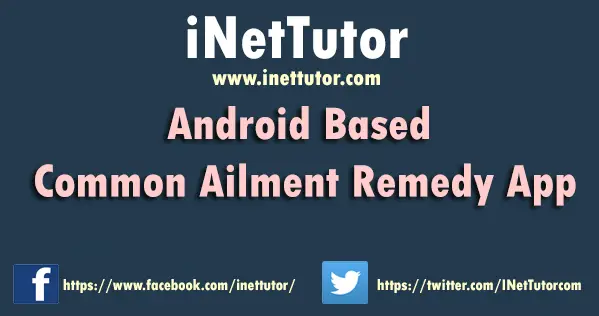 Traditional use of herbal medicines implies substantial historical use and this is certainly true of many products that are available as traditional herbal medicines. In many developing countries, a large proportion of the population relies on traditional practitioners and their armamentarium of medicinal plants in order to meet health care needs. Although modern medicine may exist side by side with such traditional practice, herbal medicines have often maintained their popularity for historical and cultural reasons. Such products have become more widely available commercially, especially in developed countries. In this modern setting, ingredients are sometimes marketed for uses that were never contemplated in the traditional healing systems from which they emerged.
Statement of the problem

Most of the students today experiencing difficulties regarding to their thesis and different subjects, when it comes to different ailments like headache, fever, hair fall, acne, etc. Students who were satisfied with their education had lower depression anxiety and stress scores than who were not satisfied.
General Objectives:
The general objective of the study is to develop an expert system for Android-based common Ailment Remedies that will be used to diagnose common medical problems and subsequently prescribe herbal medication for each problem it diagnose.
This study has the following specific Objectives:
1. To design an Android-based common Ailment Remedies.
• To capture the expertise of an herbalist in prescribing herbal remedies for the diagnosed diseases covered.
• To capture the common ailments remedies such as headache, fever, flue, sore throat, gastric ulcer, acne, chicken pox, anemia, hair fall etc.
2. To construct the system as designed;
3. To test and improved the developed system;
Significance of the Study
The study will be significant endeavors in promoting more easiest and efficient way of learning, students need to know and aware the different kinds of ailment remedies which help to maintain healthy and healthy and happy life style up to the older age.
The study will also be beneficial to the students and instructors/teachers because they will no longer need to find it in the internet that took several times. The application contains all of the information about the herbs and ailments. By understanding the needs of the students and benefits of quality education, these instructors and students are assured of a competitive advantage when it comes to unfamiliar herbal plants.
Scope and Limitation

The aimed of this application the idea is use the qualities naturally present in fruits, vegetables, herbs, and other food. The following diseases can be diagnosed by the used of system, headache, fever, flue, sore throat, gastric ulcer, acne, chicken pox, anemia, hair loss, etc.
Only selected approved herbs were considered and so only those ailments that are within the capabilities of these herbs were included.